Old stars and new talent for women's lacrosse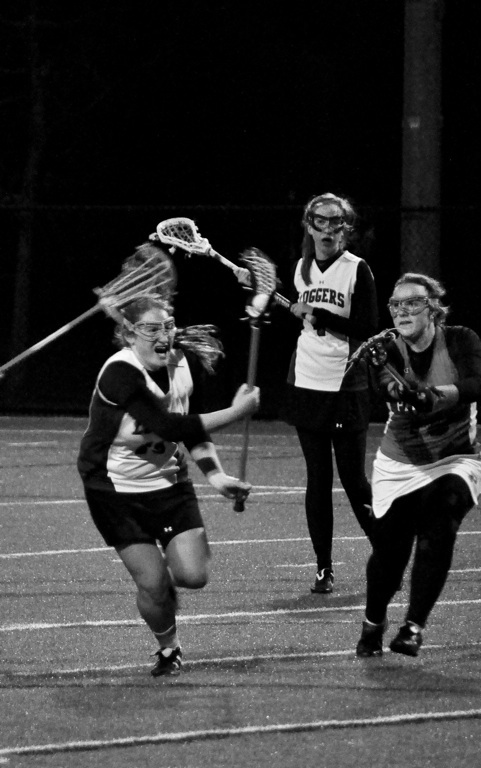 According to Head Coach Liana Halstead, the Puget Sound Women's Lacrosse Team is looking forward to starting their 2012 season with, "good defenders, fast midfielders, and smart attackers that work together to make the best team possible."
The Lady Loggers will face off at home against Redlands Feb. 29, a game that both Coach Halstead and Julia Schulman (Durham, N.C.), last year's leading scorer, consider to be very important for the team.
"[Redlands] is a really tough team…. They are probably the closest to getting to the tournament, and Coach played [at Redlands]," Schulman said, explaining the added focus on beating the Bulldogs.
Although they are coming off of an up-and-down 6-6 season in 2011, the Loggers look primed to return to the top of their independent conference. As Schulman emphasizes, if the team is able to come together in a cohesive unit, ready to play every day, the 2012 season should be bright.
Many hopes for a strong season will rest on Schulman's shoulders. The junior midfielder was fifth in the nation at the Division III level in 2011, scoring 4.67 goals per game.
"Julia was an all star last year and I know she will continue to perform to her best ability this year," Halstead said.
Although her own impact is yet to be determined, the senior captains have already made an impact, Schulman said.
"The seniors have been really awesome. You can already see them getting the team amped, wanting to be out there ready to go." Halstead also credits the seniors for building the program and spreading their dedication within the team.
While it appears that the team will be led by the upperclassmen, look for good things from, "… a very talented group of freshman that have blended with our team from the beginning," Halstead said.
The group has shown solid stick skills and speed as a whole, something that Halstead plans on taking advantage of from the start of the season.
Hopefully they will be able to contribute to the quick style coveted by the Loggers. In order to play as quickly as they plan, players will need to be thinking a pass ahead, working together as a team.
Much of this will rely on the on-field chemistry the team is able to develop.
"We need to rely and depend on each other and have the confidence in each individual player and know that we are together as a team even in the hard times," Halstead said.
With that cohesion, combined with a focus on being mentally prepared to play, what Schulman describes as, "really focusing on wanting it, working together, putting everything in every game," the Loggers will be looking for a chance at competing in the national tournament.
Due to the team's place in an independent conference, without an automatic tournament bid, finding a way into the tournament can prove very challenging. However, it is not impossible and, as it is every year, tournament access remains a team goal. Hopefully, their goal will be realized.
PHOTO COURTESY/DAVID PENDLETON
Tags :
Athletics
Lacrosse
Puget Sound