Cloud Nothings prove indie music still rocks hard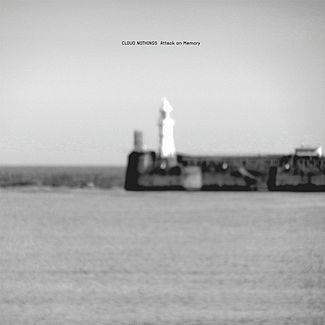 The newest release from indie rock band Cloud Nothings is a solid effort to reposition themselves in a darker, more serious direction.
Dylan Baldi's band Cloud Nothings is all grown up. On their latest album, "Attack on Memory," the band leaves behind their dreamy lo-fi days for darker material.
The catchy melodies are still intact; however, thanks to producer Steve Albini, the sound is aggressive and more powerful than anything that Cloud Nothings has created before.
The record starts off with "No Future/No Past." Baldi howls along to a musical arrangement that sounds like it was created in the underbelly of rock and roll. It's grungy, grimy and heavy; clearly this song was chosen for the first track as a way to establish the band's transformation.
After "No Future," the album shifts from sounding like indie's darkest days and takes on the persona of the Pixies' younger brother. "Fall In" and "Stay Useless" are fine examples of gritty but well-produced garage rock.
"Wasted Days" is definitely one of the greatest pieces on this album. In a whopping nine minutes, Cloud Nothings flexes their musical muscles. It is the first reminder of many that this album is not solely relying on lyrical strength. The track buzzes with a nice psychedelic rock -inspired guitar solo and further distances the band from their musical past.
"Cut You," one of the best tracks on the album, showcases Baldi's ability to contrast his lyrics with the instrumental arrangements. By pairing dark lyrics like, "Do you wanna hurt him, do you wanna kill him, I miss you because I like damage, I need something I can hurt," with clean, fast-paced melodies, Baldi and his band are able to provide listeners with a song that isn't entirely depressing or completely superficial.
By paying attention to the actual quality of the music, Cloud Nothings proves that this album is not just a therapy session for them, and that makes all the difference for the listener.
Baldi's raspy voice pairs nicely with the heavy drums and powerful guitar arrangements, a factor which keeps this album from sounding pointlessly heavy.
Baldi and his band have created a perfect balance which keeps the listener engaged and focused on the music. Lyrics like "No one knows our plans for us, we won't last long," found on the track "Our Plans," sound poignant on a well-constructed album like this.
"Attack on Memory," reminds listeners what separates a good, emotional heavy rock album from low-grade emo nonsense.
Cloud Nothings has made a smooth transition from perfectly pleasant fluffy rock to material that should be regarded seriously.
GRADE: A-
Cloud Nothings are playing at The Crocodile on March 6 in Seattle. For more information, please visit thecrocodile.com.
Tags :
indie-rock
music review
new album