'Bakerita' Rachel Conners as sweet as her treats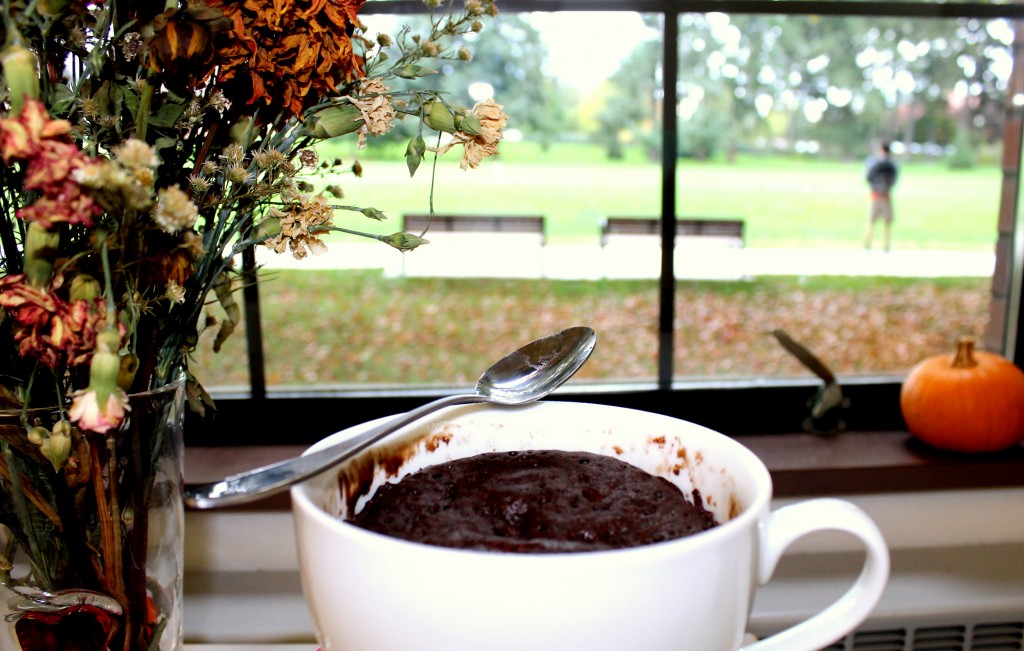 No matter what kitchen she is using, "Bakerita," Puget Sound freshman Rachel Conners, always has a plan. Conners is a long-time baker and has her own food blog on her creations. Since Conners' arrival to college, her blog Bakerita.com has featured some low-maintenance dorm treats.
When Conners first began baking, it was a personal project, but as her undertaking grew larger, she was encouraged to share her work.
"Baking for me started as a stress-reliever, but as I got more passionate about it, my sister encouraged a food blog. Because I've always enjoyed writing as well, I figured it would be a fun way to share my recipes," Conners said.
Baking for Conners is not just a hobby; it's a way of life. Her blog illustrates the fact that she lives and breathes each recipe that she posts. Conners also uses baking as a way to reach out.
"I still love the sense of calm that it brings me, but even more than that is how it makes other people happy. Baking at school has been great. Seeing a line of people in my room waiting for a scoop of apple crumble or a chocolate chip cookie is priceless," Conners said.
With a shift from her kitchen at home to a dorm kitchen, Conners is becoming more adept at baking in all types of kitchen environments. Her blog features a section of recipes entitled "Dorm-life Eats" which include no-bake cookies and a decadent microwave chocolate cake.
Conners understands the limitations put upon those who attempt to bake in the dorm kitchen. Now after experiencing the limited kitchen, Conners has advice for other fellow dorm bakers.
"Pick recipes with few ingredients. It will definitely make life easier to have to deal with [fewer] ingredients in the little dorm kitchens. Also, make a lot. All your dorm mates will want to get in on some home-cooked food," Conners said.
The "Bakerita" food blog is designed for any level of expertise in baking. Conners' recipes are clearly written, yet she provides warmth in her instruction. Another fantastic aspect of the blog is the pictures of the food. With each recipe a beautiful presentation is made that looks delicious and is aesthetically pleasing.
The blog is designed to help during the baking process. A section of the page includes "helpful hints" for the baker that's in trouble. Along with advice, Conners offers her e-mail on the page in the case of any unanswered questions.
However, it isn't just Conners' followers who are learning from her blog—Conners is still learning from her baking experience too, and always trying to expand her knowledge. Holding herself to a high standard of creativity, Conners consistently tries to add her own sweet touch on all of the treats she creates.
"I try to create flavor combinations that most people don't think about. I try to put a unique spin on the classics, whether it's a cranberry lime muffin or a chocolate pumpkin cookie," Conners said.
From Bakerita.com's beginning, to its present point in time, Conners' work remains impressive. Despite dorm kitchen limitations, Conners continues to update the blog with superb treats. For more recipes and information on Rachel Conners, visit www.bakerita.com.
Tags :
Food
on-campus
Puget Sound Life