Lacrosse: Geoffrey Nielsen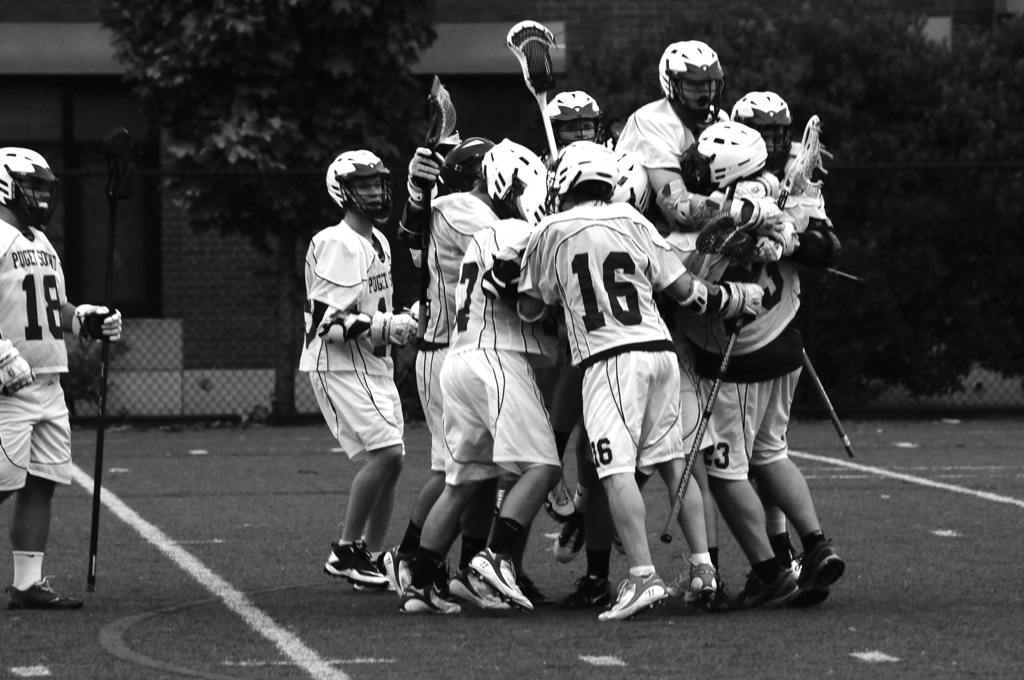 Club sport athletes may not get as much recognition as varsity athletes, but their love for the sport and their athleticism rivals varsity athletes in their prime. Senior Geoff Nielsen (Bend, Ore.) is a prime example of this caliber of club athlete.
Nielsen, biology major and lacrosse player by day, man of mystery by night, enjoys hiking, bicycling, reading, being outdoors, skiing, wrestling mountain trolls and long moonlit strolls on the beach.
Nielsen enjoys playing a club sport because it does not have the same rigor as a varsity sport but it is still a demanding environment.
"You get out of it what you put into it. You aren't obligated to make it your whole life, but if you work hard and are committed, it's an extremely rewarding experience," Nielsen said.
Lacrosse has several elements that Nielsen enjoys. "I like lacrosse because it combines what I think to be the best elements of several different sports. It has the speed of soccer, the physicality of football, the strategy of basketball and the intensity of ping pong."
Nielsen interestingly does not define his lacrosse career with big moments.  He finds a deeper meaning in the love of the game.  When pressed he decides that his favorite memory was an overtime win against Willamette last year in fall ball. However, "I just love lacrosse for the game. I don't define it with 'favorite moments'; I love practicing, shooting around and running drills. Games are a blast, but I just to love play the game."
You might recognize Nielsen from his work off the lacrosse field. Not only is he one of the longest running S.U.B. employees but he was also part of the cast of the recent Town Crier Speaks Theatre Festival. For all you thespians out there Nielsen has another play with the directing class One Acts on Dec. 5th.
As far as the relation between his work on the stage and his work on the field, Nielsen sees no correlation. "Acting doesn't really help me on the lacrosse field They're pretty unrelated,"  Nielsen said.
In his senior season, Nielsen is finally seeing his efforts come together.
"This is probably the best team we've had in a while, so I am really hoping to do well in the league and hopefully make the playoffs, which we haven't done in my time here. It's also vindicating because ofthe time commitment so far this season. It's more rewarding to see us succeed this year because of the work I've put in, as far as administrative stuff goes," Nielsen said.
When Nielsen is not busy training his championship cat Jojo, he likes listening to music and DJing. "I like all types of music except for country. Primarily I listen to hip hop, rock and electronica. Before games I usually listen to some filthy dubstep to get pumped up," Nielsen said.
Tags :
Lacrosse
Puget Sound