Using resources allows clarity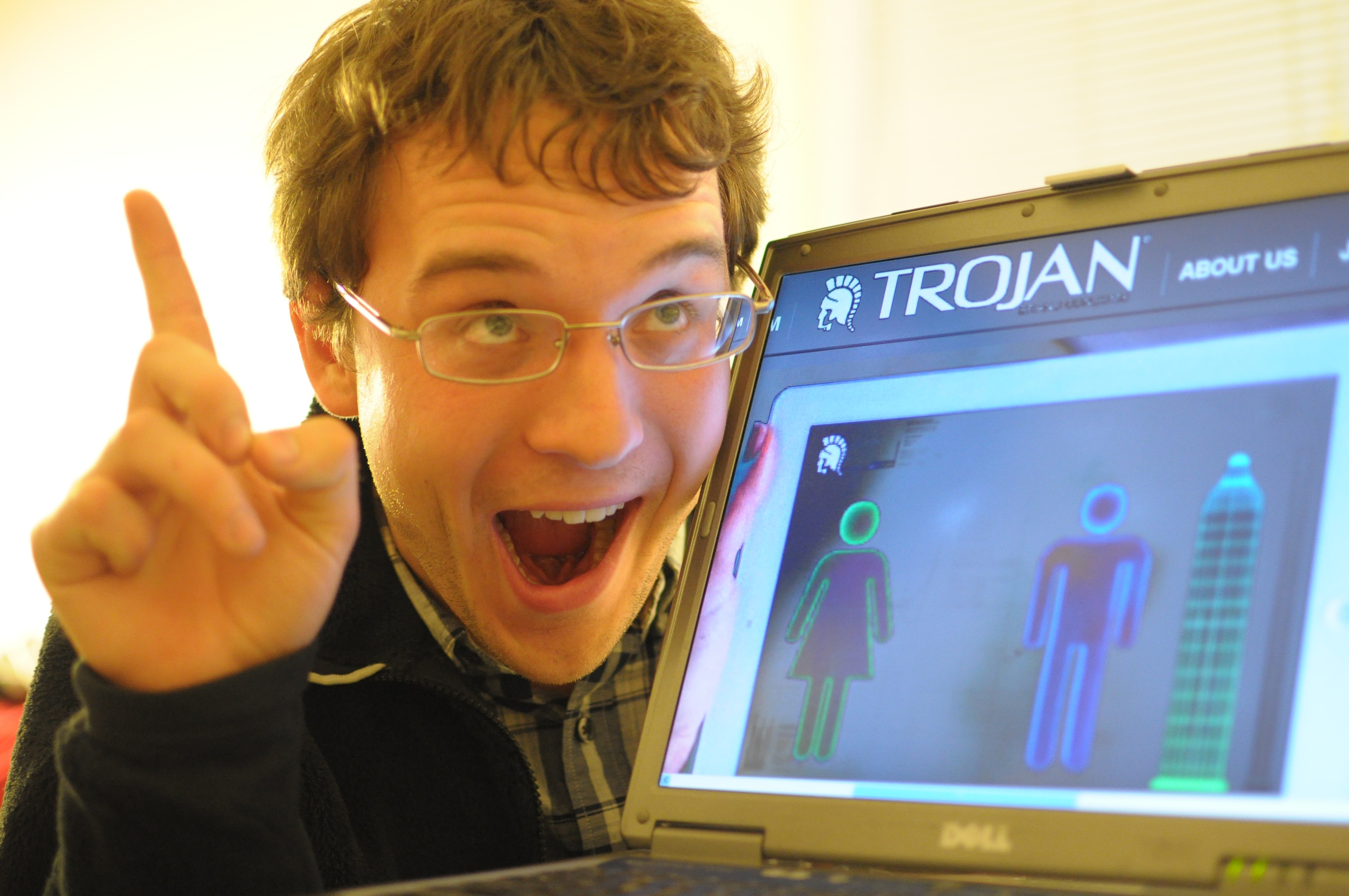 Much enlightenment can come from utilizing tried and true websites when sexual questions or concerns arise.
Perhaps, dear readers, you happened across the rather scathing letter to the editor addressed to Suzy and I two weeks ago.
This writer was "offended" and "embarrassed" by our approach to BDSM—and, while raising several valid points (I will concede that it is indeed "needle play," not "needle torture"), the author of the letter also managed to completely miss our point. Suzy and I write our articles to be friendly towards the campus community—those articles were not for the expert kinkster but rather for the curious reader.
As such, we could not promote a discourse of hard-core pain and humiliation—Suzy was exploring how a hesitant guy or gal might begin to embrace BDSM, and I was discussing the first steps to spicing up your sex life with a pinch of kink.
This disconnect often seems to occur between sex writer and reader: the reader thinks that the writer is claiming expertise.
So let's clear this up: Suzy and I are no sexperts (we sexclude ourselves from sextreme sexpertise […sexcuse me]). We are your average college students, trying to encourage an open conversation about sex. But, while we may not know it all, and hell, no one really knows it all, there are some great free sources online if you want to do some research beyond our articles.
Dodson and Ross of dodsonandross.com is one of my personal favorites. Betty Dodson was one of the original sexologists starting in the late '60s. She led masturbation workshops, promoted erotic art and just generally was a badass before being a sexy lady badass was accepted. She continues to talk frankly about sex even in her 80s. She is joined by her younger business partner, Carlin Ross, a respected lawyer-turned-sexpert.
The two produce a slew of charming and informative videos and podcasts in which they answer reader questions, interview prominent sexologists and open up about their own experiences. They also run a blog to which tons of writers contribute (including, once upon a time, our own Suzy Spongeworthy) and have an "Ask Dr. Betty" feature in which you can anonymously email Betty Dodson your questions (speaking of not being a sexpert—I've used it myself).
Now, Babeland employee and Puget Sound sex workshop leader Status did warn us that, while she loves Betty, the doctor does have some questionable (old-fashioned) views on STDs, so look out.
But all in all, how can you not love two ladies who write things like this: "Youtube took down one of our videos and we had to vent, cracked ourselves up and vented some more.  We're not porn stars…we're not prostitutes…we're not traditional women.  So it looks like we're going to have to do things 'tits to the wall.'"
Scarleteen, of www.scarleteen.com, is targeted towards teens. Everything is set up in a friendly, informative, and colorful way, but don't be fooled by the swirly lettering! This independent, grassroots website is a powerhouse of information because, let's admit it, we're all misguided about sex in our own ways.
For example, a friend recently divulged to me that for the first two years of his sexually active life he thought that girls peed and had sex through the same opening.
An extreme example, perhaps, but we could all stand to be a little more informed. You can also comb through Scarleteen message boards (moderated for safety) and ask questions, or get a referral for LGBTQ support, sexual abuse care, mental healthcare, etc. All in all, good stuff for both the angsty teen and the angsty adult.
Babeland, of www.babeland.com, features an online goldmine of information for the armed and dangerous—armed with a sex toy, that is. With how-tos from "bend over your boyfriend" to "play with nipple clamps," this website will teach you all you need to know about playing with your toys. And if you need a recommendation before you buy, articles like "how to choose a lube" are there to guide you in the right direction.
All in all, Suzy and I, your humble Puget Sound sex columnists, admit to being human. We write what we know, and what we know is not absolutely everything about sex.
If you want to explore beyond our campus-friendly fare, the Internet is your oyster.
Tags :
sex advice