St. Vincent dazzles Seattle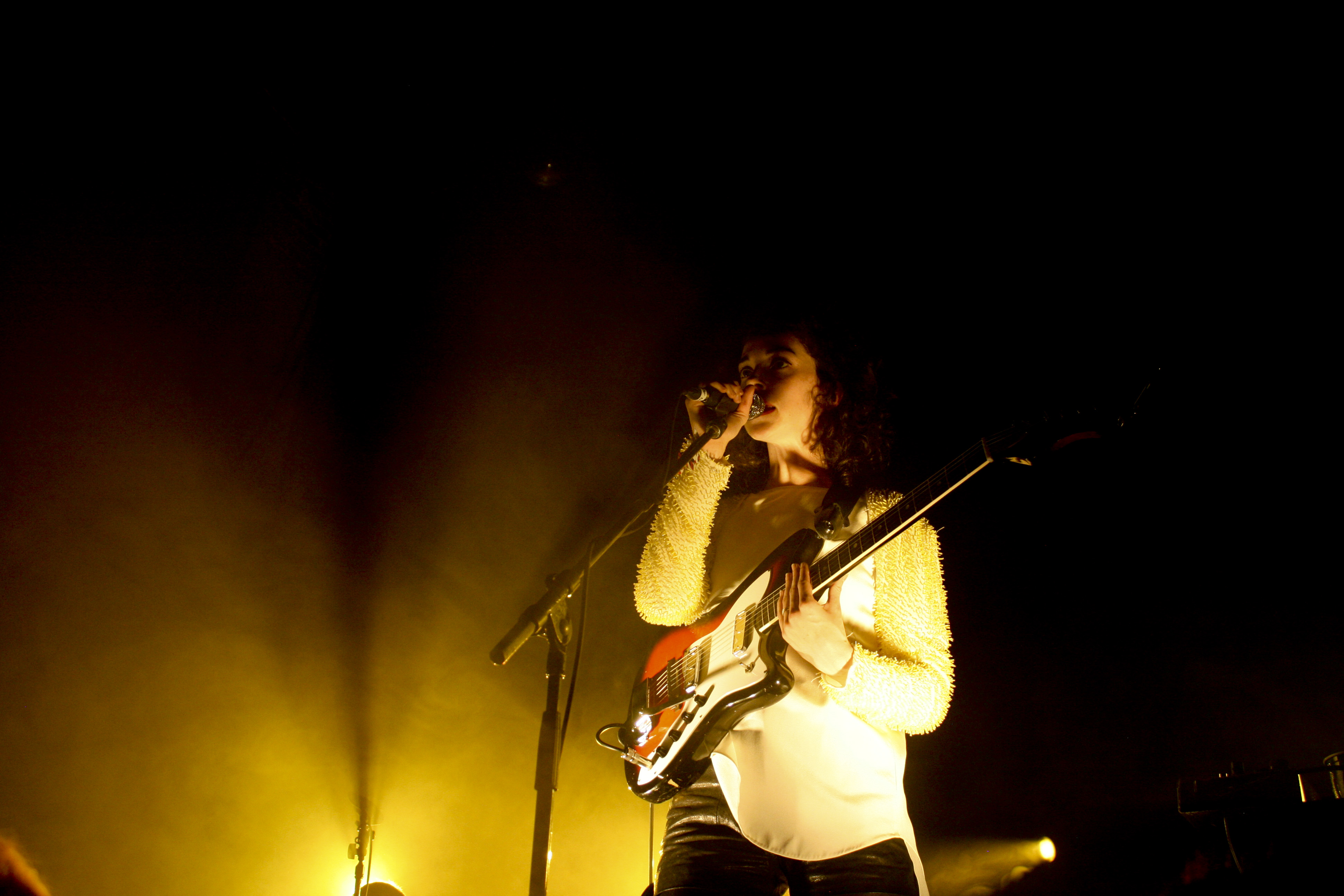 On Oct. 13, Annie Clark, better known as St. Vincent, continued her "Strange Mercy Tour" at the Neptune Theatre in Seattle.
The Neptune was an excellent choice for an intimate concert experience. The shallow stage, brick walls, and stained glass windows of the Neptune accented the lovely vibe the St. Vincent concert brought to Seattle.
Along with St. Vincent, the concert included the vocal delights of Cate Le Bon, a singer-songwriter who opened the concert with her deep, rich voice accompanied by folky acoustic guitar.
In between songs Le Bon related to the audience and conversed with them about her hangover in a dark, clever manner.
Despite Le Bon's well crafted lyrics and striking vocals, she did not come close to outshining the spectacle that was St. Vincent.
Annie Clark emerged fashionably late on stage and kicked off the concert with her song "Cheerleader" off of her new album "Strange Mercy."
Heavy amounts of fog and light cues created the ultimate rock star image for Annie Clark as she dazzled the crowd with her confident and sweet persona.
After some time, Clark began to address the audience in between her songs.
"Being in Seattle, it feels like homecoming. I mean not being a bad dress from Macy's, but…" Annie Clark said when describing her affinity to Seattle.
She revealed that most of "Strange Mercy" was written while she was staying in Seattle.
The crowd was across the board infatuated with Clark and consistently called out many loving phrases, as well as song requests.
"Patience my pet," was how Clark responded to her adoring fans' requests.
Although the majority of the songs played were off of the new "Strange Mercy" album, Clark did well in creating a variety with songs from her older albums.
The song "Just the Same But Brand New" from St. Vincent's album "Actor" had a particularly fun story about a picky old woman who wanted her "mid-century modern" furniture redone so it would look "just the same, but brand new."
After a series of anecdotes, Clark resumed her music playing and played through the rest of her set list.
At first attempt, the St. Vincent concert would have ended at Clark's song "Marrow" from her album "Actor," yet the crowd refused to believe that Clark would depart from the stage so soon.
After several minutes of cheering and waiting patiently, Clark returned to the stage with a broad smile.
"I wish I could hold up a giant mirror so all of you could see how precious you are," Clark said to her adoring fans.
The concert continued for two more songs. Clark played "The Party" in response to one of the audience member's requests, and "Your Lips Are Red" from her first album, "Marry Me."
St. Vincent's concert began with music from her latest album and ended with a song from her first. Annie Clark adeptly provided a great sense of symmetry for her well-versed fans.
After the concert fans remained, dazzled by the spectacle that was St. Vincent's Strange Mercy Tour.
Tags :
Concert
music
review