ASUPS Senate projects well underway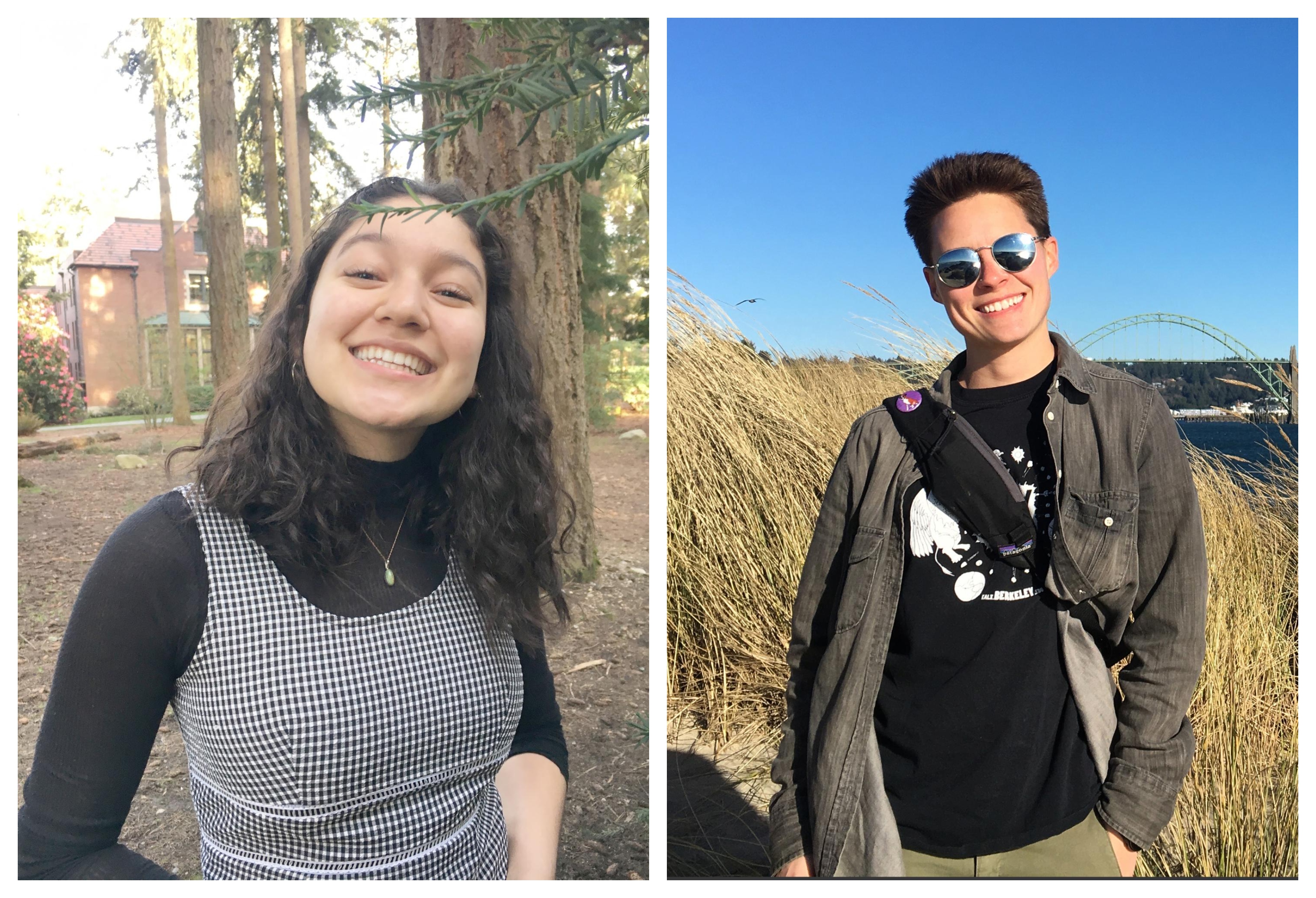 ASUPS Senator Becca Lumbantobing — Photo courtesy of Becca Lumbantobing and ASUPS Senator Kelly Johnson — Photo courtesy of Kelly Johnson
By Christina Conry & Kylie Gurewitz
Students elected to the Associated Students of the University of Puget Sound (ASUPS) Senate are encouraged to take on projects during their terms. With no set guidelines, many senators opt to pursue projects they're passionate about, often related to a specific platform that they ran on for Senate.
Two current members of ASUPS Senate who are in the midst of term projects are Kelly Johnson and Becca Lumbantobing.
Senator Johnson '19 spoke on the individuality of these projects: "Your senatorship is what you make of it. There are senator projects that have been going on for years, like the Emergency Fund; it's something that gets passed down through terms. Some senators come up with their own projects, some jump onto others. … It's recommended and encouraged. You want to see your senators doing work, bettering the school, using their platform."
The Emergency Fund is a resource that students in need of financial support can apply for. The fund is meant for supporting students experiencing unpredictable emergencies.
The fund is a project started by President Amanda Diaz and Senators Sarah Walling-Bell and Nic Rothbacher; it is currently in the process of being approved.
"It's about getting the initial money for a fund, but also finding ways to continually support that fund," Johnson said.
Recent projects have put extension cord outlets in the dining hall, a printer in Wyatt and sanitary products in gender neutral bathrooms.
Johnson is currently managing three senate projects. The first is establishing the gender and queer studies (GQS) major, an effort that has persisted for about two years. There currently exists a GQS minor and GQS Special Interdisciplinary Major (SIM).
SIM majors are build-your-own: one completes an application, gathers support from multiple advisors in various disciplines, lists out courses and writes a short essay on the significance of the SIM major and its impact on oneself. Johnson meets with students to help them apply for the major.
"I made a petition, that was the start of this, and it got a lot of signatures, over a thousand. We wrote up a proposal to the curriculum committee and we basically got told that it wasn't feasible because there weren't enough faculty members at this school who could continue to support a major in gender and queer studies.
"So the SIM major was kind of a way around that, where if we already have students majoring in it, the school will have to respond by hiring more faculty," Johnson said.
There are currently five students majoring in GQS, and the hope is for the major to be approved within the next year.
Johnson's second senate project involves the upcoming Dean Spade events on campus. On Feb. 19, Johnson worked with Nina Kranzdorf and the Rainbow Center to put on the events, describing this project as "less 'change the school' and more 'push the school forward through this workshop and lecture.'"
Johnson's third project is the creation of a pamphlet in collaboration with the Yellow House. "It has all of the information about resources for queer, trans, LGBTQ+ students on campus, a cohesive, easy-to-read, easy-to-understand pamphlet with mental health resources and health resources as a whole, both on-campus and in the larger Tacoma area," Johnson said.
The project addresses a need for visible resources, as the information included had previously only been readily available at the Yellow House. The pamphlet is expected to be completed this semester.
Other senate projects focus more on ASUPS itself, such as the amendment Senator Becca Lumbantobing is currently working on.
Lumbantobing '21 has been in the ASUPS Senate since the fall of 2018. She was motivated to become a senator by the lack of diversity she noticed.
"I noticed that the Senate was not very diverse, and there was only one person of color who was a senator. And I am a person of color and I just felt like there should be more representation. There were some changes that I wanted to see happen, and I thought Senate could be an interesting way to see how change happens or how change could happen," she said.
The main project she is working on right now, alongside a few other senators, is an amendment that would modify current senate positions and add several new ones. This would include adding positions for an accessibility senator, whose role would be to "represent students with varying abilities, visible and invisible, mental and physical."
Another position that this amendment would add is an equity and social action senator.
"The equity and social action senator would ensure that students of color always have a seat to represent them," Lumbantobing said.
The last position would be a non-traditional student senator, who would represent non-traditional students or students over the age of 25.
These modifications would include a change to the election process for the Greek life senator position; instead of being elected only by Greek life members, all students would be able to vote on this position to increase equity and representation, according to Lumbantobing.
This amendment will likely be voted on in the upcoming election. If it passes, then the new Senate positions will be voted on in the fall 2019 election.
"I like learning about how these institutions work, learning about voting, and about representation and different issues happening, and how to allocate resources equitably," Lumbantobing said about her motivation to become a senator.
She also spoke on some of the ways Senate could improve: "Something that I think is really important to how Senate should be, but doesn't always feel that way, is that Senate is supposed to be a representative body, and we're supposed to represent students, and sometimes as a senator I feel really disconnected from the constituents I represent. … I do feel like I want to represent those people and not just my opinion. Sometimes it feels like there's a disconnect there that could be worked on and improved."
There are many other senators also working on  senate projects as well. To learn more about the senators, visit asups.pugetsound.edu/about/legislative or visit a Senator's weekly office hours.
Tags :
ASUPS
leaders
Senate