Racial discrimination in sports: From Puget Sound Hall of Fame members to present campus conversations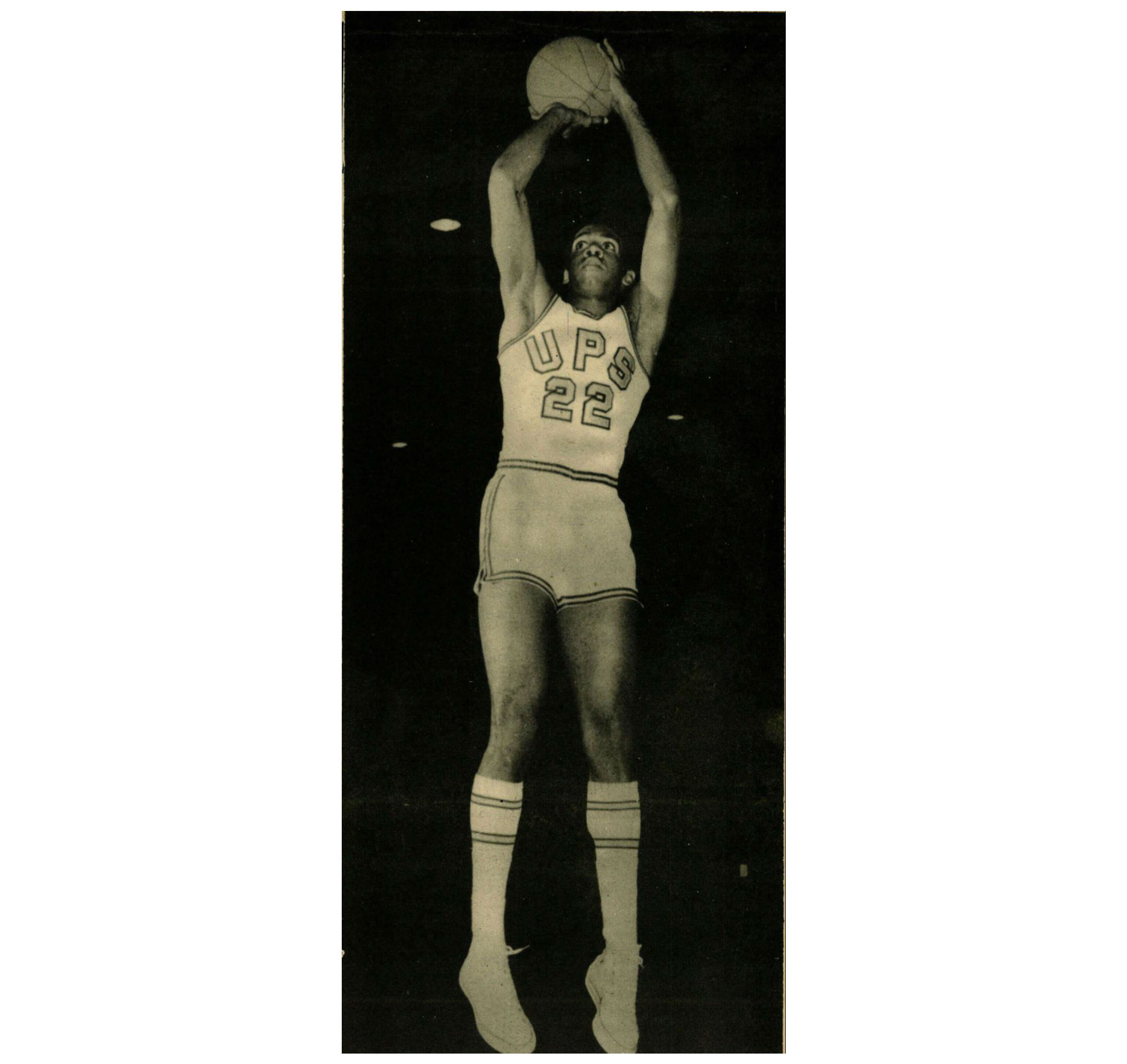 Charles Lowery in action in 1972 — Photo courtesy of the Archives & Special Collections
Discrimination within sports teams has been a conversation on many college campuses for years. Puget Sound published its first article pertaining to athletics and racism in 1889, just a year after the school opened.
Unlike many institutions in the late 1800s or early 1900s, Puget Sound did not have a discriminatory rule against gender or race regarding acceptance into the University and on-campus housing. However, this does not mean that students of color or minoritized genders did not feel discriminated against in day-to-day life around campus.
There were 60 total students of color attending Puget Sound in 1969, 10 of whom were varsity student athletes. Charles Lowery was one of the first student athletes of color to speak out about racism on the Puget Sound campus. Lowery was inducted into the Puget Sound Hall of Fame in 1989 and his jersey number (23) was retired in 1971 as he was one of Puget Sound's all-time leaders in points (1523), free throws made (474) and amount of games played (108).
The star basketball guard described the difference in racial discrimination between black starting athletes versus non-starters. Lowery explained in a Trail article from 1969 by Fred Bullert that "Black who is not a starter, is generally treated less than a corresponding white athlete."
In the same article, writer Fred Bullert reported that during football road trips, rooming assignments were arranged by the color of the players' skin, not organized by positional grouping or by who was friends with whom. Although there was no discrimination within housing on campus, this segregation during off-campus trips may have created a feeling of separation and for the student-athletes of color.
On Sept. 27–29, 2018, Puget Sound hosted the Race & Pedagogy National Conference. This conference facilitated a deeper conversation of race and discrimination within our country, in hopes to increase the knowledge of students on a predominantly white college campus in the Pacific Northwest.
Current senior football player Todd Blakely was a speaker at Race & Pedagogy National Conference panel about athletics and race. Blakely described being on the panel as a "humbling experience due to the wide range of years covered by the current and former athletes on the panel. … We all have our own unique identity and our color does not define our experience on this campus; our individuality does."
Although there is no obvious segregation within the sports community anymore, the implicit bias and unspoken discrimination is continuous among most college campuses. Blakely described the challenges he is faced with: "Being a student of color in the academic world has led me to be the kid that doesn't get things before I'm given the chance to display my knowledge. I am immediately pegged as the kid who will require a little more attention and time before I have even asked for it."
During the Race & Pedagogy National Conference many speakers and attendees discussed the many physical differences people of color encompass and the stereotypical comments and discrimination that is associated with physical features. In the late 1960s, Bullert reported in The Trail article that student-athletes had to follow a specific dress code, including facial hair.
"For the blacks this means no beards, mustaches, or conspicuous 'natural' hair-style. Charles Lowery feels that by his definition of racism that these dress standards are 'a form of racism against all athletes.'"
During the Conference panel, Blakely discussed his current experience as a student athlete of color: "Athletically, I have experienced discrimination because every sports team I played for was primarily black or somewhat ethnically diverse, but not too many white kids. Once I went to a predominantly white institution I was harassed with comments like, 'You're not black,' or, 'You have natural ability,' from both my teammates and coaches because they had never really experienced a culturally black man in their midst, so they met it with questions and stereotypes."
Although progress has been made on the Puget Sound campus in regard to racial discrimination, the conversation and discussion prompted by the Race & Pedagogy National Conference must continue throughout all communities on and surrounding campus, especially within athletics.
Blakely gave ideas to further discussion and promote different cultures on campus, such as the Multi-identity Based Union (MIBU) and the Luau, a Hawaiian celebration and feast.
"As far as the school goes we just need to keep advocating for safe spaces for minority groups, as well as organize events, such as the MIBU block party or the Luau in order to raise awareness of the various cultures buried under the 'culture' of a predominantly white institute," he said.
Tags :
Discrimination
sports