Poetry & performance to pop up at Race & Pedagogy National Conference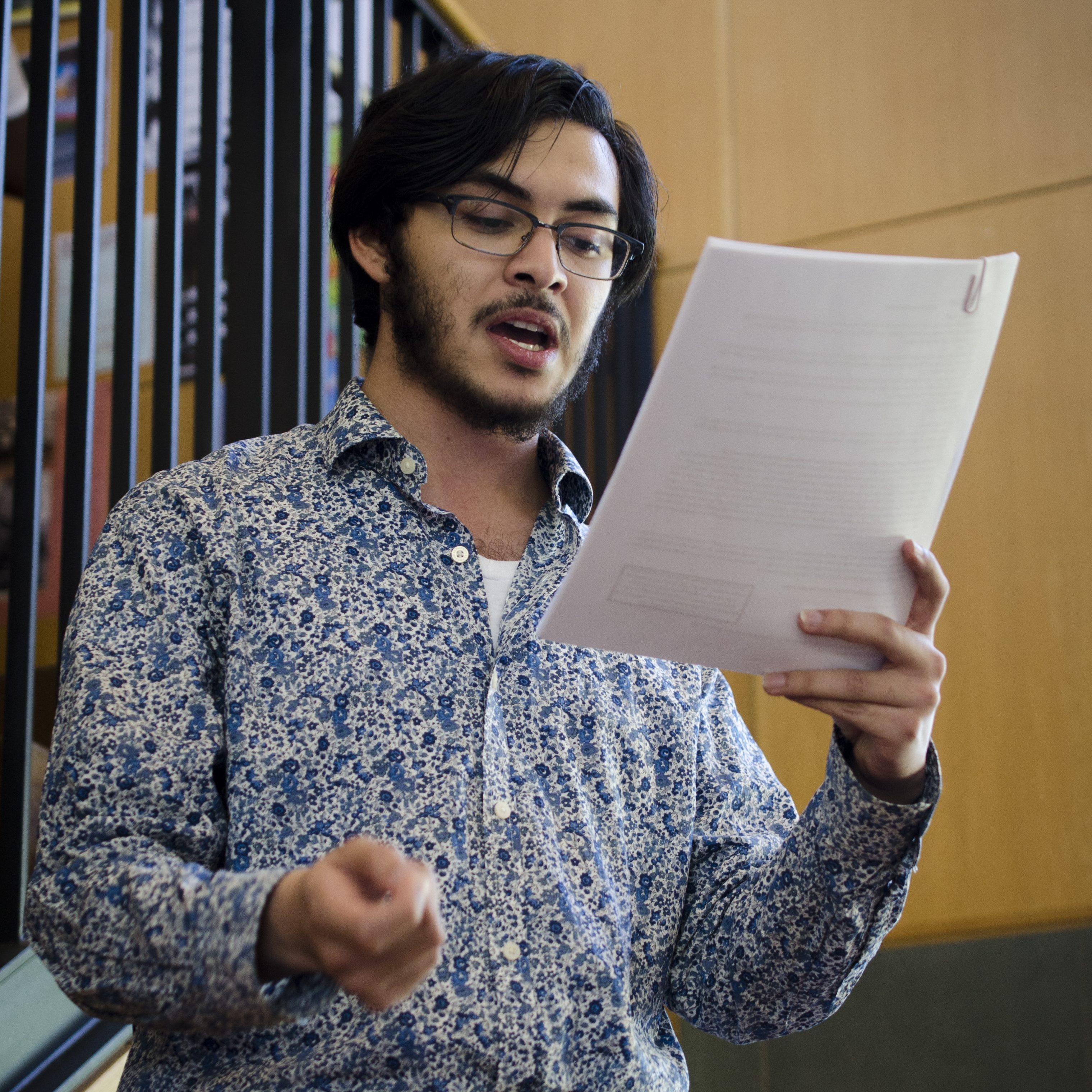 Robbie Diaz performing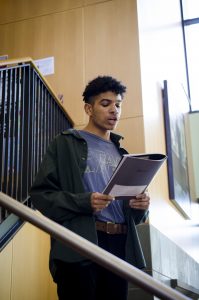 Art has always been the cornerstone of human connection, and the upcoming theatre and art performances at the Race and Pedagogy National Conference (RPNC) show how narratives of race can be explored through the arts.
The RPNC happens once every four years at the University of Puget Sound. This year, there will be over 3,000 visitors with hundreds of events and talks centered around race in the United States.
Senior Robbie Diaz talked about the Pop Up poetry performances that will be strategically placed as people move about campus during the RPNC. The poetry and prose pieces will be performed by volunteer students with material from the Race and Pedagogy Magazine.
Diaz will be performing work he has written for the magazine.
"People aren't going to seek out Pop Up poetry because it's just going to be something that happens. It's a really interesting way to combine this phenomenon of how we deal with spontaneity and unconventional displays, especially on this relatively quiet campus. We're not used to seeing people standing on a block throwing down some poetry about these greater political questions, " Diaz said.
People will have the opportunity to listen to these performances while they make their way around campus, but there is no set location for any of them.
"I just hope that in terms of attitudes or knowledge that people remain open to this type of performance. Obviously we're hoping that at least some people as they're coming and going to events stay and listen. … Hopefully people end up being educated on the various topics because there's just a lot of really interesting conversations that are happening in the magazine in terms of its written work," Diaz said.
Junior Lydia Thompson talked about the student production of the Rosalind Bell play "My Louisiana Project" about a young woman named Cloressa who discovers she is adopted and wants to find herself through past relatives.
"I think that theatre is a really excellent way to show stories of real people. I think it's a more engaging form and medium in order to display the stories and the journey that people have gone through and I think it's a really important retelling because there are characters who are older relatives of Cloressa's who you wouldn't see in a lecture," Thompson said.
Thompson advised incoming audience members to avoid trying to protect themselves from the narrative or projecting their own experiences onto the protagonist.
"I think it's important for people to understand the relevance of the relationship between white and black people from the 17- and 1800s and how that racism is still very prevalent today," Thompson said.
Thompson mentioned that while some of the experiences of the play are universal, not all of the black protagonist's journey can be related to, especially not by a white audience member.
"It really is a story talking about the evolution of race relations through this one woman finding herself and I think seeing that progression or lack of progression in those relations is something that is important to get out of the show," Thompson said.
The RPNC began on Thursday, Sept. 27 and will run until Saturday, Sept. 29.
Tags :
art
Race and Pedagogy