Years in Review: Modest Mouse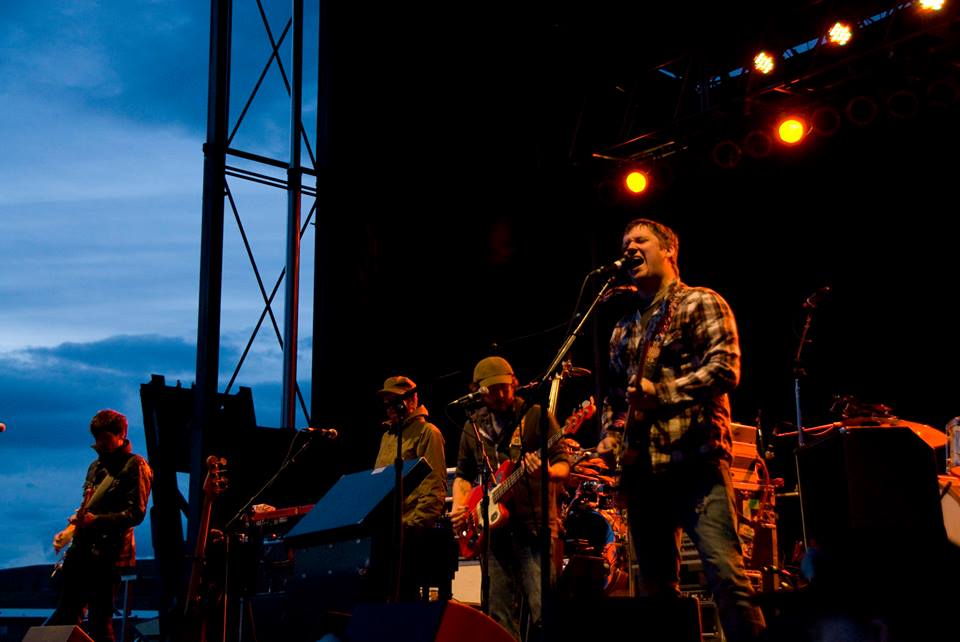 By LILI NIMLO
Modest Mouse's Good News for People Who Love Bad News was the first CD I ever owned. I got it when I was 10 and have never stopped listening to it since.  Modest Mouse is one of the bands that marked a generation of music; we pretty much all grew up listening to them. The release this month of their first new album in eight years, titled Strangers to Ourselves, sparked a desire to look back at the band over the years.
In spite of its stature, Modest Mouse is a bit of an oddball in comparison to other bands with whom they stand in league; their success story was an unlikely one. They began as a group of more or less directionless childhood friends, who would kill time playing music in a shed constructed by lead singer Isaac Brock outside the trailer where he grew up in Issaquah, Wash.  In early recordings, Brock's unabashed enthusiasm and earnest feeling offset the endearing imperfection of his lisping adolescent voice.
The band's first recordings reflect the directionless surroundings of the original trio: front-man Brock on guitar and vocals, bassist Eric Judy and drummer Jeremiah Green.  Early Albums like Lonesome Crowded West and This is a Long Drive for Someone with Nothing to Think About are composed of long, bleak songs that don't adhere to clear musical forms.
The lyrics are introspective musings on small-town entrapment and paved-over landscapes, exemplified in Brock's defeated words, "Gotta go to work, gotta go to work, gotta have a job. Goes through the parking lot fields, doesn't see no signs that they will yield, and then thought, this'll never end, this'll never end, this'll never stop," from the song "Custom Concern."
But already these early albums, which were written when the members were still just teenagers, reveal an insatiable longing to reach outside of the small and dreary world they found themselves in.  In the song "Ocean Breathes Salty," they daydream of a moment "when the ocean met the sky… when time and life shook hands and said goodbye. When the earth folded in on itself. And said 'Good luck, for your sake I hope heaven and hell are really there.'"
Brock conveys a deep existential terror in many of his songs, and the very best of Modest Mouse comes through when he meets this fear and isolation with awe-inspiring attempts to create an antidote of something deeper and worthwhile through his music and lyrics.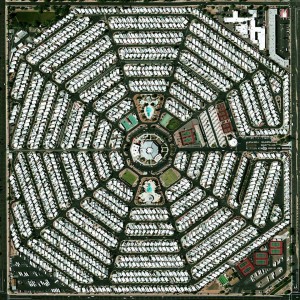 The first listen to Strangers to Ourselves left me with some doubts.  Many of the tracks are pleasant, but none initially stood out with the wit or fieriness that made me love Modest Mouse in the first place. One or two tracks were downright hard to listen to.
The song "Pistol" is probably meant to be a funny goofing around track, but is easily the band's worst song ever.  It aims at the jarring and pointedly grimy sound of songs like "Lounge" or "Tiny Cities Made of Ashes," but the music is abrasive and the lyrics crass.
But after giving the CD a couple more listens and letting it really sink in, the uniqueness and feelings of a lot of the songs started to show themselves.  Despite how long it has been, this album proved that Modest Mouse is still making music because they mean it.  While Strangers to Ourselves may not go down as a classic like The Moon and Antarctica, the knowledge that Modest Mouse hasn't lost their earnest approach to music is a comforting thought.
Tags :
Modest Mouse
music
review
university of puget sound
Year