What's That Sound? Record Stores in Tacoma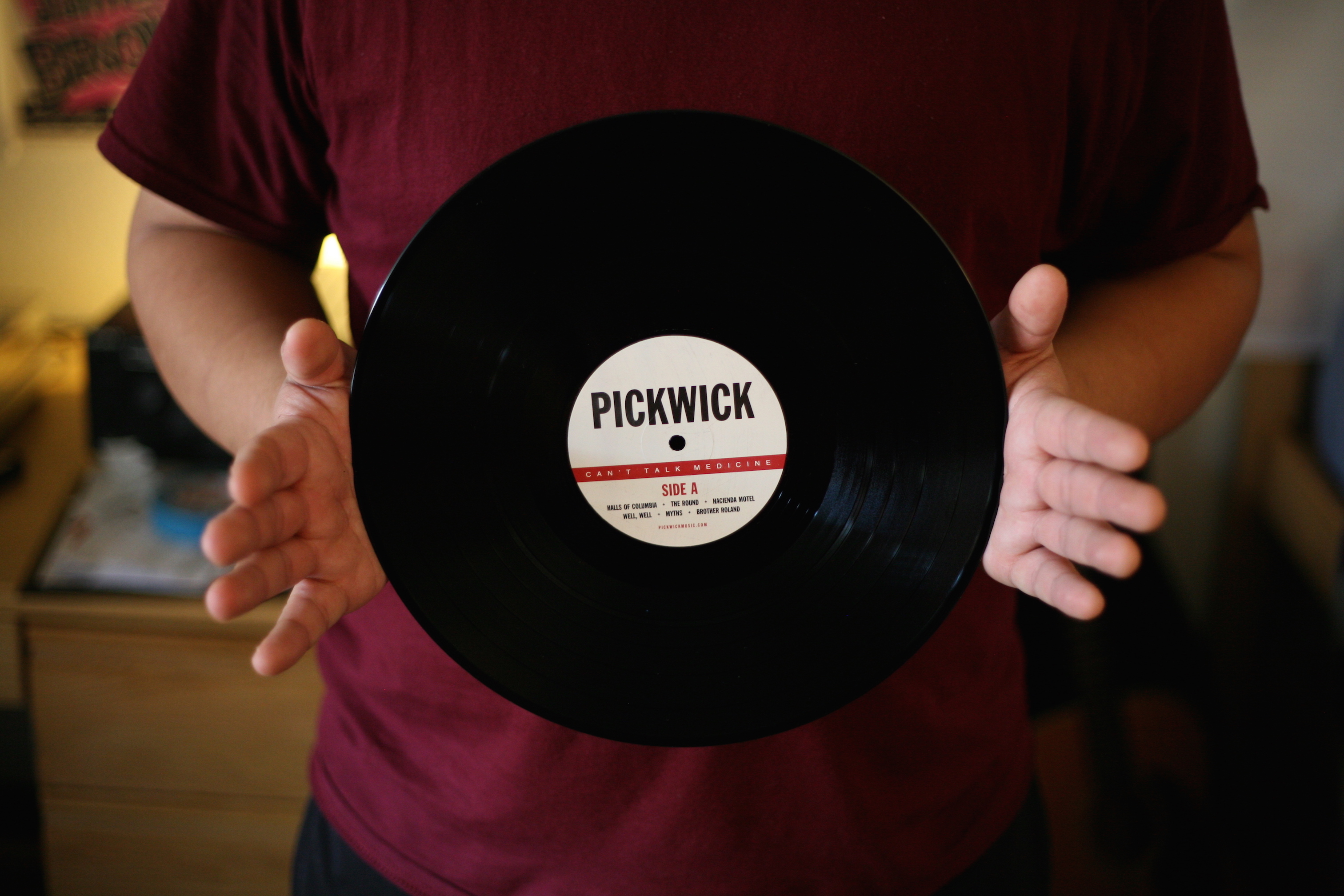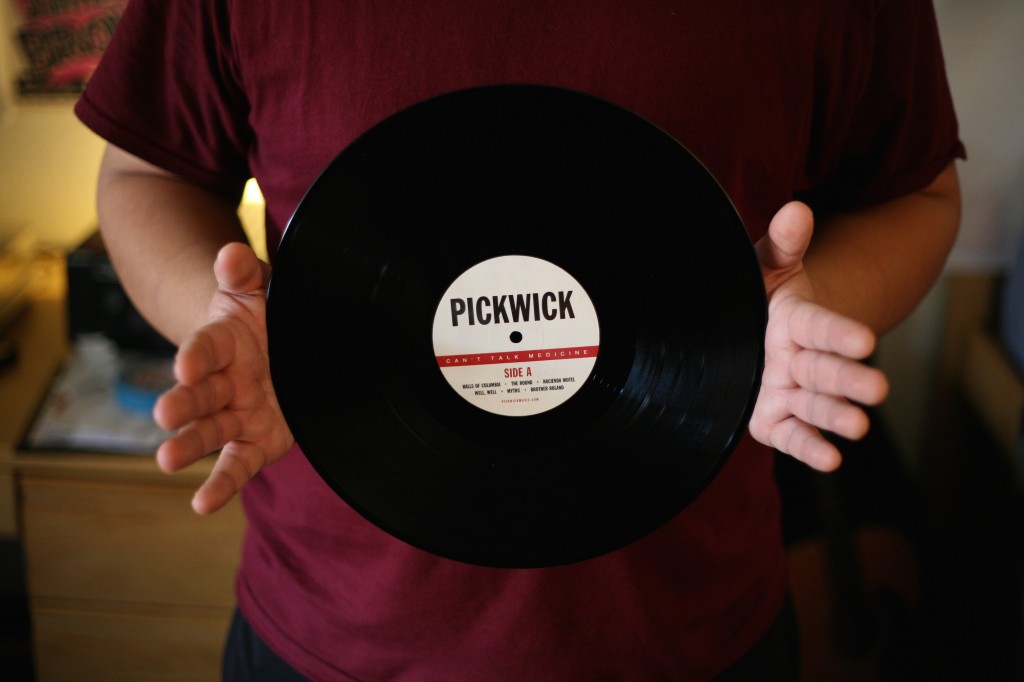 (PHOTO COURTESY/KEN AVIANANDA)
While they may not be household names, several of Tacoma's music stores remain devoted to preserving music's long legacy.
For those who are not engaged members of the music scene, Tacoma and Washington State itself, at first may not seem like they would be steeped in musical history. However, in reality, both have been a formative part of the musical tradition in the United States.
For decades, well known musicians and bands have formed and started in Washington, including big names like Jimi Hendrix, Kurt Cobain with Nirvana, Death Cab for Cutie, Foo Fighters and Macklemore.
And while many of these musicians and bands got their start in Seattle, Tacoma should not be discounted. Tacoma has seen its fair share of successful musical acts, and has had a not-so-negligible influence on garage rock. The successful garage rock bands The Fabulous Wailers and The Sonics started in Tacoma.
The relatively well known indie pop act He Is We began in Tacoma as well.
The point is simply that Tacoma's musical legacy shouldn't be discounted out of hand. It's a legacy that isn't inconsiderable and that Tacoma's music stores are helping keep alive.
Just within walking distance of the University of Puget Sound, up and down 6th Avenue, you can find bastions of music riding the progressive wave of time.
Several of the stores have been in business for more than 10 years, and most seem to have a special attachment to vinyl records. Some have thousands upon thousands of records in stock.
GOLDEN OLDIES
On the corner of 6th and Union Avenues, Golden Oldies is a small place, but it's worth a trip for any music fan who prefers vinyl. The walls are adorned with emblems of a musical past that has hardly been forgotten and there are few surfaces not covered with boxes of records.
According to staff member Doug Morse, the store has been in business for around 18 years and specializes mainly in jazz, rock and blues. As their name suggests, the store focuses on "oldies," primarily stocking music recorded prior to 1965.
Like many of Tacoma's record stores, Golden Oldies may at first seem to be a relic futilely standing against the digital tide, but in actuality record sales have increased over the last decade.
"Record sales have been on the rise for the last 10 years straight," Doug Morse said.
That's good news for record stores, and something Morse attributes to both to a longing for a more substantial connection to music as well as the popularity of records among young adults.
"There's been a resurgence of young people [buying records] because a lot of bands are recording on vinyl," Morse said. "And people are looking to make that connection to music again."
According to Morse, vinyl manufacturers like United Record Pressing have had to increase factory space to meet the growing demand for records.
"Having a record is a more interactive experience," Morse said about the rising popularity of records.
And it's that experience that seems to be a large factor in why stores like Golden Oldies remain open. But if it isn't that experience that draws customers, it's fair prices and comprehensive stock surely will.
HI-VOLTAGE
Hi-Voltage departs somewhat from Golden Oldie's priority, focusing to a greater degree on more recent music. With some 20,000 records in stock, the store has been open since 2005 and sells Jazz, Soul, Garage, Indie, Blues and Rock music.
Worth noting is the fact that they're one of the only record stores in Tacoma to offer hip-hop vinyl, adding to their distinctive market niche of contemporary music. Similarly to Morse, an employee of Hi-Voltage remarked upon the rising popularity of records, stating that even contemporary artists release on vinyl as well.
Records fill every corner and surface in the store, and even adorn the walls next to and below posters of musical icons.
Though a little pricier than Golden Oldies, Hi-Voltage's prices are not prohibitive. And for those on a budget, they offer a discount section.
TURNTABLE TREASURES
For those audiophiles that may not have the equipment, Turntable Treasures sells turntables in addition to records. Indeed, turntables and amplifiers fill the store from floor to ceiling.
Marketing itself as a proprietor of fine music at affordable prices, it is the go-to place for all things musical.
Golden Oldies and Hi-Voltage aren't the only options, however. In addition to  the above mentioned three stores, 6th Avenue is home to Rocket Records, Drastic Plastic Records and Turntable Treasures.
All that said, with no fewer than five record stores, and no matter what musical taste is in question, if you're looking for vinyl records, Tacoma has you covered.
Tags :
6th Avenue
Golden Oldies
Hi-Voltage Records
music
Record
Sixth Avenue
Stores
Tacoma
Turntable treasures