Thrift shops are dangerously low on ugly sweaters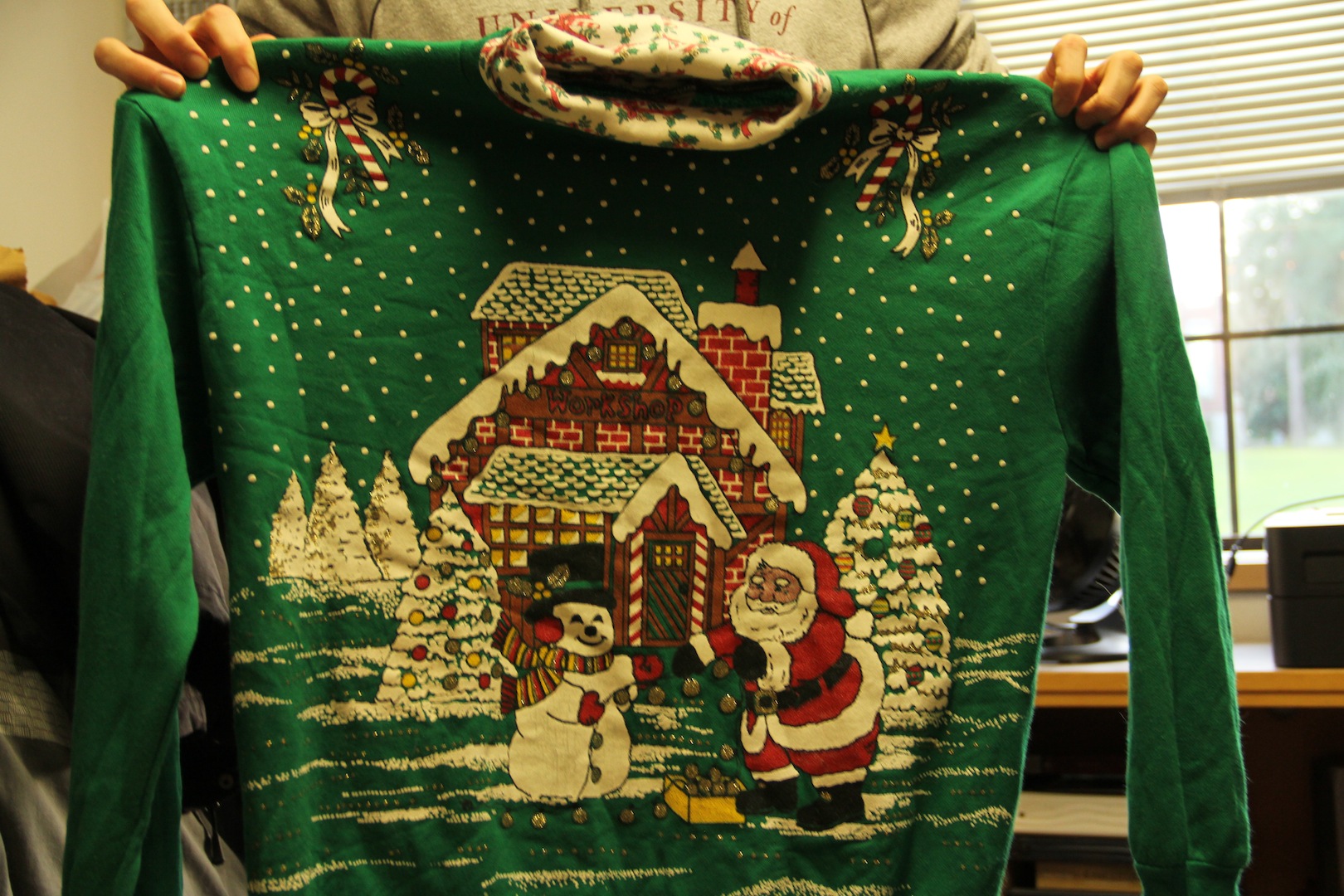 Thrift stores surrounding Puget Sound are beginning to shut down due to an influx of sales and decrease in donations. Store owners are scrambling to keep their charitable cause alive and discover the truth behind the recent trend.
"I noticed that more middle-class customers began shopping in my store around the middle of 2012," owner of a local thrift shop, Randy Daniels said. "Ever since, traffic has exponentially increased, especially within the young adult crowd. And the issue isn't just new customers: it's that this group was previously our largest donor base"
Coincidentally, local musicians Macklemore and Ryan Lewis had recently released a single titled "Thrift Shop" at this same moment in time,. The song celebrates shopping in thrift shops for its frugal qualities and disassociation with corporate brands. The single was a huge success selling over seven million copies in the United States alone. Since its release, the artist's work has closely been associated with the genre "hipster hop" due to its popularity among the "hipster demographic," a group largely comprised of young middle class Americans.
Despite this evidence, most students who belong to this group claim to have shopped at thrift stores long before the track emerged; although these same students' Facebook photos would reveal a stronger loyalty towards brands like Hollister prior to the release.
"Thrift shopping isn't some fad, it's an affordable way to upgrade your wardrobe," a student in a sweater with a design similar to a bowling alley's carpet said. "I think the clothes are just as stylish as something you would find in a department store."
Many now believe that students who religiously shop in thrift stores are not the only issue. Among the closing stores, most have reached a consensus that the rebirth of the "ugly christmas sweater party" was the final nail in the coffin. With the spike in sweater sales, many stores have run out of winter inventory and are shutting down until further notice.
"The ugly sweater unites all social, economic and ethnic groups," Daniels said. "It has become an iconic party theme. Thrift shops just can't keep up with that kind of demand."
Daniels refuses to shut down his store despite having no winter apparel to sell. He has begun pulling summer items out in order to stay in business.
"The weird thing is: it's working. These hipsters keep coming back and buying whatever ridiculous fashion I put up." Daniels said, "They can't be stopped, their obsession with these stores is driving them insane. Just the other week a student walked out of my store into 30 degree weather in an old pair of yellow running shorts and a camouflage tank top."
Daniels encourages other struggling shops to sell any spare articles of clothing they can scrounge together. He is convinced these students will buy anything secondhand, regardless of how ridiculous they appear.
Tags :
combat zone
funny
Holiday
lol
ugly sweaters