Tennessee band Apache Relay brings Americana to Washington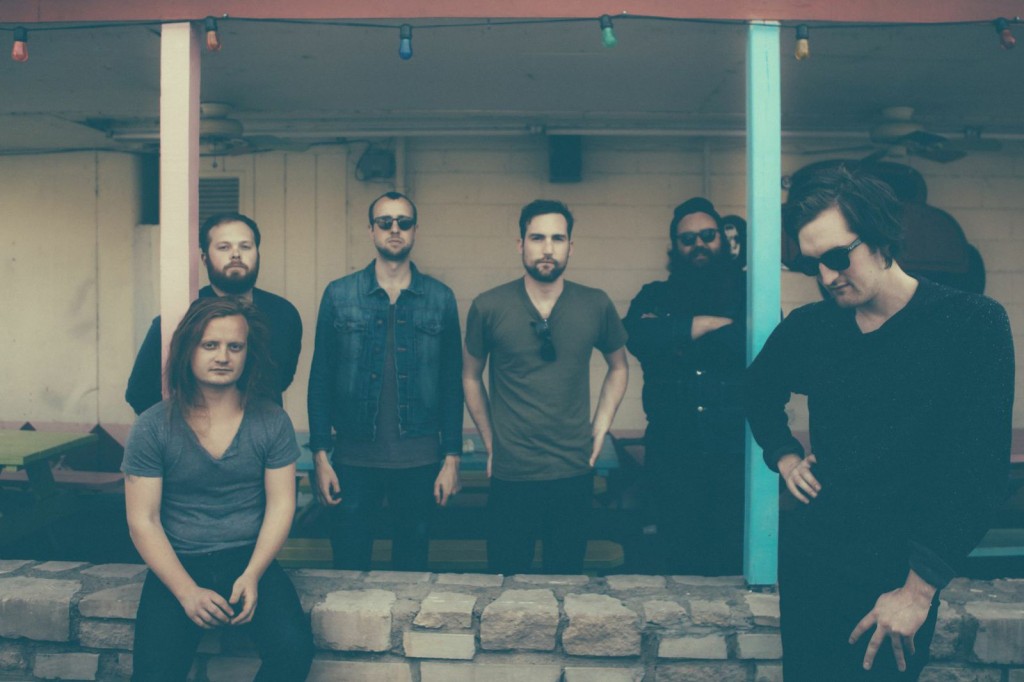 If you haven't already heard, Tennessee has a new queen, and her name is Katie. At least, that's what The Apache Relay sings in the title song off their newest album Katie Queen of Tennessee, which debuted April 22 of this year. And that's only one of the great songs they'll perform during their upcoming tour.
Katie opens with a solo violin, which leads into a fusion of pop, rock, and indie rock elements. It is a layered song that both complements and defies the band's original folk and "rootsy" sound.
Due to songs like "Terrible Feeling," which possesses almost Buddy Holly-esque guitar chords, Apache Relay's unique sound has earned them coverage by NPR, Esquire and other big names like Rolling Stone.
Formed "by chance" out of a college dorm at Belmont University in Nashville, the band includes members Michael Ford Jr., Mike Harris, Brett Moore, Kellen Wenrich, Ben Ford, and Stephen Smith.
Michael Ford, the lead vocalist, grew up in Mandeville, La. Though he met Harris during his freshman year at Belmont, the men did not combine musical forces until two and half years after they met. Ben Ford, then a solo act, ultimately joined with The Apache Relay, which at the time was comprised of Harris, Wenrich and Moore.
"I thought it would be cool to combine my songs with their bluegrass and Americana instrumentation," Michael Ford said.
Thus, The Apache Relay's road to success truly began, with Michael Ford's brother and Smith also eventually joining the band.
Though the band is based in Nashville, their new album was recorded in Van Nuys, a neighborhood  in Los Angeles's San Fernando Valley. And over the span of three months, often working six days a week from 10 a.m. to 7 p.m., Katie Queen of Tennessee was created.
They have opened for Grammy award-winning groups like Mumford and Sons and have performed at festivals across the country, including the Newport Folk Festival, Firefly Music Festival, Voodoo Music Experience, Bristol Rhythm and Gentlemen of the Road.
Music has, in one way or another, been a part of each of member's life since childhood.
"I know pretty much all of us grew up playing music in our respective hometowns," Michael Ford said. "Me and my brother have been playing in a band since we were eleven and Kellen has been playing the fiddle since he was four […] so for all of us it's been a part of our childhood."
Each member's experiences with music have brought different influences to the band.
"It's different for all of us," Michael Ford said. "I know me and my brother growing up were heavily into rock and roll and towards high school we got more into punk rock."
It is, perhaps, this unique combination of musical upbringings that has influenced their newest album, which is somewhat of a departure from the band's past sound.
"We wanted to avoid trends as much as possible," Michael Ford said. "We just wanted it to exist and have it have kind of a classic feel."
And while they have found success, they have not lost sight of their core goals as a band.
"Our goal is just to keep growing, to keep people coming to shows," Michael Ford said. "To keep people excited and interested and to be able to control the art while doing that."
Looking forward, one of the venues Michael Ford is most excited to one day play is the Great American Music Hall in San Francisco.
"It seems like one of those venues where the stars can kind of align,"  he said.
The Apache Relay toured Washington earlier this month and is currently continuing their nation-wide tour.
Tags :
The Apache Relay
university of puget sound