Search for Director of Intercultural Engagement begins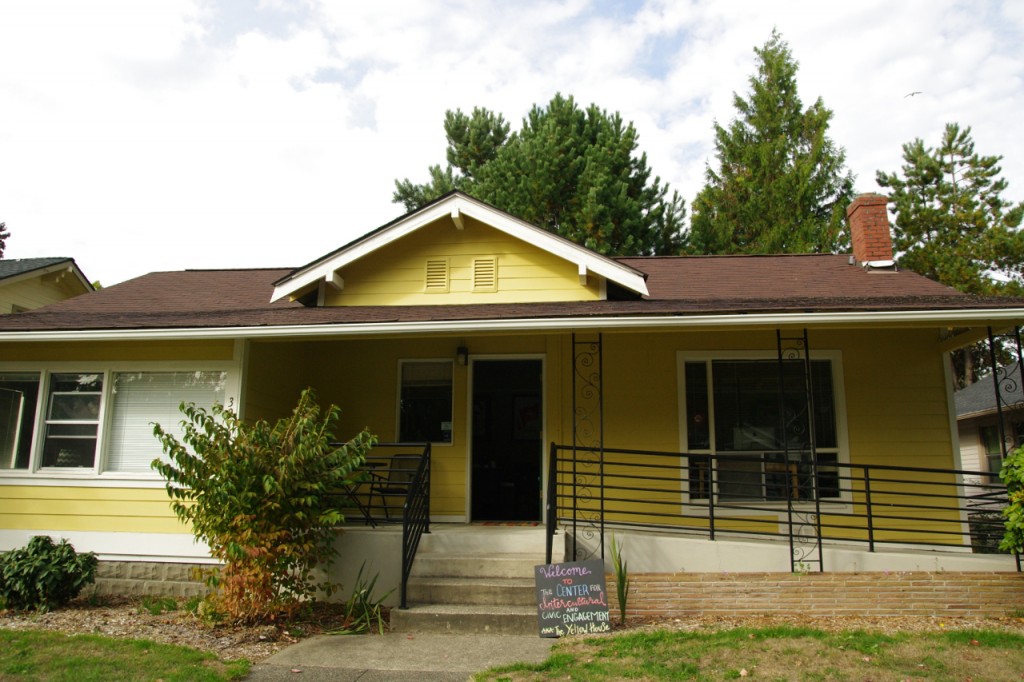 In the coming year, the University will not only be looking for a new President, but also a new Director for Intercultural Engagement.
Czarina Ramsay, the now former Director for Intercultural Engagement, has left her position at the University. The school posted a position description and vacancy announcement on the website Higher Ed Jobs along with other outlets on Sept. 22. The last official day of Ramsay's service as the Director for Intercultural Engagement was that same day.
Ramsay, an alumna of Puget Sound, has inspired many with her devoted service to students and commitment to assisting marginalized groups on campus.
The job description released by the University for Director for Intercultural Engagement states that "[This job entails providing] leadership for the support of diverse, historically marginalized and minoritized student communities (specific to race, ethnicity, first generation and socioeconomic status, gender and gender identity, sexual orientation) and allied students and organizations."
The position involves being a member of the Bias-Hate Education Response Team (BHERT), a member of the Transgender Awareness Working Group, a Title IX investigator, a Harassment Reporting Officer (HRO) and a Conduct Hearing Officer.
Candidates would also be expected to provide administrative support for culturally based award scholarships (LGBT Leadership Scholarship, One More Scholars, and the LUCE Scholarship).
Director of Counseling, Health and Wellness Services (CHWS) Donn Marshall will be chairing a search committee that will seek a replacement candidate. Director for Spiritual Life and Civic Engagement David Wright will handle the duties of the vacant position in the coming months, along with Assistant Director for Spiritual Life and Civic Engagement Skylar Bihl.
Dean of Students Mike Segawa will select the candidate from those recommended by the search committee. Segawa has hopes that this candidate will be able to fill the big shoes that Ramsay has left after serving in the position for five years.
Segawa shared some of his own thoughts about what the candidate would bring to the job and what he would like to see in a finalist.
"A good finalist is going to be someone, first of all, who has a really deep knowledge and understanding of issues of multiculturalism. Two is that they're going to connect extremely well with our students," Segawa said.
He stressed the importance of filling the position and building on the work that has already been completed. He also noted the positive relationships that Ramsay developed during her service at the University.
"It's a critically important position to us. We are at a great place. We are at a much stronger place institutionally than we were five years ago as far as what was then called multicultural student services," Segawa said. "Czarina has been able to develop great relationships with our students. Our student diversity groups are in a very good place. The relationship with faculty and staff is terrifically strong."
When asked about whether the University considered attempting to keep Ramsay on by putting forth a better offer than the one she was given from Seattle U, where Ramsay will be working, Segawa chose to avoid specifics regarding the hiring practices of individuals employed by the University.
"Also though, there comes a point in time in many people's careers where what they're ready for, and what they need professionally may not be here as great as the job is, as wonderful as this community is," Segawa said.
The process going forward is one that Segawa says he looks forward to making transparent and accessible for all students as the committee begins to select candidates.
Tags :
CICE
civic engagement
Czarina Ramsay
Director of Intercultural Engagement
Hiring
new
university of puget sound