Sam Pepper videos are offensive and degrading to women: YouTube videos showing women being groped is harassment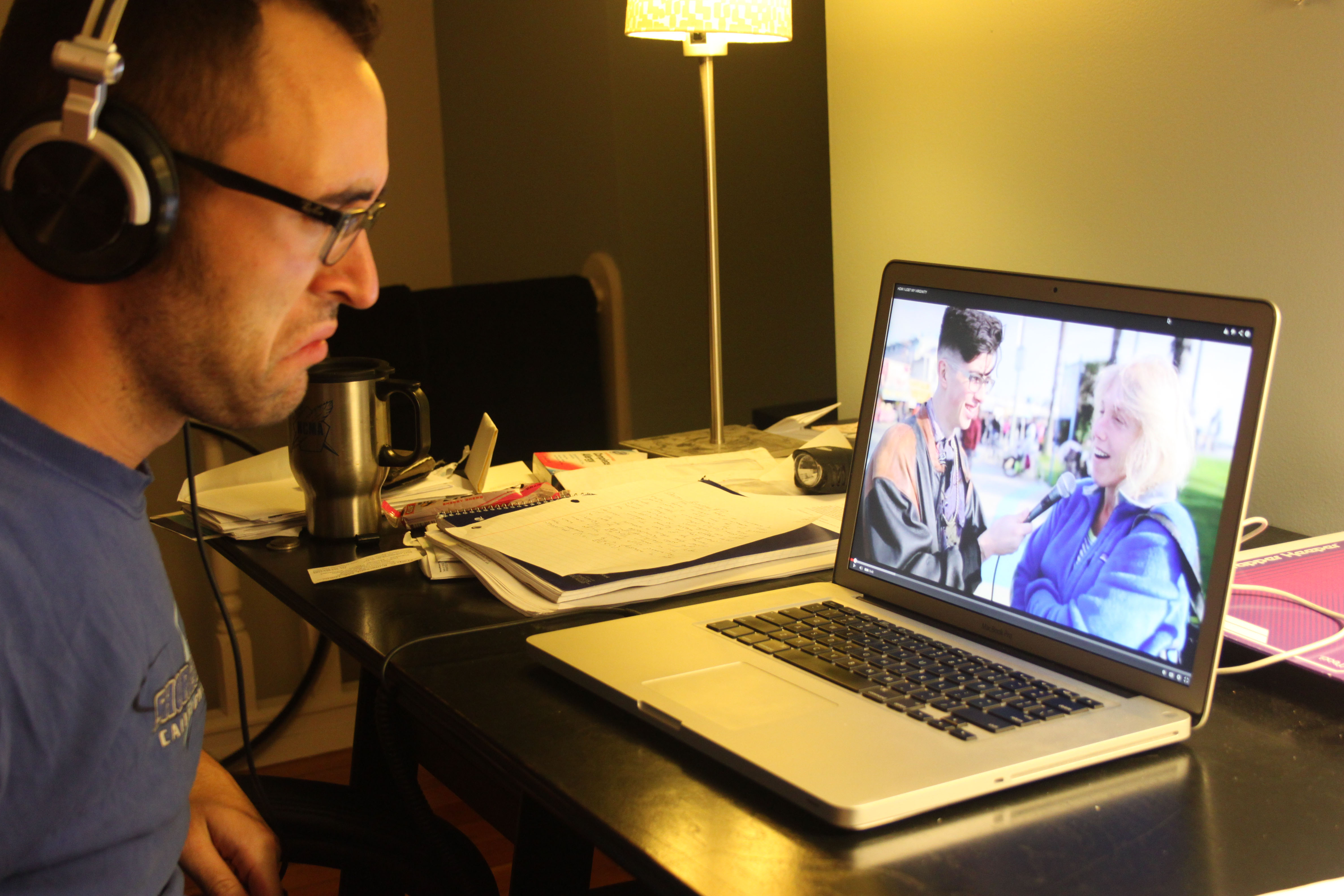 On Tuesday, Sept. 21, the YouTube sensation Sam Pepper uploaded a new "prank" video, titled "Fake Hand Ass Pinch Prank," to his popular channel, "Sam." The minutes of footage depict Pepper using a fake arm casually perched in his sweatshirt pocket as a distraction, asking girls for directions then inappropriately touching them while they talk.
In the past, Pepper, a former "Big Brother" contestant, created other questionable videos on his YouTube channel, which contain blatant mistreatment and assault of women.
The 25-year-old Internet superstar has posted videos that display him lassoing unsuspecting women in the street and handcuffing himself to girls, refusing to release them until they give him a kiss, both pranks performed against each woman's will.
In the clips, at least the ones that are kept for use in the videos, the featured girls are obviously confused and uncomfortable, yet the YouTube stars who film them are obviously using their fame as leverage over fans. In fact, Pepper currently has more than 2.3 million followers, and his most popular video has garnered more than 5 million views.
However, the cameras and entourage are simply props that facilitate the malicious intent of denying women's consent to be touched and violating their rights to feel safe in their day-to-day life.
Pepper claims he had permission from all women to go through with his prank, but based on their reactions in the videos, this assertion most likely means that he eventually received the approval for their faces to be shown on YouTube—a vast difference.
After receiving more than 1.3 million views in one day, the video did not go unnoticed. Those who were outraged took to Twitter, Facebook and other social media outlets to spread the word, and the hashtag #ReportSamPepper trended.
Despite the fact that many people are stepping forward to voice their concerns and ask him to accept the responsibility of his actions, Pepper made the claim that he was attempting to make a social statement about sexism and abuse. His claim is that by groping women in the street, he was attempting to gain more YouTube views to raise awareness about how sexual abuse that is directed not towards women, but men, is often unaddressed by society.
Whether or not that was his true intention, the way Pepper went about filming and violating the unsuspecting women was unquestionably wrong, likely illegal and cannot be promoted by the online community.  Eventually, allegations of other sexual assault, including statutory rape, began to flood in against Pepper. Ultimately, YouTube decided to take down his video for violating their Terms of Service.
While there was a significant backlash against Pepper's videos, not everyone felt the need to oppose the self-proclaimed comedian, and some people—even our own students— even opted to defend him.
"This is just another issue that radical feminists are blowing out of proportion," an anonymous first year at the University said. "It's just not that big of a deal."
However, many Internet users and students do not agree. In fact, an open letter created by Laci Green, which urged Pepper and others to stop making these offensive videos, got over 100,000 signatures from Tumblr and YouTube users showing their support.
Many people wish to believe these videos are harmless, but this type of misogynistic behavior promotes copycat "pranking" behavior throughout the YouTube community as well as legitimizing it in the real world.
Other users, especially younger ones, may view his actions as a sort of technique to become famous online. These beliefs prompt those who idolize Pepper to record similar videos, and a number of such videos have cropped up on YouTube, featuring men walking around naked to make people uncomfortable and conducting interviews with women and randomly kissing them in the middle of a sentence.
Pepper is not the only YouTube star to face sexual assault allegations this year. Alex Day, Tom Milsom, Jason Viohni and Ed Blann are just a handful of the many other viral sensations charged with abuse.
The online community has provided new and ever-increasing faction of relatable and self-made celebrities, the likes of which have never been seen before our generation.
However, having a superstar status online does not give a person the right to harass or assault others; it is an abuse of trust and shouldn't be supported by their followers, web surfers or YouTube itself.
In order to stop harassment such as these from being condoned and continued, people should stop giving the accused channels more followers, views or likes and YouTube should not allow them to continue to use the platform to increase their fame.
Tags :
feminism
harassment
sam pepper
sexual assault
youtube