Tennis team finishes off their spring season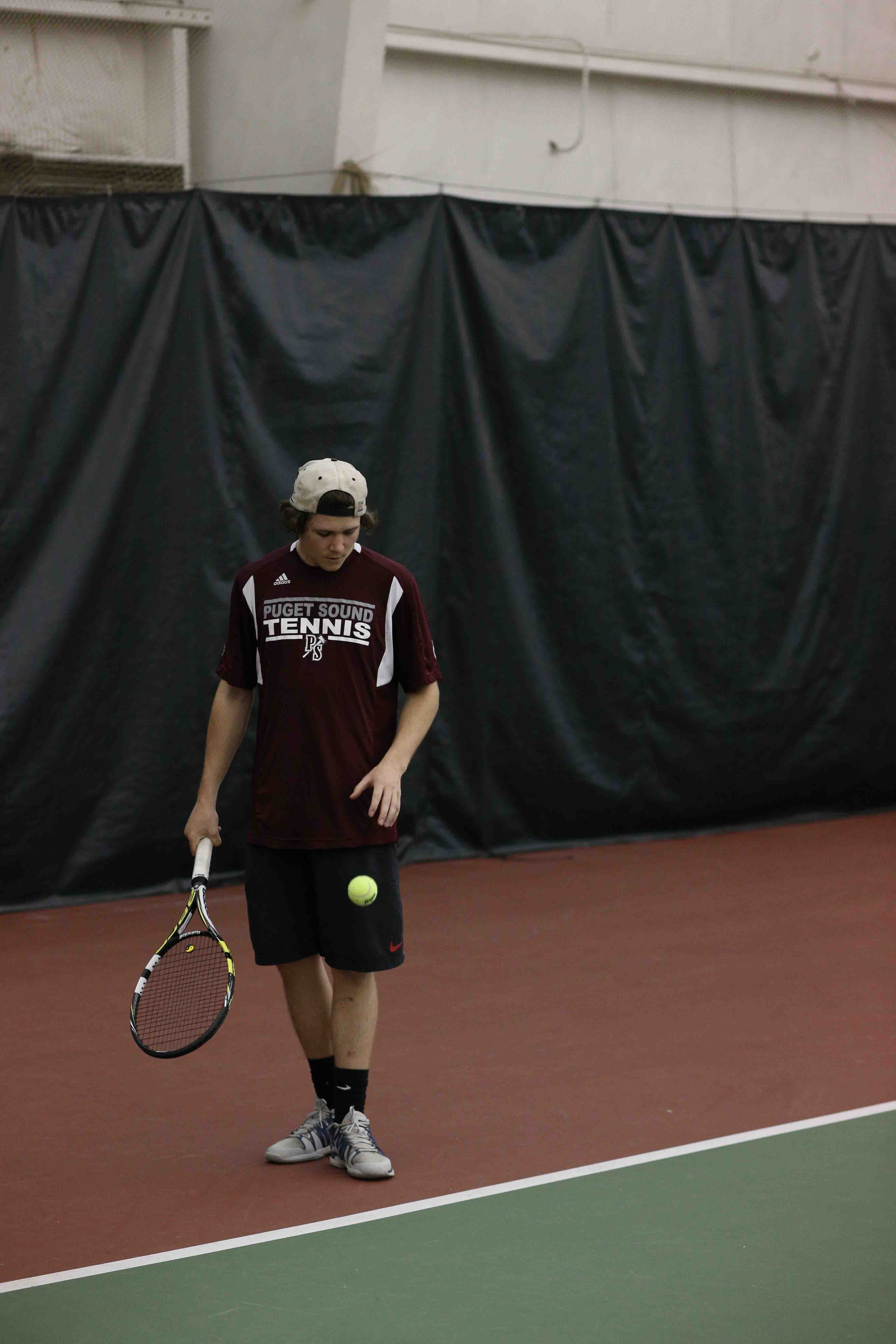 Though the Men's tennis team has had a tough time this 2014 spring season, they continue to keep their determination and confidence as they look ahead to next year's season.
In the month of April, men's tennis has had five matches thus far, competing against other challenging teams in the Northwest Conference.
Commencing this month with a 6-3 win against Linfield at the school's home court, the Logger men prevailed, winning their third match of the season. The Loggers won two of the three doubles matches as partners Daniel Deuel (Oakland, Calif.) and Colton Wright (Corvallis, Ore.) and partners Myles Rivera-Flam (Sacramento, Calif.) and Abe Noyes (Southwest Harbor, Maine) dominated by a 8-6 margin.
Singles competitor Jake Peterson (Bellevue, Wash.) won both his matches with final scores of both 6-1 at Linfield. John Stevens (Portland, Ore.) also contributed to the team's success, as he beat his opponent in the singles matches, adding the sixth point to the Logger's score.
Following their day of accomplishment and triumph at Linfield, the Logger men began to face challenges, and, sadly, lost their successful momentum.
Playing Pacific Lutheran University at their campus on Apr. 11, the Loggers took a downturn, unfortunately falling 7-2 to the neighboring Lutes.
Seniors Chas Stewart (Pittsburgh, Pa.) and John Stevens won their single matches of the dual. Steward then held a personal record for his last season of 4-2. Stevens tallied his fifth individual win of the season.
The doubles teams played tough matches, and, though they put up a strong fight, fell to PLU's pairs.
Next the Loggers played the Lewis and Clark College Pioneers on Apr. 12 for their first of three consecutive home games to finish out the 2014 spring season.
Starting strong and with vigor, the Logger men fought until the end, though the Pioneers are strong and extremely competitive.
Though the Loggers played with great hope and effort, they fell to the neighboring college 9-0.
Freshman Rivera-Flam, though he ultimately lost his match, played with determination in hopes of breaking the losing streak. Rivera-Flam won the middle of the three sets he played against Pioneer Morgan Joyce. In the third set, though, Joyce overtook Rivera-Flam and won the match.
In their second of three stretches of home matches, the Loggers hosted Pacific University on Apr. 18, wrapping up the season.
Rivera-Flan again came to a head with yet another conference competitor. After each winning six games in the first set, both Rivera-Flan and his Boxer competitor forced a set tiebreaker. After a grueling match, Rivera-Flan fell to the guest, coming just short of victory.
Additionally, senior Stewart put up a mighty fight, winning six total games before falling to his Bulldog competitor. Stewart holds the number two singles position. Noyes also won fives games before being overtaken and taking the fourth singles position.
In the final match of the season, the Puget Sound tennis team hosted George Fox on Senior Day.
Commencing with doubles play, the Loggers put forth their best form in a strong attempt to beat the Bruin visitors. Winning six games, duo Steward and Rivera-Flam won six games in their match against the Bruins. Deuel and Wright, another duo set at number 3 also attempted to beat out the visitors. Unfortunately, both partner duos fell 8-6.
Once again, in his singles play, Rivera-Flam forced a third set tiebreaker with the Bruins competitor prevailing a second time over Puget Sound men's player.
Also forcing a tiebreaker, Junior Noyes fell 7-6 in his set against Bruin Nick Grafton.
Playing their final games of their Puget Sound tennis careers, seniors Steward and Stevens, ranked number two and five respectively, finished with the most singles victories on the squad overall despite their losses to the Bruins in this match.
Closing their season with a 3-13 record and a 2-10 Northwest Conference play record, the Logger men's tennis team battled until the last rally of the final match.
Tags :
Athletics
end of season
logger
mens
Tennis
women's