Collage and Jacobsen foster connections in community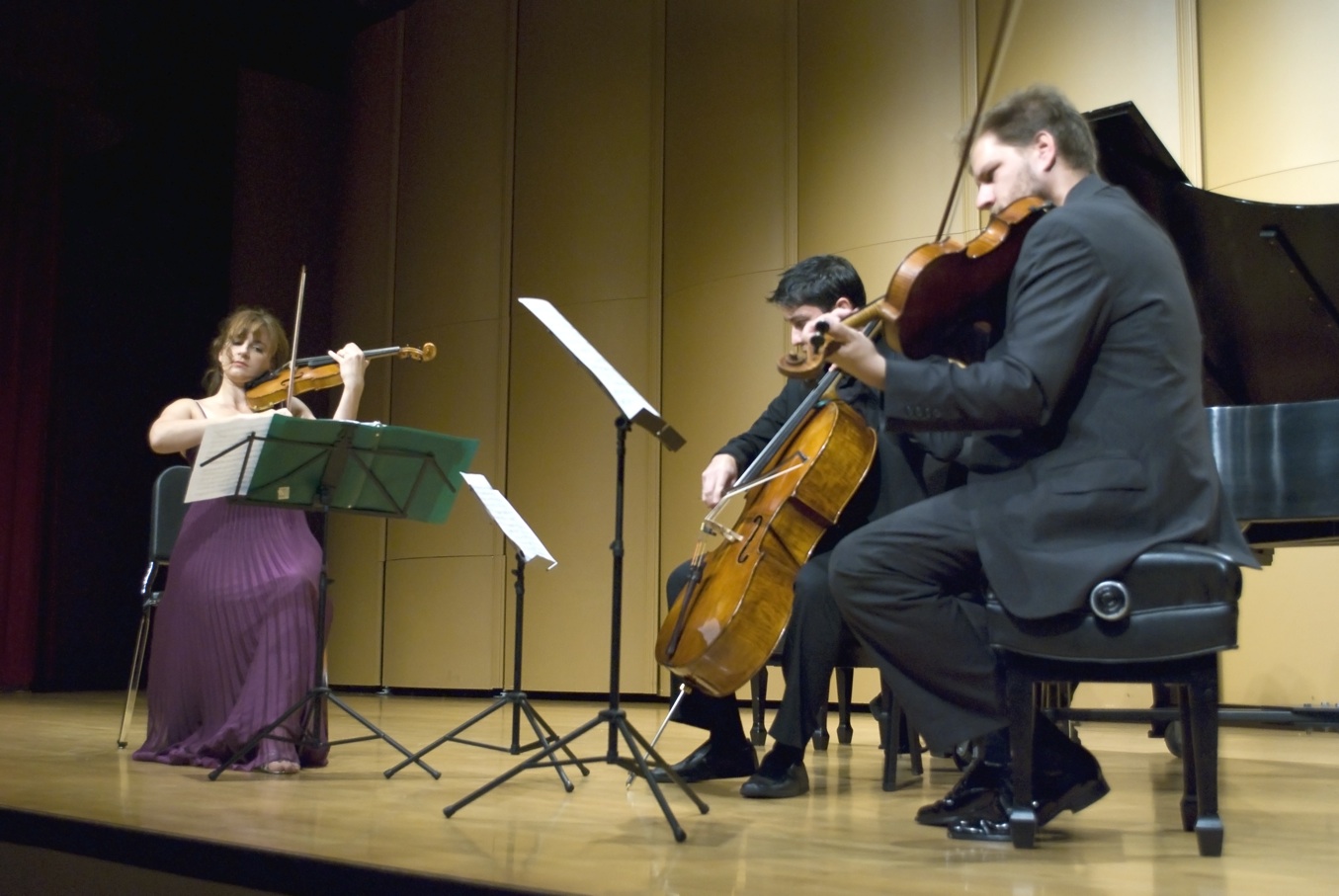 The Jacobsen series, which takes place on Fridays throughout the fall and spring semesters, regularly hosts guest and community musicians as well as faculty musicians. Once a year, however, School of Music students get a chance in the spotlight.
Collage is a student showcase that takes place in the fall of each year. Student musicians get to perform a wide variety of pieces solo, in ensembles and with their professors in the context of the well-known Jacobsen series, which is open to the public.
Bronwyn Hagerty, a sophomore and a cellist, performed in an ensemble that played a piece called "Pecos Bill," written by faculty pianist Duane Hulbert with text by Judy Hulbert.
"As a performer in Collage, it's a fantastic experience getting to perform alongside our professors, an opportunity that doesn't often present itself," Hagerty said.
The program featured a diverse collection of composers, from Bach, Beethoven and Bizet to Gershwin, Sondheim and Hoagy Carmichael. The wind ensemble even performed a piece by popular Icelandic indie singer Bjork. Senior Grace Youn—who has earned recent YouTube fame with a cover of Katy Perry's "The One That Got Away" that was featured in Katy Perry: Part of Me—performed a mash-up of her own arrangement. The concert also saw a wide variety of instrumentations including a jazz combo, a woodwind choir, a flute trio and vocal and string ensembles. In addition, a huge number of students performed in the wind ensemble and string orchestra.
According to junior Andrew Friedman, a junior, students who play in ensembles or solo are selected by faculty.
"It's a particularly special gig as a musician because you don't simply volunteer to be in it," Friedman said. Friedman performed a piece by Yuriy Leonovich on clarinet.
Collage is a particularly unusual experience for audiences because of the format as well as the sheer number of performances. Because each act is so much shorter than in a typical orchestral concert, musicians used all available space in Schneebeck Concert Hall to keep the show going without breaks between pieces. Performances also took advantages of multimedia elements.
"This year's show added a new kick with its lighting and video," Friedman said. "It's a concert experience unlike anything else because it totally deviates from the typical concert format."
The Jacobsen series itself is an integral part of a well-rounded music student's education.
"Both Collage and the Jacobsen series in general are great because they remind us that our professors are more than just teachers," Hagerty said. "Getting to watch and hear them perform is a highly valuable experience that has proved—to myself, at least—to be very inspiring."
Concerts feature staff musicians and often highlight unusual or rarely performed pieces. This year has already seen a concert entirely featuring the music of William Walton, a twentieth-century English film score and orchestral composer.
Yet to come are programs that will contain piano duets, piano trios, string quartets, twentieth-century music, French music and spiritual music.
"The Jacobson concerts are a great way to spend a Friday night regardless of your major because, hey, it's a free show, and the music is superb!" Friedman said.
Jacobsen concerts take place on certain Friday evenings at 7:30 p.m. in Schneebeck Concert Hall.
PHOTO COURTESY / JACK GILBERT
Tags :
collage
concerts
jacobsen series
music
Puget Sound