Student Association for Reproductive Rights offers free HIV testing on campus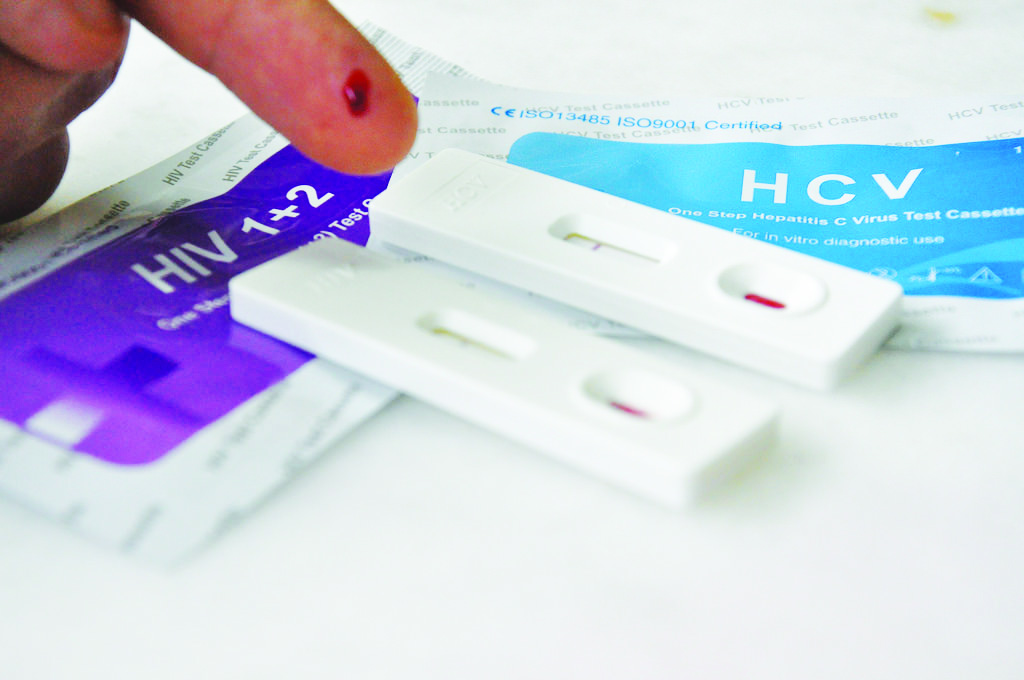 Pictured: An HIV test — photo courtesy of Flickr
In an effort to normalize and simplify Sexually Transmitted Infection (STI) testing, the Student Association for Reproductive Rights (SAFRR) hosted a free HIV testing event on Friday, Nov. 30, the day before World AIDS Day.
Held in the Student Diversity Center and in conjunction with the local Pierce County AIDS Foundation (PCAF), this event presented Puget Sound students with a unique opportunity to access this crucial service.
As HIV testing is often costly or not easily accessible, SAFRR and PCAF teamed up not only to promote its importance but to lessen some of the burden that it can be for those seeking it. While Puget Sound students do have immediate access to HIV testing through Counseling, Health & Wellness Services (CHWS), this service still comes with a price, much like other health clinics that offer it.
With this knowledge, SAFRR President junior Abigail Rawson and other club leaders worked closely with representatives from PCAF to grant students this rare, free opportunity
"STI testing and treatment is extremely important for a college campus to be healthy and thrive," Rawson said. "STIs are up among young people in recent years, so SAFRR wants to undo stigma and provide the opportunity for tests that aren't cost-prohibitive. CHWS has … been very vocal in their support for our event, for which I am very grateful."
As Rawson pointed out, STI rates among youth are on the rise, especially regarding new cases of HIV. According to the Center for Disease Control's website, 21 percent of all new diagnoses of HIV in 2016 were made up of people aged 13 to 24.
In response to this, there are websites that now allow students to locate testing centers near them so that they can access testing for free or for a lowered cost. These services are helpful, but still require students to put in additional work finding the facility and actually getting themselves there.
Factors like these were primary motivators for SAFRR in organizing this event. Because of their efforts, Puget Sound students seeking HIV testing did not have to worry about some of the added stressors that other students often face.
This opportunity is only a small portion of what the club offers, however. Aside from this specific event, SAFRR, formerly known as Voices for Planned Parenthood (VOX), is committed to educating Puget Sound students on matters regarding reproductive rights.
"We work on issues of reproductive healthcare, sex positivity, voter engagement and sex education from an intersectional perspective," Rawson said.
Similarly, as stated on the organization's website: "PCAF, through education and service, prevents HIV infection, assists persons affected by HIV/AIDS, addresses related health problems, and combats associated stigma and discrimination."
In this way, SAFRR and PCAF joined with a very similar message of relieving students of the stress and anxiety that can be associated with a topic such as HIV testing.
"I hope it will provide students with a sense of safety and community, to know that there is nothing shameful about testing themselves and knowing their status," Rawson said. "I hope it will also provide them with information and a potentially new resource here in Tacoma."
Although this is currently a one-time event, Rawson and SAFRR hope to make it a recurring opportunity for students to further the ease and accessibility of HIV testing.
Tags :
hiv
Student Association for Reproductive Rights
testing