Fall break is here and Puget Sound Outdoors is here to help: Rent equipment or join a trip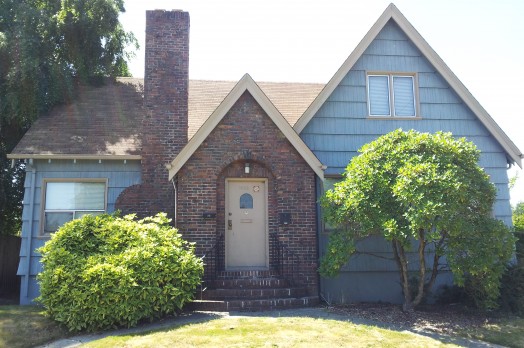 1408 N. Alder (around the corner from Security Services) is the location for of the Expeditionary and the home of all the Puget Sound Outdoors programs. This is the place to visit for all of your outdoor gear rentals and more. — photo courtesy of University of Puget Sound
Feeling cooped up now that the rain is finally here? Unsure of what you want to do during Fall Break? Fret no more, because the Expeditionary is here to help you.
Here on the Puget Sound campus we are granted access to many amazing services. One service that you should try to take advantage of is the trip and equipment rental center at the Expeditionary, more affectionately known as the Expy.
The Expy is a Puget Sound Outdoors Program run through Student Activities. It is located at 1408 N. Alder St. It can be described as the home for rentals and the hub to sign up for outdoor trips. Inside the Expy there are student staff members to help you with whatever you may need for a trip, and they will even help you pick a trip designed around your interests.
Just ask any person working the front desk at the Expy, and they can supply you with anything from a camp stove and sleeping mat, to a set of cross country skis.
"The Pacific Northwest throws a lot of seasons at you, and we are here to get you whatever you need to enjoy the area," first-year student and Expy employee Jake Burnham said.
This coming Fall Break you may be interested in exploring the landscape with the extra free time you'll have. Swing by the Expy and get signed up with a group, and if a group doesn't suit you, they will get you situated with a private trip. This is an amazing resource Puget Sound offers that students would be remiss not to utilize.
Upcoming Fall Break trips:
October 13-15: Backpacking in Goat Rocks Wilderness
Join Addy and Sarah on a three-day, two-night backpacking trip through the Goat Rocks Wilderness for beginning through intermediate hikers.
Cost: $57
October 13-16: Climbing at Smith Rocks 
Join Ella and Kumar on a long weekend of climbing in the Oregon high desert. This is for beginning through intermediate climbers; 5.9-5.10 indoor climbing level recommended.
Cost: $99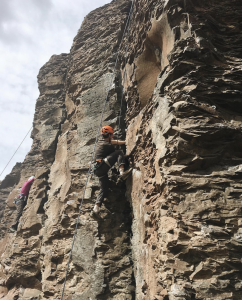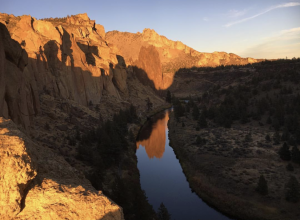 October 13-15: Backpacking by Mt. St. Helens
Anna and Jordan will lead you on the backpacking trip of a lifetime along sweeping valleys and around a majestic ridge for your break from the rat race. For intermediate hikers.
Cost: $61
Tags :
fall break
trip