Professor spotlight: Andreas Udbye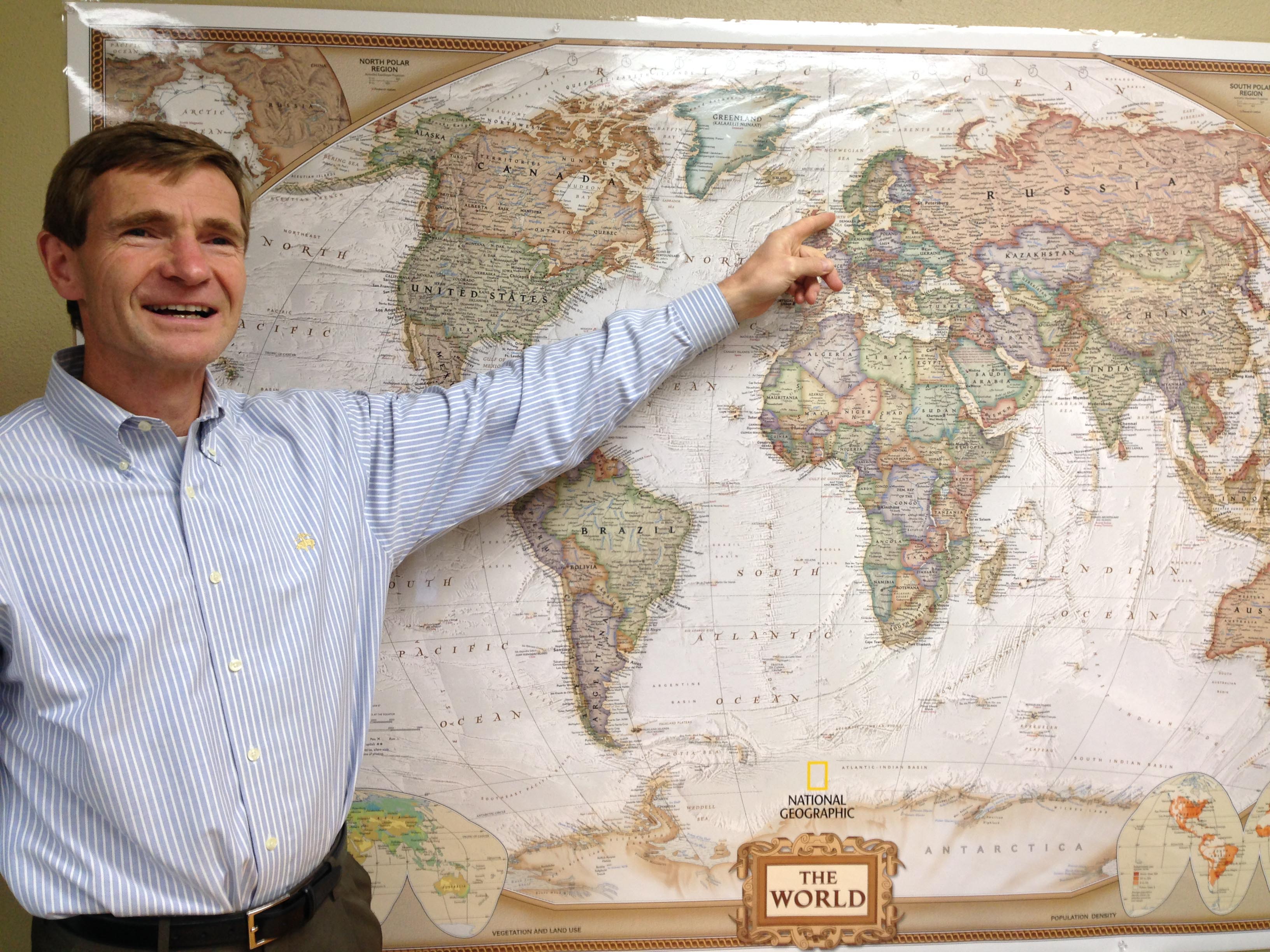 The newest addition to the Business School, Andreas Udbye, comes to Puget Sound from Trondheim, Norway. Udbye's focus is on international trade and he is currently defending his PhD dissertation on supply chain risk management in India.
At Puget Sound he is teaching Business in an International Context and a senior seminar on Global Risk Management.
Though Udbye hails from Norway he is no stranger to the American academic system.
"I knew I wanted to go to the States for a year at least to sort of experience it as a student," he said. He received a scholarship to attend school for one year in the States and was matched up with Pacific Lutheran University, a school not too far from Puget Sound.
While spending one year at PLU Udbye enjoyed the Pacific Northwest and met his future wife Kari Udbye.
"[It} was an easy decision to stay," he said.  After finishing his Bachelors degree in Economics and Marketing, Udbye and his wife moved back and forth between Norway and Washington for some years until he enrolled in the University of Washington's MBA program.
From there Udbye went on to work in international trade and then went on to direct the World Trade Center Tacoma for 7 years. After being a member of the work force for some time, he had decided to get more involved in the educational sector.
Udbye says his experience at Puget Sound has been "very positive" and that he has, "always been fascinated by this business school."
He commented that students [at Puget Sound] are very academically diverse and that the strength of a liberal arts education for International Business studnts is that ""it integrates so well with other disciplines like the Languages or Asian Studies."
With an international background in both his studies and work, Udbye has travelled all over the world. His work with the World Trade Center Tacoma led him to many countries in Asia including China, Hong Kong, Singawpore, and, most notably, India, the focus of Udbyes PhD dissertation.
When asked about his interest in India he says "it is a fascinating place" and that "the smells, the sights, the sounds, all the impressions are very intense."
He has also travelled all over the world in his personal time.  When asked where he thought every American should visit, he said India.
"If you can stand the noise, chaos, and dirt and comments you will see some pretty amazing things there," he said.
Udbye also offers another suggestion for those not ready to venture to India just yet. "From a comfort stand point, if you want totally risk free hassle free travel go to Ireland," he said.
His advice for all college students is to "try different things" and "definitely travel."
He notes that in their college years students are "setting important habits in terms of physical exercise and eating habits."  He also realizes that there is "always that challenge between doing too much or specializing and missing some thing" and his advice is always "do more than too little."
Tags :
Andreas Udbye
business
professor