PacRim abroad program to undergo changes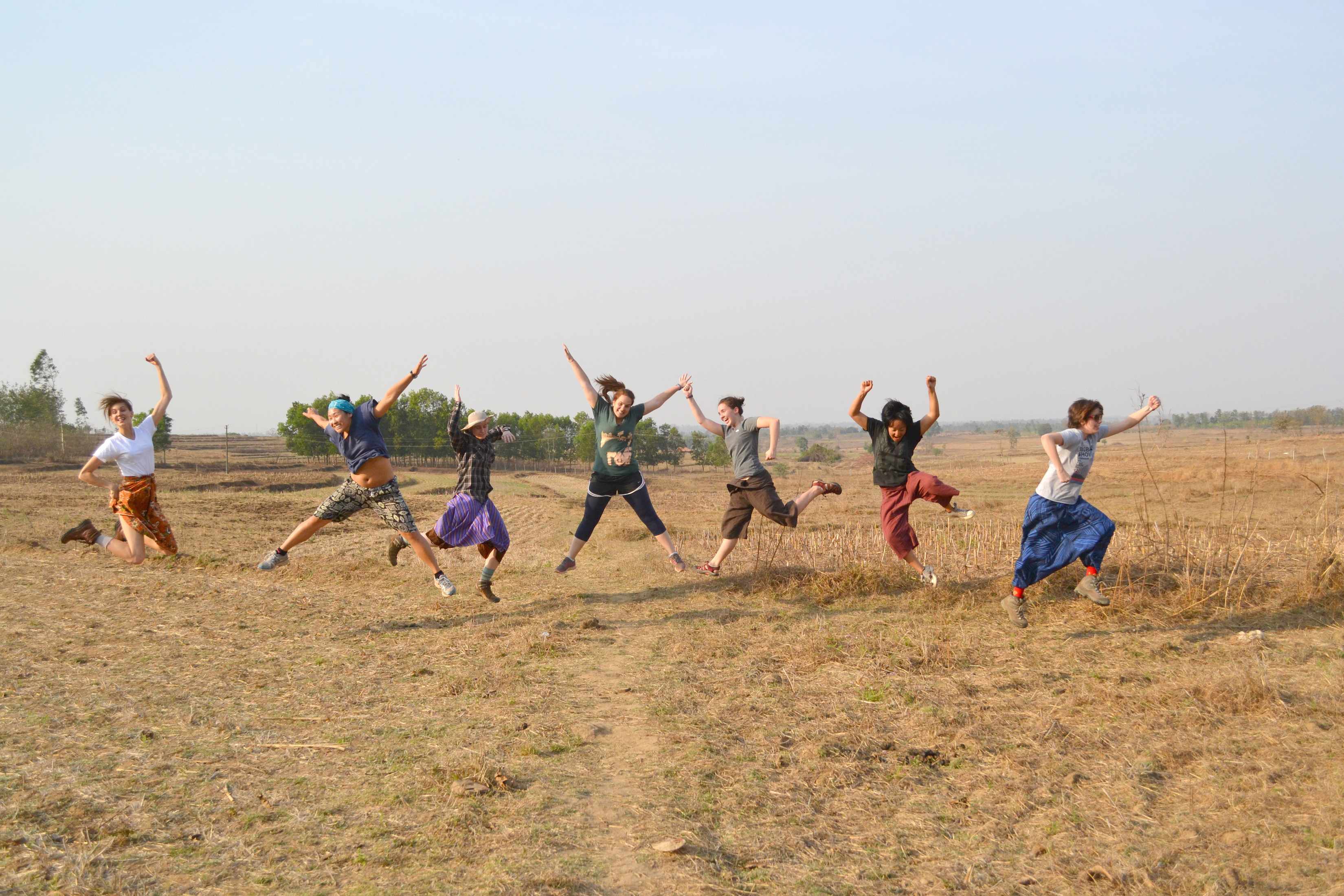 This spring, a small group of Puget Sound students received possibly one of the most exciting pieces of news in their lives: They had been accepted into the Pacific Rim/Asia Study-Travel Program (PRAST or PacRim for short).
Unique to Puget Sound, PacRim is a kind of study-abroad-on-steroids in which students travel for a year to eight different Asian countries and take intensive one-month courses in each location.
The program, which has taken place every three years since its inception in 1970, is undergoing some major changes, which will take effect in the next travel year, 2014-2015.
Since 1997, Elisabeth Benard has been a one-woman show as far as running the program goes. For nearly 15 years, she both helped organize the logistics of the trip and brought students through Asia both physically and intellectually, teaching courses along the way.
In 2011, Benard announced that she will be retiring, and the University in conjunction with the Asian Studies department has decided to make some changes as the program transitions.
Benard and her husband, Nima Dorjee, previously accompanied students on the trip for the entire year, but next time they will only lead the program for a semester.
"We both have enjoyed this amazing opportunity, but now we feel that it is time for other faculty members to have this opportunity," Benard said.
Professor Gareth Barken will lead the second semester, and he sees the change in the program as an opportunity to utilize the varied knowledge and interests of faculty in the Asian Studies program.
"We've noticed that a lot of the courses that students really enjoy while they're doing the program are courses that are taught by Puget Sound faculty in their area of expertise or interest," Barken said.
In the past, most of the classes taken by the students on the trip were locally taught, with a couple of Puget Sound faculty members leading courses in their own areas of expertise. The plan in the future is to have the program rotate leadership positions as well as bring in Puget Sound faculty members to teach month-long courses.
Benard hopes that this system will "broaden the incorporation of professors' involvement and provide the students with more continuity with courses on campus and in Asia."
For example, Barken is an "Indionesianist," so it is likely that the group will be traveling to Indonesia, though plans haven't been solidified yet.
A new stateside staff position will also be created for the 2014-2015 trip. This new administrative director will handle much of the trip's logistical planning.
Barken said that this position was necessary because not many people could do what Benard has done in shouldering the weight of most of the program single-handedly.
Barken and Benard hope that these changes will improve an already incredible program, which aims to "promote the liberal educational mission of the University of Puget Sound, to extend curricular opportunities for significant encounters with Asian life and thought, and to advance the co-curricular objectives of the University."
Benard said that PacRim is a valuable program because in addition to learning about Asian cultures, "everyone also discovers more about themselves.
"After a few months on the road, students become resilient, flexible and more attentive. After completing PacRim, PacRimmers are proud to say, 'We can handle anything.' And they can."
Tags :
Elisabeth Benard
Gareth Barkin
Pacific Rim Asia Study-Travel Program
PacRim
Study Abroad