Men's tennis finishes season with two losses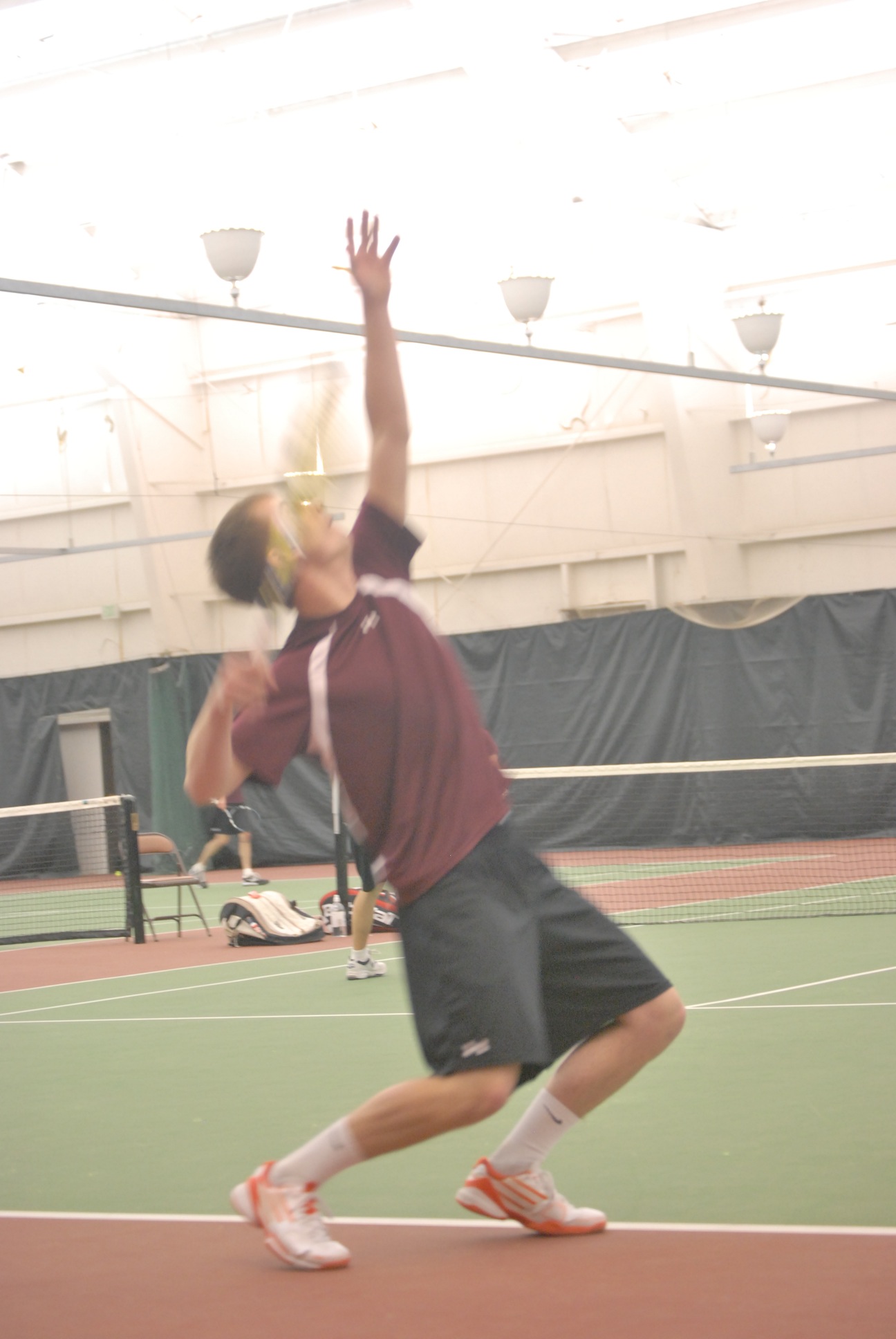 The Puget Sound men's tennis team finished their season on a down note, losing both of their final two matches by a score of 9-0.
The team opened their weekend by falling 9-0 to Whitworth on Saturday, April 13.  Although sophomore Abe Noyes (Southwest Harbor, Maine) forced a third set for the Loggers (2-13, 1-10 NWC) he was unable to win the point in the deciding set.
Noyes' first set was lost 6-4, but he bounced back for a 6-3 win in the second set.  In the third set, Whitworth's Dustin McConnell  held on to a 6-1 win for the 6-4, 3-6, 6-1 victory at the No. 5 singles.  The Loggers dropped the other singles matches in straight sets.
After putting forth a hard fight, freshman Daniel Deuel (Oakland, Calif.) and sophomore Jake Peterson (Bellevue, Wash.) fell to Whitworth's Matt Goebel and Drew Adams at No. 2.  Sophomore Graham Baker (Denver, Colo.) and senior Mike Cutter (Colorado Springs, Colo.) fell 8-3 in the No. 1 match.
Unfortunately, the match against Whitman on Sunday, April 14 went more or less the same way. Both senior Michael Cutter (Colorado Springs, Colo.) and sophomore Graham Baker (Denver, Colo.) battled hard, forcing tiebreaker sets in their singles matches. Ultimately, however, both were defeated, Cutter by a score of 7-6 , 1-7, 6-2, and Baker by a final of 7-6, 4-7, 6-2.
The Loggers fared little better in doubles play, as the team lost all three matches that they particpated in.  Overall, it amounted to the team's second straight 9-0 defeat.
It was not a banner season for Loggers men's tennis, as the team won only two of its sixteen matches. However, the Loggers still have room to grow, as they will only be losing two seniors. With some luck and hard work, the Loggers could use this season as a learning experience and play better next year.
PHOTO COURTESY/MATTHEW DAVIS
Tags :
Men's tennis