A spring to remember for Logger athletics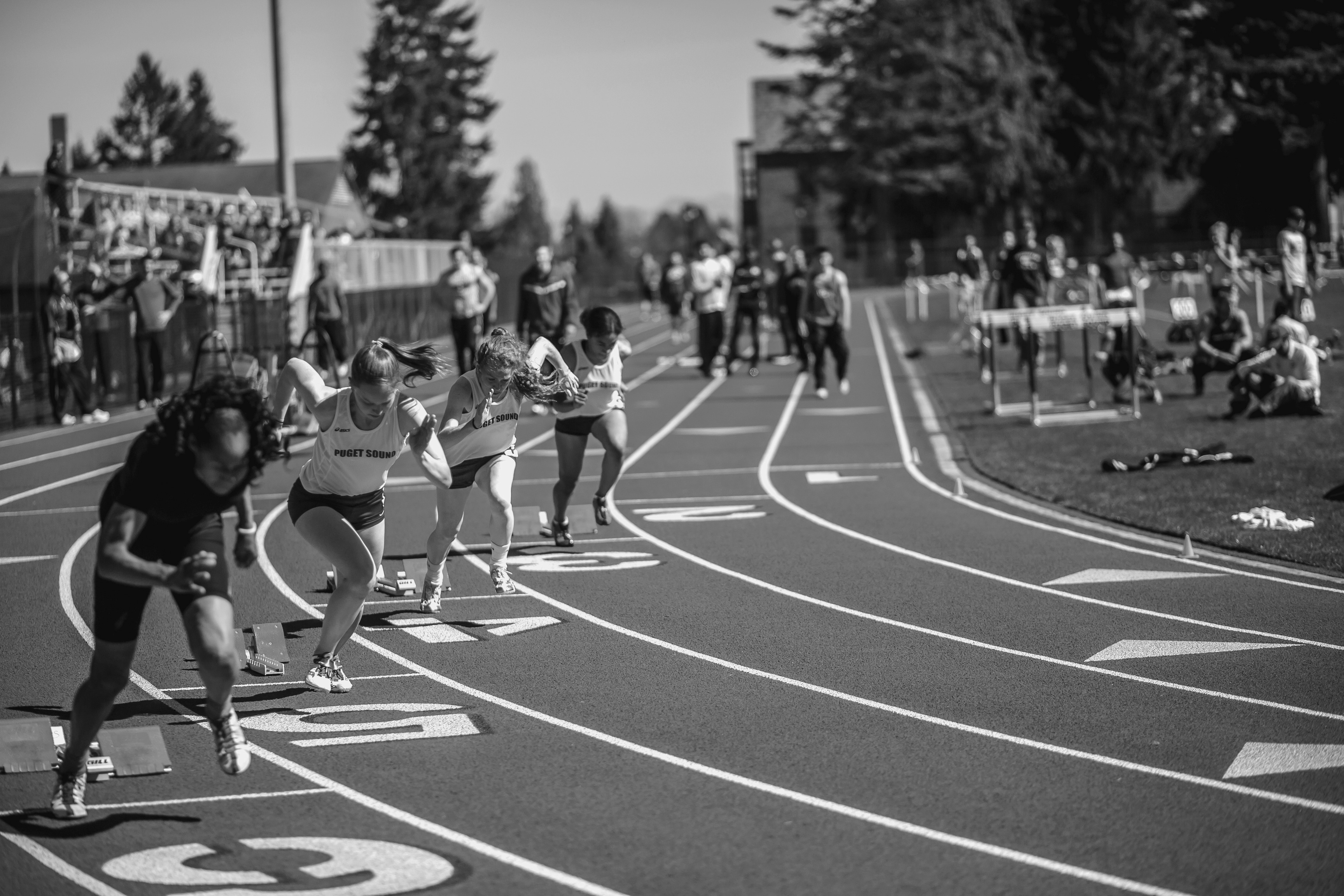 As the semester comes to a close, it seems appropriate to take a look back at the many accomplishments of our Logger athletes during the spring 2013 season.
Notably, Logger athletics reached and proceeded to surpass their goal for 125 cumulative wins for the 2012-2013 school year. This achievement was the centerpiece of the Drive for 125 campaign in honor of Puget Sound's 125th anniversary.
In case you missed out on the action, here are brief summaries of the highlights of the Logger athletic program for the spring 2013 season, arranged by sport.
Logger softball finished with a record of 2-26 NWC, 2-37 overall, and their hard work paid off with a pair of wins over Willamette toward the end of the season.
Puget Sound softball may have struggled to bring home the wins this season, but with a young and talented team led by head coach Kellyn Tate­­—a new addition to the softball program—the team will look to return next season stronger than ever.
The baseball program has had a solid season and is currently in 6th place in the NWC with a record of 11-13 NWC, 16-22 overall. Back in February, senior pitcher Matt Robinson (Lafayette, Calif.) earned NWC pitcher of the week honors for his outstanding performance on the mound this season.
A notable moment for the team came in March, when the Loggers upset the top-ranked NWC team of Linfield (20-3 NWC, 31-5 overall) thanks to sophomore Connor Savage's (Bothell, Wash.) first career home run, a grand slam that led to a 9-7 victory for Puget Sound.
The young and talented Logger baseball team will finish off their season this weekend on their home turf, taking on Whitman and Pacific in the final two games of regular season play.
Logger golf finished up their season with the NWC Championship Tournament last weekend in Woodburn, Ore. Women's golf finished eighth with a total team score after two rounds of 837 (par +261), though freshman Halle Peterson (Boulder, Colo.) fought hard to reduce her score by 12 strokes in the second round to finish 24th with a total score of 182 (+38).
On the men's side, junior Derek Wilson (Bellevue, Wash.) and sophomore Adam Bean (Portland, Ore.) led the Loggers to a third-place finish. In the process, they both secured All-NWC First Team Honors.
The Loggers clinched third with a score of 604 (+28) after two rounds, and Bean came in third individually with a score of 144 and even at par, while Wilson tied for fourth with a score of 148 (+4).
Puget Sound crew has been nothing short of excellent this season. Beginning with the Loggers' sweep of both men's and women's overall point standings and both varsity eight races at the Governor's Cup on March 16 to open the season, Puget Sound crew has been on a roll ever since.
Notably, the wins by both the men's and women's varsity boats at the Meyer-Lamberth Regatta on April 13 were the 124th and 125th wins for Logger athletics in the Drive for 125. The crew season is far from over, however, as a trip to the NCAA Championships could be a strong possibility.
In one of the toughest conferences in the country, men's tennis competed well this season but finished with a record of 1-11 NWC, 2-14 overall. Their lone conference victory came in a solid 6-3 win over Linfield, while their second victory of the season came with a dominating 9-0 win over non-conference opponent Western New England.
Senior Michael Cutter (Colorado Springs, Colo.) earned All-NWC Second Team Honors for his performance this season, in which he mostly played in the No. 1 singles and doubles spots.
Women's tennis continued to improve upon last year's success, finishing the spring 2013 season with a record of 7-5 NWC, 13-5 overall to tie with Whitworth and Linfield for third in the conference. The highlight of the season came when the Loggers, who moved up to ninth in the ITA West Region, compiled a 10-match winning streak during the course of the season, competing without a loss for over a month.
The streak was finally broken in the final weekend of competition, in which the Loggers suffered tough losses to Whitworth and nationally-ranked Whitman.
The track and field program has consistently performed well throughout the course of the season going into the NWC Championship on April 26-27. On April 15-16, the Loggers shone at the NWC Multi-Events meet in Parkland, Wash.
Notably, junior Joe Cerne (Enumclaw, Wash.), last week's Logger Athlete of the Week, captured the Northwest Conference decathlon title for the second year in a row with an epic come-from-behind effort to win four of the last five events to clinch the top spot with 6,312 points.
At the Northwest Conference Championships, wins and honors abounded for Logger track and field athletes.
Day one of the event featured four all-star performances by sophomore distance runner Josh Seekatz (Philomath, Ore.), senior distance runner Matt Klein (Portland, Ore.), junior distance runner Kathryn Flyte (West Linn, Ore.), and Cerne. Flyte earned all-NWC honors for her third-place finish in the 10k with a time of 38:23.40, her personal best, while Cerne got all-NWC honors for his third-place finish in the pole vault competition, vaulting 4.58 meters, a little over 15 feet.
Klein, the defending champion of the event, earned all-NWC honors for his second-place finish in the 10k with a time of 32:07.56, while Seekatz's second-place finish in the steeplechase with a time of 9:41.08 garnered him all-NWC honors as well.
Junior sprinter Alicia Burns (Spokane Valley, Wash.), sophomore hurdler Karina Harper (Portland, Ore.), freshman sprinter Allanah Whitehall (Seattle, Wash.), and junior sprinter Meg Gilbertson (Clackamas, Ore.) also performed well enough to make it into the finals on day two.
On day two of the NWC Championships, Burns earned all-NWC honors with a third-place finish in the 800-meter run event, finishing with a time of 2:19.50.
Klein also secured all-NWC honors again for his third-place finish in the 5k with a time of 15:33.99. While the season is essentially over for most of the track athletes, Cerne may have a chance at a NCAA bid for the decathlon event, an event in which he holds the fourth-highest score in Division III.
Tags :
baseball
Men's golf
Men's tennis
Puget Sound Crew
Softball
Track and Field
Women's Golf
Women's tennis