Loggers blanked by Pios, rally versus Bearcats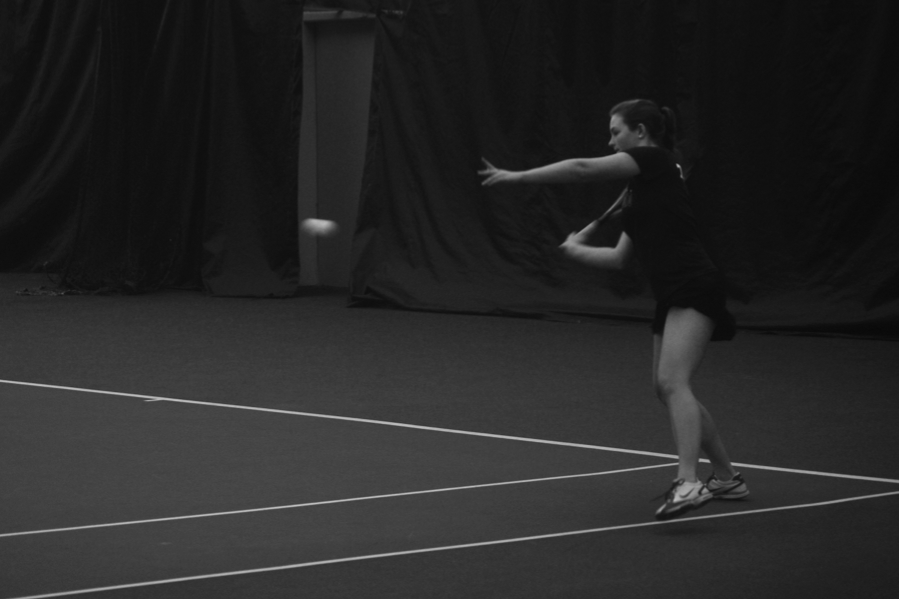 It was a weekend of highs and lows for the Loggers' women's tennis team, as they fell to Lewis and Clark on Friday, March 8 but were able to rally the next day, earning a victory over Willamette.
The match against Lewis & Clark was a frustrating one, as the Loggers fell behind in the doubles matches and could not recover, getting swept in the process.
Of the three matches, the most competitive was the third, in which sophomores Malia Ford (Makawao, Hawaii) and Allison Embernate (Kihei, Hawaii) battled but were ultimately defeated 8-4.
The Loggers did not fare much better once the singles portion of the match began. All of the individual matches went in the Pioneers' favor, and none of them required a tiebreaker set.
According to Logger Athletics, junior Logan Thompson lost her first singles match of the season, as she dropped the third match 7-5, 6-4. Overall, the Loggers lost to Lewis and Clark 9-0, making it the first time this season that the Loggers have not won a single match.
Fortunately, the Puget Sound women's tennis team got back on track with a 6-3 defeat over Willamette this past Saturday, March 9.  The Loggers (4-3, 4-3 NWC) took an early lead during the doubles matches and continued to impress during singles to end the match with a 6-3 victory.
The first point for the Loggers was earned by Ford and Embernate with an 8-3 win over Bearcats Mandy Carlson and Yasmine Genena in the number three doubles.
The number one doubles match ended in a Logger loss but junior Logan Thompson (Decorah, Iowa) and junior Marissa Friedman (Novato, Calif.) gained the Logger advantage with an 8-6 win at number two doubles.
During the singles matches, the teams exchanged wins.  Although Willamette collected points for the board, their earned point in the number one match against senior Maddie Thiesse (Chanhassen, Minn.) would be their last as the Loggers took the advantage in the remaining singles matches.
Sophomore Josie Dow (Seattle, Wash.)  won 6-4 over Bearcat Mandy Carlson in the number five match.  Thompson and Friedman both won in three sets to clinch the win for the Loggers. Thompson defeated Stephanie Matsuura at number three 3-6, 6-4, 6-1 and Friedman took the win with 1-6, 6-3, 7-6 (7-5) in the number four match.
The Loggers will host a double header today, March 15, beginning with a Northwest Conference match against Linfield at 4 p.m. followed by a nonconference match against College of Idaho.
PHOTOS COURTESY / MATTHEW DAVIS
Tags :
Women's tennis