Timeflies tour arrived in Pacific Northwest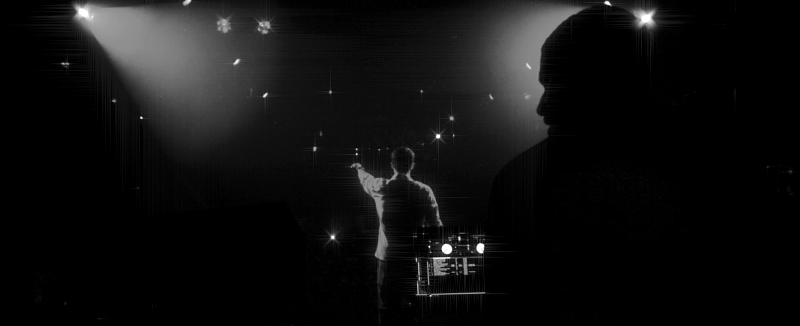 The dynamic duo Cal and Rez, famously known as Timeflies, brought their Boston beats to the small venue El Corazon for an amazing weekday concert on Thursday, Oct. 25.
Traveling across the country to over 35 cities for their One Night Tour, Timeflies has finally made it to Washington where they spent their one night in Seattle sharing their music with the masses.
Bringing a combination of pop, electro, dubstep and rap, the two got the crowded room loud and energized with songs from their album The Scotch Tape and their mix tape Under the Influence.
Flashing lights and a great mix that incorporated "Gangnam Style" signaled the arrival of the much anticipated duo. Screams and base sounds reverberated through the room as the volume increased with every minute.
Blue and purple lighting combined with a shrouded haze set the party mood for the opening song "Lose My Mind." With hands in the air and voices shouting the lyrics, the crowd was quickly and fully immersed into the Timeflies mindset.
Fans sang and danced enthusiastically (despite having little to no space to move) to Rez's creative transition remixes, which included a few throwback songs from the Backstreet Boys era, Lupe Fiasco and Flo Rida.
The audience thoroughly appreciated Cal's well defined face as one Timeflies' fanatic threw an article of clothing onto the stage. All throughout the concert girls were seen lunging toward the stage to be one of the lucky few, for Cal to look into their eyes and serenade. Whenever his hand was beyond the stage borderlines, fans rabidly grabbed what they could, disregarding anyone in their way.
The crowd also aided one teen in the back of the room with crutches in a chance to shake Cal's hand via crowd surfing.
Timeflies incorporated a lot of their Timeflies Tuesday's songs into their concert. The duo posts a video every Tuesday for their fans with covers and remixes of popular songs like "Glad You Came," "We Found Love" and "Call Me Maybe."
All of these hits are mixed with Cal's freestyle and Rez's incredible DJing abilities to form a Timeflies Tuesday song.
Both members of the band had wonderful stage presence with a passion for music that matched their talent.
To say that their music impacts their listeners is an understatement, as you watch the majority of people mouthing the lyrics to every song on their album. Fans were left wanting more as the two left the stage. An uproar of applause and chants for one more song convinced them to do an encore.
Greeting the crowd with an acoustic mix of Taylor Swift, fans ecstatically sang both choruses of "Both of Us" and "We Are Never Ever Getting Back Together" to make an amazing mashup. Performing their creative freestyle song played once upon a Timeflies Tuesday, the nostalgic chimes of "Under the Sea" filled the venue.
"Under The Sea' is my favorite Timeflies Tuesday song because of Cal's ability to take an old, well-known song and change it to make it different to express his own style," Tara Ito, who was introduced to Timeflies by a friend, said. His unique talents in freestyle rapping are what made her such an avid listener.
The fans unwillingly left the concert, hungry for more Timeflies music. They did, however, spare no expense in purchasing keepsakes from the concert, with people seen carrying out handfuls of Timeflies merchandise that included bandanas, bracelets, tour shirts and neon tanks.
If you missed out on their concert or decided you want to give these musicians a listen, be sure to tune in every Tuesday for a new release on YouTube.
PHOTO COURTESY / TIMEFLIESMUSIC.COM
Tags :
Concert
one night tour
timeflies