Joshua Bell contributes personal flare to classical music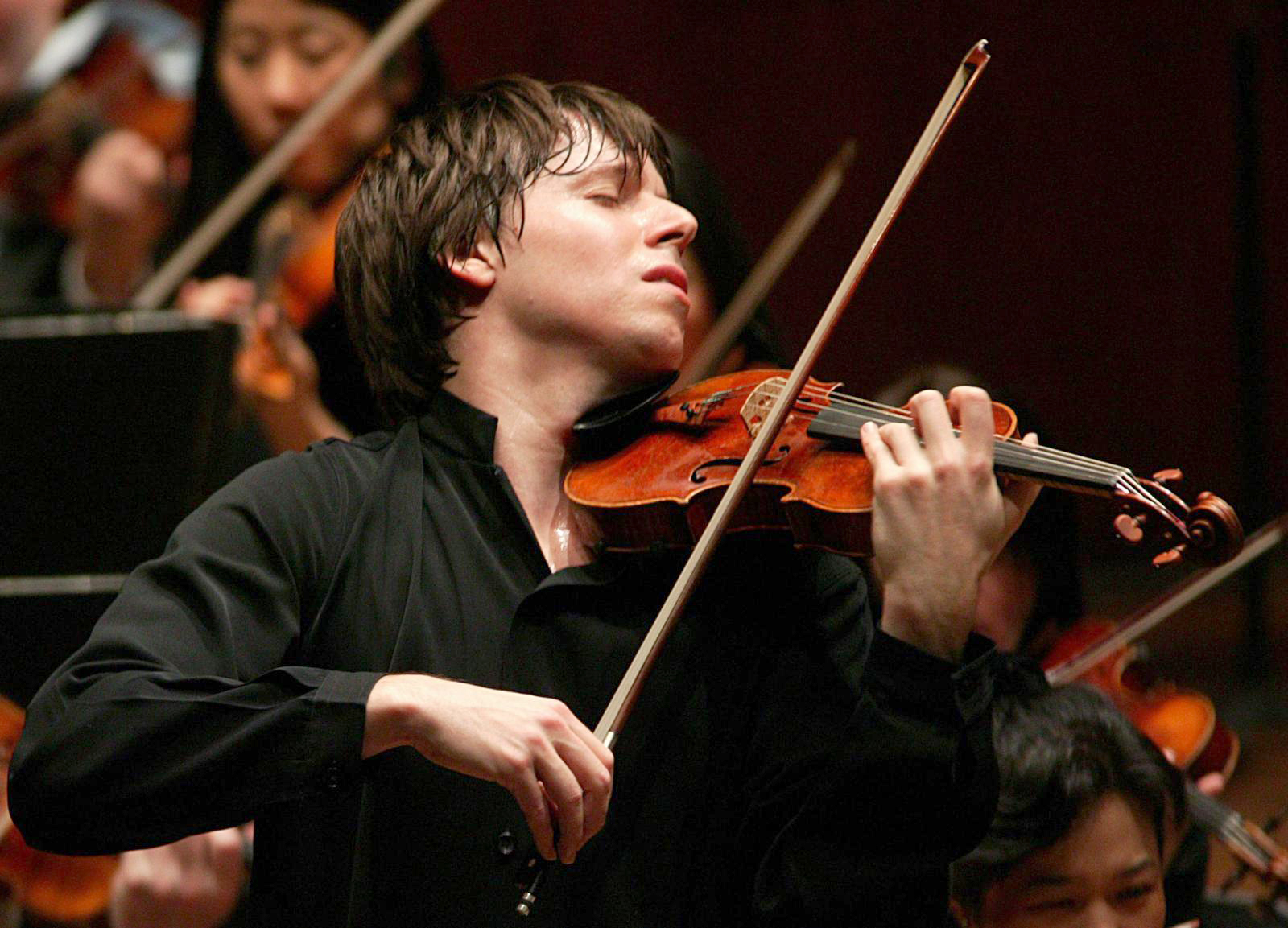 Many may cock their heads in confusion when I mention the name Joshua Bell.
Many may be more confused as to why I was so eager to watch him and the Seattle Symphony perform last weekend at Seattle's Benaroya Hall.
As electronic genres such as dubstep become increasingly popular, classical music seems even dustier in comparison, with its ruffled blouses, stern faces and intense seriousness.
Bell, however, is far from dusty, and this concert was far from boring.
Bell is a virtuoso violinist. At 44 years old, he has been playing his instrument for 40 years, beginning when his mother saw him plucking rubber bands stretched across dresser drawers and picking out the music she was playing on the piano. Needless to say, he has always had a great talent for music.
But what makes him noteworthy compared to the other instrumental virtuosos of our time, such as Yo-Yo Ma and Itzhak Perlman?
Perhaps it is because he was a soloist for the Philadelphia Orchestra at age 14, or because only one year later, he played with the St. Louis Symphony in Carnegie Hall.
Perhaps he interests us more because he is an American, an Indiana native, emerging from that U.S. state rather than somewhere like Paris or London.
After I heard him play the Serenade after Plato's "Symposium," a five-movement half-hour concerto by Leonard Bernstein, I stood up as soon as the last note ended and applauded enthusiastically with the other well-dressed older ladies and gentlemen around me.
With every note, Bell contorts himself in on his instrument, his hand flying up and down the neck to match the hair flying around his head.
When the music slowed, so did he, letting every note sink in. It was a sight to see and a wonder to listen to, even more so with the unexpected treat of ending his performance with a rendition of "New York, New York" from the 1944 musical On the Town.
Bell is perhaps best known for his involvement in an experiment by The Washington Post, in which he played for 45 minutes, dressed as an average citizen, in the Metro subway station L'Enfant Plaza in Washington D.C.
As one may expect, the station was busy and bustling with people, and so it may surprise some of you to know that only seven of 1,097 people passing Bell in those 45 minutes stopped to listen to him play.
That night, he performed the same piece at a concert much like the one I attended, and earned considerably more attention and money.
Bell has also played outside of the classical music genre. In 2009, he released the album At Home with Friends, which consists of performances with a variety of musical artists, such as Regina Spektor, Kristin Chenoweth (Glinda in Wicked, as the musical-savvy may know her), Sting, Chris Botti, Josh Groban and Marvin Hamlisch.
Bell also contributed to the soundtrack for the movie Angels & Demons—the sequel to The Da Vinci Code—as well as the films Flowers of War, Defiance, Iris, Ladies in Lavender and The Red Violin, in which he played the solo violin part.
Bell has done a great deal of work in his career as a violinist. He has played at the White House and was awarded the Avery Fisher Prize, an award given to outstanding American classical musicians.
He has also been an instructor and professor at the Royal Academy of Music in London, the Academy of St. Martin in the Fields, MIT and Indiana University.
Not to mention that the British composer Nicholas Maw dedicated a violin concerto to him, which he performed himself, winning a Grammy Award for the performance.
I invite you to do a bit of research and listen to this talented violinist play. You might find yourself listening to him play Chopin or Schubert or Mozart one day, and thoroughly enjoying it.
Information on Joshua Bell's tour, music and experiments can be found at: www.joshuabell.com.
PHOTO COURTESY / WWW.JOSHUABELL.COM
Tags :
classical music
joshua bell
Seattle