LA-based Dot Hacker releases eponymous debut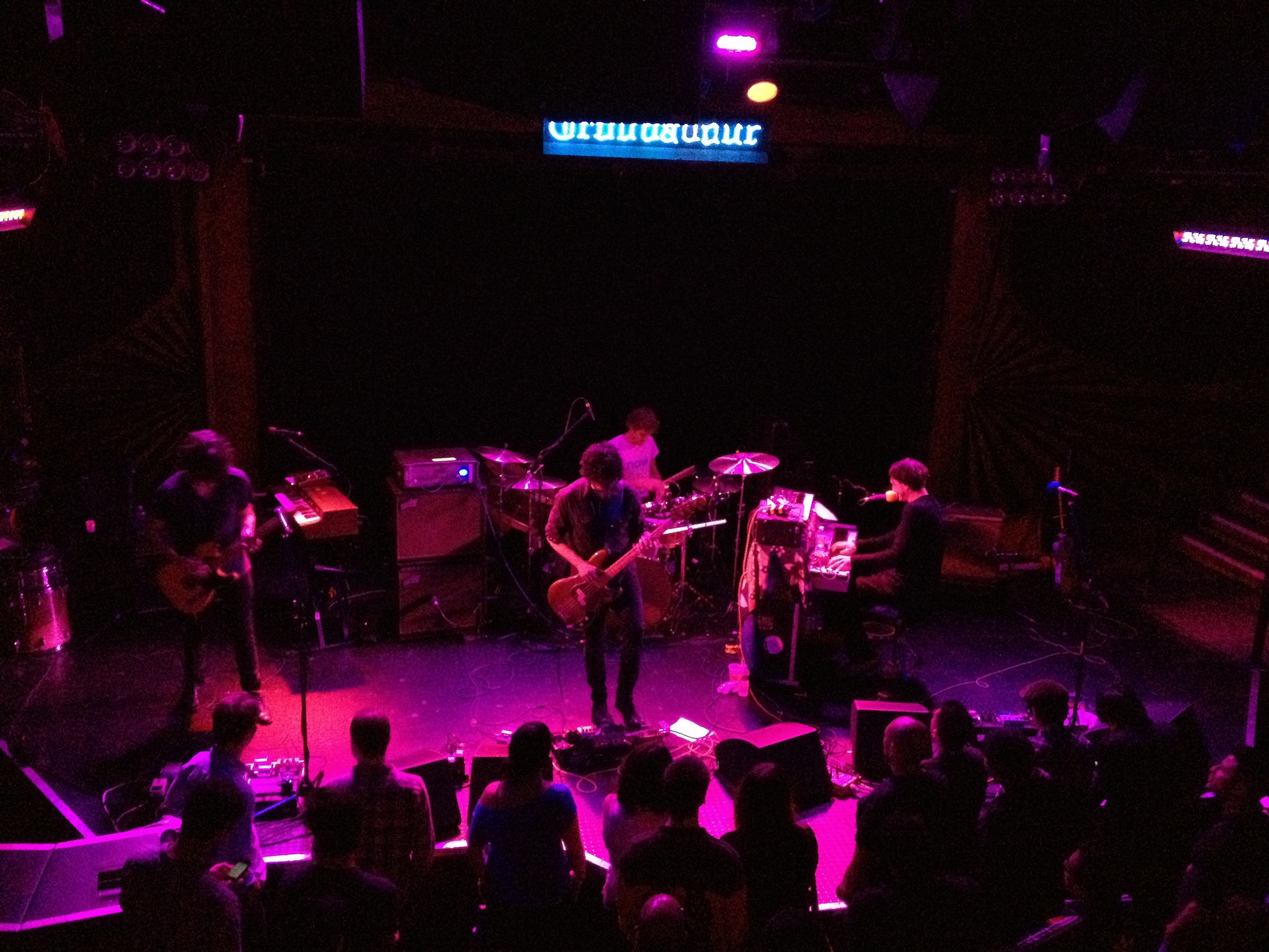 On Feb. 20, 2012 the Los Angeles-based Dot Hacker released their eponymous debut EP. The EP collects three of four previously issued songs and includes a new track called "Rewire".
Dot Hacker was founded in 2008 and is a supergroup of sorts. Fronted by Josh Klinghoffer, who is notable for being the Red Hot Chili Pepper's current guitarist and replacement for John Frusciante, every member of the band has participated in at least two well-known acts. Klinghoffer has performed with Frusciante as Ataxia and as a collaborator; Jonathan Hischke played bass with Hella, Broken Bells, and Omar Rodriguez-Lopez; Clint Walsh (guitar) and Eric Gardner (drums) both toured as a part of Gnarls Barkley and The Motels.
Musically the band is hard to describe: Klinghoffer's shrill, fragile voice is reminiscent of Elliott Smith's spiderlike vocals and the band has an experimental edge that feels a bit like the more straightforward moments on The Mars Volta's De-Loused In The Comatorium. Frusciante's influence on Klinghoffer's songwriting is apparent, but with Dot Hacker Josh manages to fashion a unique future-punk sound that is entirely his own.
Because of the Red Hot Chili Pepper's touring and recording schedule Dot Hacker was put on hold for almost two years. A few early gigs and rehearsals aside, the band didn't really take shape until the end of 2011 when they regrouped and recorded an album worth of songs.
The band played their first gig in almost three years at the Troubadour in West Hollywood on 14 March 2012. I had the privilege of being in attendance, and despite showing up half an hour late to the concert the venue was eerily empty. The opening band, Them Hills, played a passable thirty minute set before I made my way downstairs to get closer to the stage. A few minutes later Dot Hacker emerged from stage right, grabbed their guitars, and without introduction blistered through a five minute unreleased track called "Be Leaving". Their performance riled up what I thought was an empty crowd, and when the song was finished I turned around to see that the house was packed.
I often found myself transfixed on Jonathan Hischke; he stood center stage and looks a bit like a West Hollywood hipster version of Jack Sparrow. Though all four bandmates were incessantly engaged in the music, it was he and singer Josh Klinghoffer who stole the show, grooving and breaking down in unrelenting rock and roll fashion.
Seventy minutes and eleven songs later the band left the stage without a goodbye. The audience called for an encore but drummer Eric Gardner emerged and apologized, saying the band played every song they knew.
The set included all four songs from the Dot Hacker EP, seven from the yet-to-be-released debut album, and a cover of the Kink's Mindless Child of Motherhood.
Though no tours are in the works, Dot Hacker is releasing their first album, Inhibition, on 1 May 2012. It would be little surprise if a summer tour followed. For the time being, HD footage of the entire concert can be viewed on YouTube. Dot Hacker is worth keeping an eye on.
PHOTO COURTESY/JACK GILBERT
Tags :
Californian music
concert review