Weekend matches prove to be a turning point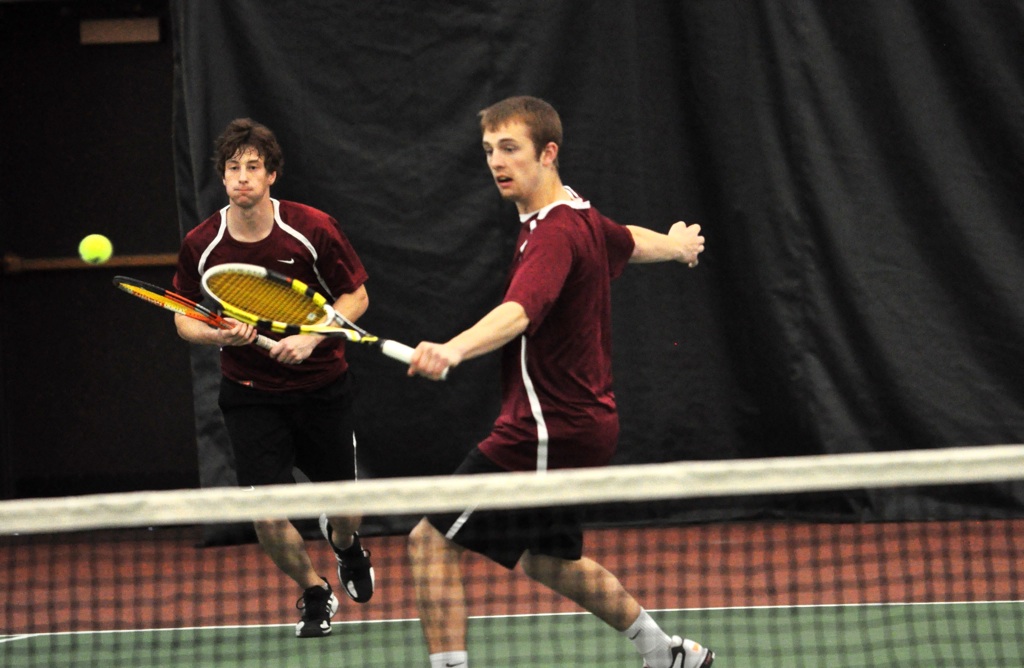 The past weekend was a generally positive one for the UPS tennis team, as the men's team won their first match of the year, while women's tennis won all three of their matches.
On Friday, March 30, the Loggers men's team played host to rival Pacific Lutheran. Unfortunately, the Loggers fell behind early in the doubles portion of the match, losing 2-1 to PLU. The Loggers' lone point came from the doubles team of sophomore John Stevens (Portland, Ore.) and freshman Abe Noyes (Southwest Harbor, Maine), who defeated their opponents 8-3. The team fared little better in the singles section, as they lost 4-2 overall, with victories coming from Noyes and freshman Jake Peterson (Bellevue, Wash.). The end result to both competitions was a 6-3 defeat at the hands of their rivals.
However, Saturday, March 31 was a new day for the tennis team, as they traveled south to take on Lewis and Clark. The singles matches were generally back-and-forth, with each school taking three matches apiece. Tied 3-3 going into the doubles half of the competition, the Loggers needed to win at least two of the three doubles match to get their long-awaited first victory of the year.
Thankfully, the Loggers were able to snap out of their drought with wins by the duos of Noyes and Stevens as well as Peterson and senior George Murphy (Eugene, Ore.). This victory ended their season-long slump and brought their record to 1-12 for the year.
Like the men's team, the women's team was hoping to snap a losing streak of their own, having lost four straight matches leading up to their match against Lewis and Clark on Saturday, March 31.
Looking for a win against a conference opponent, the Loggers dominated both aspects of the match, winning two of the three doubles matches against Lewis and Clark, along with four of the singles events en route to a 6-3 singles victory that snapped their losing streak.
Later the same day, Puget Sound hosted the College of Idaho. In a dominating performance, the Loggers won every match of the event in straight sets. Freshman Josie Dow (Seattle, Wash.) and senior Madison Holtz (Honolulu, Hawaii) got the doubles portion started on a high note, taking the match 8-1 and setting the stage for the rest of the match. The Loggers kept rolling the next day, as they squared off against Bellevue College in an exhibition on Sunday, April 1. Once again, the Loggers cruised to a fairly easy victory, winning the exhibition 6-3.
The women's team will head to PLU on Wednesday, April 4, while the men will travel to Pacific University on Friday, April 6.
PHOTO COURTESY/DAVID PENDLETON
Tags :
Athletics
Puget Sound
Tennis