Curious Halloween costume choices abound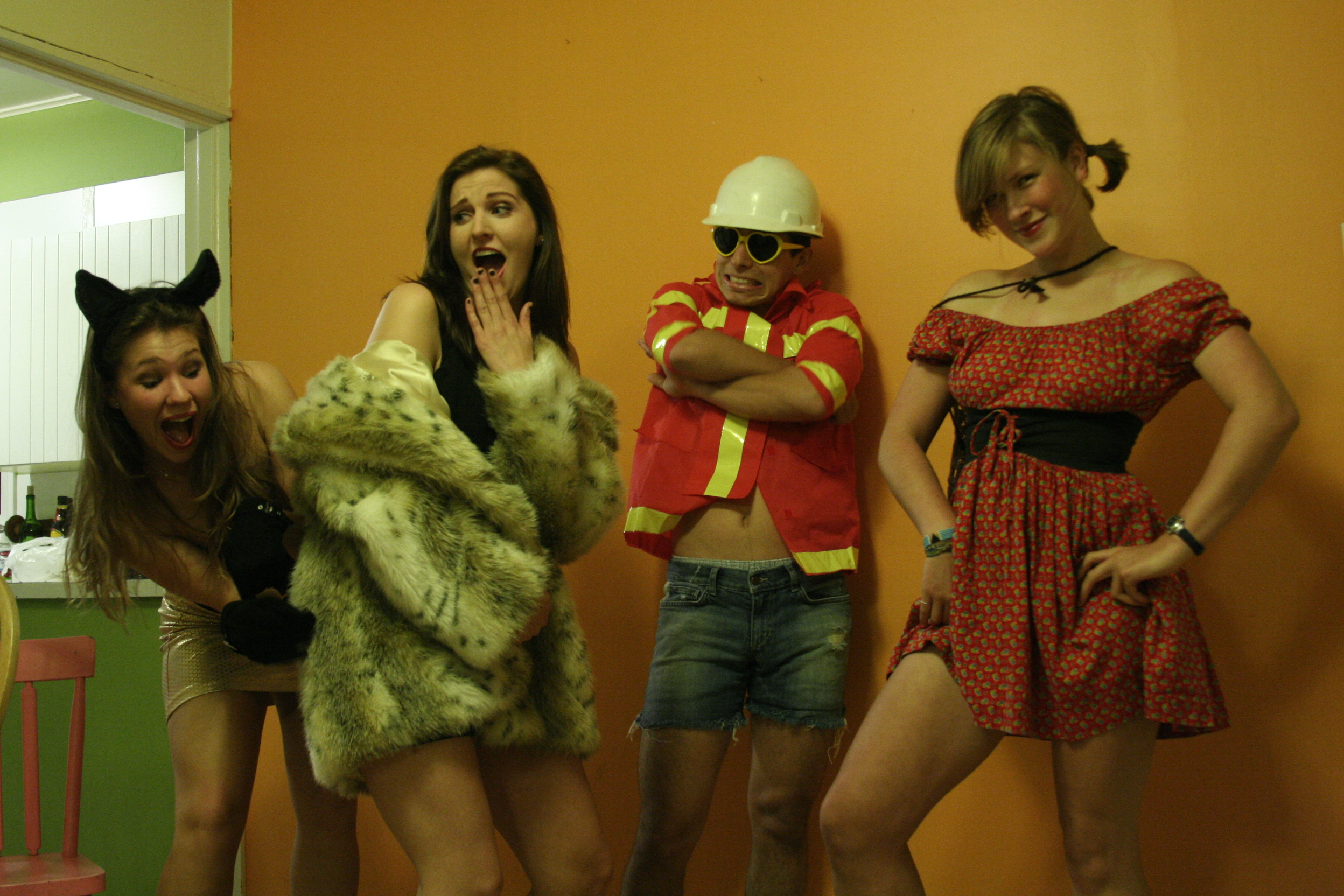 As the leaves in Tacoma begin to turn auburn and golden, Halloween looms ever closer and the excitement of costumes and candy has, as always, reached far beyond the under 12 community. Despite the hackneyed question, college students are by no means too old to be dressing up for Halloween. However, there is a lingering issue: is it really all right for college students to turn a traditionally children's holiday into a free pass for the provocative?
It is by all accounts an expectation that a Halloween costume will be revealing, incendiary or down right insulting—with annual national attention given to the college students who manage to master all three in an offensive trifecta. But for those of us who only seek to enjoy the festivities and embrace the spirit of the holiday, it is wise to do our best to keep it classy.
Halloween is, first and foremost, a day when we can free ourselves from who we are every other day of the year and be just about anything else. It is this fact (and perhaps, the universal appeal of candy) that makes Halloween enjoyable for all ages.
"I find Halloween to be such a fabulous time for women. I love that we have this one day of the year where we can be 'sluts' and not feel insulted by that title, though I wish every day was like that for everyone. I wish we all had the freedom to dress as we pleased without the threat of violence or discrimination. Of course, if you're feeling obligated to be a 'slutty' farmer, then it's not so wonderful," Co President of Vulva Anti-Violence Alliance, and SIRGE Coordinator Ruby Aliment said.
And what is Ms. Aliment, a senior, going to be this year?
"I am always a black cat. The sluttiness varies [from year to year]."
In some ways there is a mutual understanding in our community that provocative costumes are an unspoken reality of the holiday, but what does it say to others when we make the choice to dress provocatively?
"There is a huge conflict. There is the natural drive from a male perspective that enjoys the spectacle of Halloween…but when you see you're your best friend walking around in an outfit she would never wear otherwise, you start to think about it a little more," Brendan Witt, a junior, said.
In the spirit of fairness though, the issue of provocative costumes is a problem for both genders. Costumes that seek to provoke or poke fun at certain groups or events can quickly be viewed by some as offensive and speak to the spirit of the holiday just as much as slutty costumes do.
"Offensive costumes risk being inappropriate in a completely different way. When women dress up in revealing costumes they generally are not derogatory toward other people but, instead, are only demeaning to the individuals who chooses to wear them," Witt said.
How do we then find the balance between fun and offensive? Between demeaning to ourselves and to others?
To help find the balance and maintain the spirit of the holiday, here are a few things to keep in mind so as to keep the holiday classy and only a little bit trashy:
Avoid costumes that will invite the comment, "Too soon." It is probably best to put your Steve Jobs black turtleneck and jeans away for next year. The exception: Muammar Gaddafi.
Slutty costumes for sluttiness' sake does not a classy Halloween make. Steer clear of the slutty garbage woman, we Loggers are better then that (though there may be merit to a slutty garbage man?).
Avoid anything you will deeply regret in the morning. Honestly, this is a good rule of thumb for most activities.
Always remember your audience. What you are comfortable wearing to work or around family and friends is different then what you might wear out. Keep in mind, there is no shame to having multiple costumes, a PG version, or even bringing a sweater (there is always the excuse that it gets chilly in Tacoma by late October).
Control the damage. Make sure that if there are going to be any regrets or degrading choices you make sure you are the only victim. If you want to dress up as a Playboy bunny, go for it, but avoid something that could hurt others—as an example, see Prince Harry's less then ideal choice circa January 2005.
Overall, Halloween is one of the highlights of the fall semester and due to the 31st falling on a Monday this year I am sure will result in a long weekend of festivities. Don't let a few badly dressed apples ruin the fun for everyone. Have a wonderfully classy, happy Halloween!
PHOTO COURTESY / MEGAN CHAMBERS
Tags :
halloween