Dean of Pranks calls for a Halloween truce
Learn the history and the current controversy of Puget Sound's most beloved tradition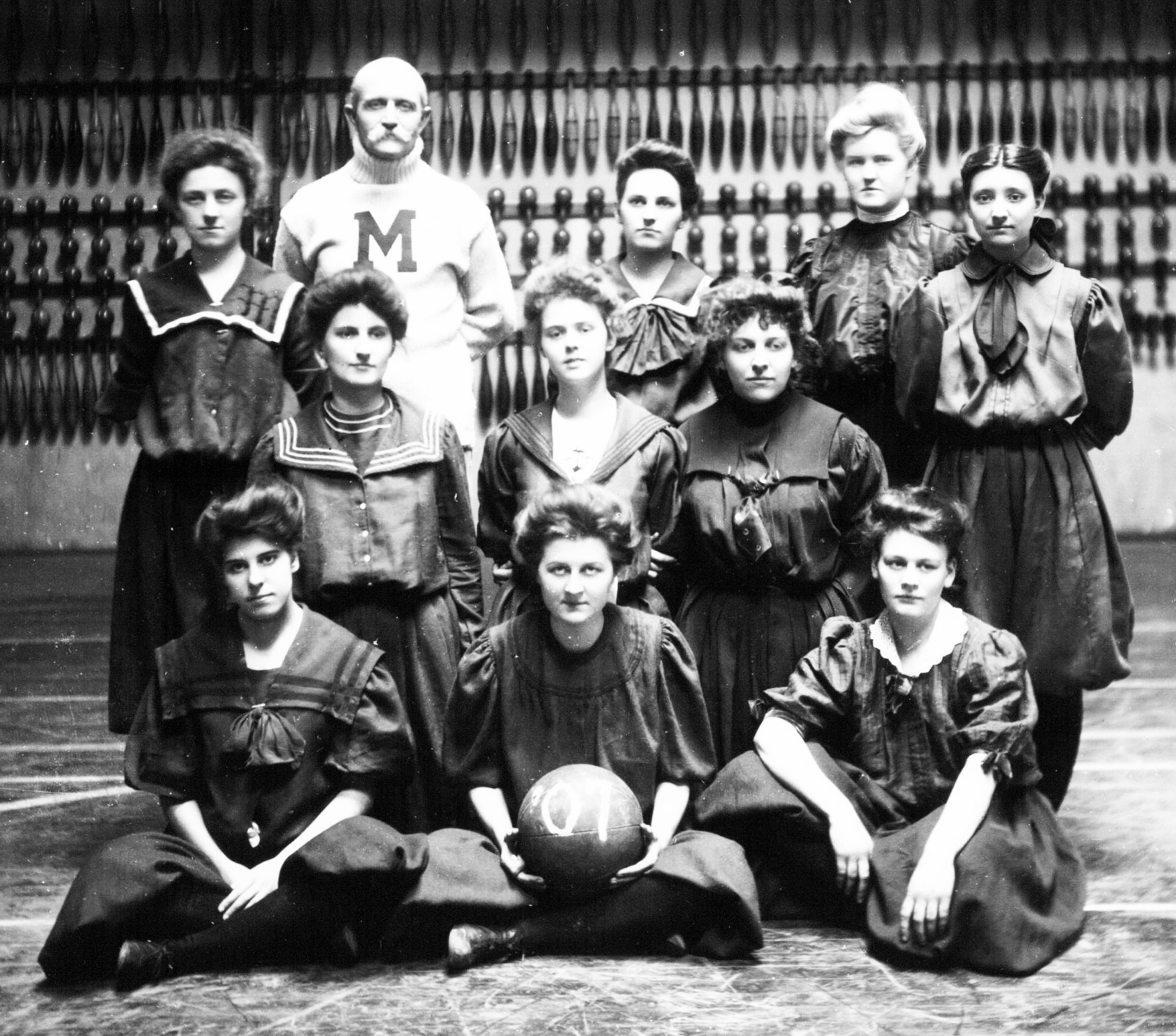 Pictured: The Williamina Warriors, who were able to use their pompadour hairstyles in a famed sleight-of-hand prank. — Photo courtesy of Wikimedia Commons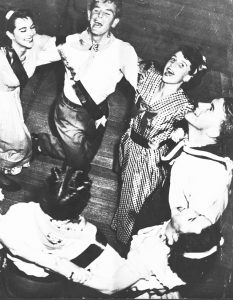 With Halloween just around the corner and the notorious Harvest Prank Wars showing no sign of slowing down, Marcus Snootinflootin, the Dean of Pranks, was forced to call for a temporary truce for Halloween day.
The announcement elicited mixed reactions from community pranksters. Some were happy to experience a brief reprieve, others were outraged at what they perceived to be a cowardly retreat into mediocrity. Gristin Lake, a member of the Clownin' Around Crew, was amused.
"I literally don't even care. I literally just think it's funny, you know? Like the fact that our school could even do that. I came to this school for the Jester program, so I just literally think it's hilarious that they would wipe the school of surprise and mirth on literally the one day it matters," Lake said with a detached smirk.
The Frisky Biscuits were upset and decided to stage a "protest" outside of the Jones office that contains the Pranks office. A source within the Biscuits who wished to remain anonymous said, "We wanted to give them a fright. We had posters and stuff, and a lot of masks — some silly, some scary, all of them handmade by us, the Biscuits. Our protest was about the Halloween Prank Ban but it was also about the obscene stories that go unheard — sort of to demonstrate how all pranks have a lesson."
Paula Mendel, the research librarian for the Circus and Mischief departments, spoke to The Flail about the tradition's history and the significance of the ban.
"Of course, the Harvest Prank Wars are a University of Puget Sound institution. 75 percent of current students cite it as their main reason for choosing Puget Sound, but a lot of the campus community doesn't know about how it got started. The first Harvest Prank wasn't a prank at all — it was an accident," Mendel said. "An R.A. in Schiff hall bought seasonal gourds for all of her residents and left one gourd outside each room. She didn't realize that the gourds were spoiled! What resulted was a smelly, sticky, seedy mess. The students mistook the accident for a cruel joke and replied in kind."
The Flail inquired about the details of the students' pranks, but Mendel just laughed and shook her head.
When asked if there had ever been a ban on the Harvest Pranks, Mendel sobered up. "People have tried before," she said. "It's never gone well."
Desperate times call for desperate measures. This year, the pranks have gotten more extreme (and, some contend, more dangerous) than ever before.
"It's just darn irresponsible," disciplinary officer Ralph Underton said. "The Silly Billygoats dug four large pits in Todd Field and covered them with palm leaves. Several students were injured. Is it worth the laugh?"
Other controversial pranks this fall include releasing a dozen live turkeys (which were in heat) into Weyerhaeuser Hall, filling the Jones fountain with spiked cider (a Labrador got drunk) and perhaps the cruellest offense (by the Giggle Gang), spreading rumors of fake graduation requirements.
The impact of the pranks has been widespread; since Prank season began after the Equinox, academic performance has dropped in all departments as students devote their limited time and energy to pranks. Mental illness on campus has spiked from the anxiety of planning, executing or being the victim of a prank. The Puget Sound tradition has caused a statewide shortage of silly string. These problems are not expected to improve until Prank season ends at the Winter Solstice.
It is for these reasons that Dean Snootinflootin chose to demand a truce. When he gave the historic speech on the Jones steps, it was obvious the choice was not an easy one for him.
"I of all people cherish a good prank," Snootinflootin said. "I came to this school as a chemistry major, and six years later I proudly completed Puget Sound's Jesting and Riffing graduate program. I look forward to the Harvest Prank Wars all year and every year I spend all of my time scheming, rigging and misleading to try and give this student body the amazing prank season they deserve. But I have to draw the line somewhere, and I think it's my duty to appraise the state of pranks on this campus honestly: it has gone from a fun time to a warzone. I won't tell you to stop pranking — never stop pranking — but this community needs a reprieve. And so, I ask of you, Frisky Biscuits, Giggle Gang and all the rest: let us have a Halloween truce. Just one day. One perfect day. A true prankster knows the best prank is an inexplicable calm, and this is what I ask of you." Onlookers reported that Snootinflootin appeared to have tears in his eyes as he concluded his statement and walked away.
The dark and eerie night before press time, this reporter saw Snootinflootin darting through the fog, sporting a coat of many stuffed pockets, arms full of firecrackers. A Trojan horse!
Tags :
halloween
pranks