New all-inclusive art zine in works to supplement 'Crosscurrents'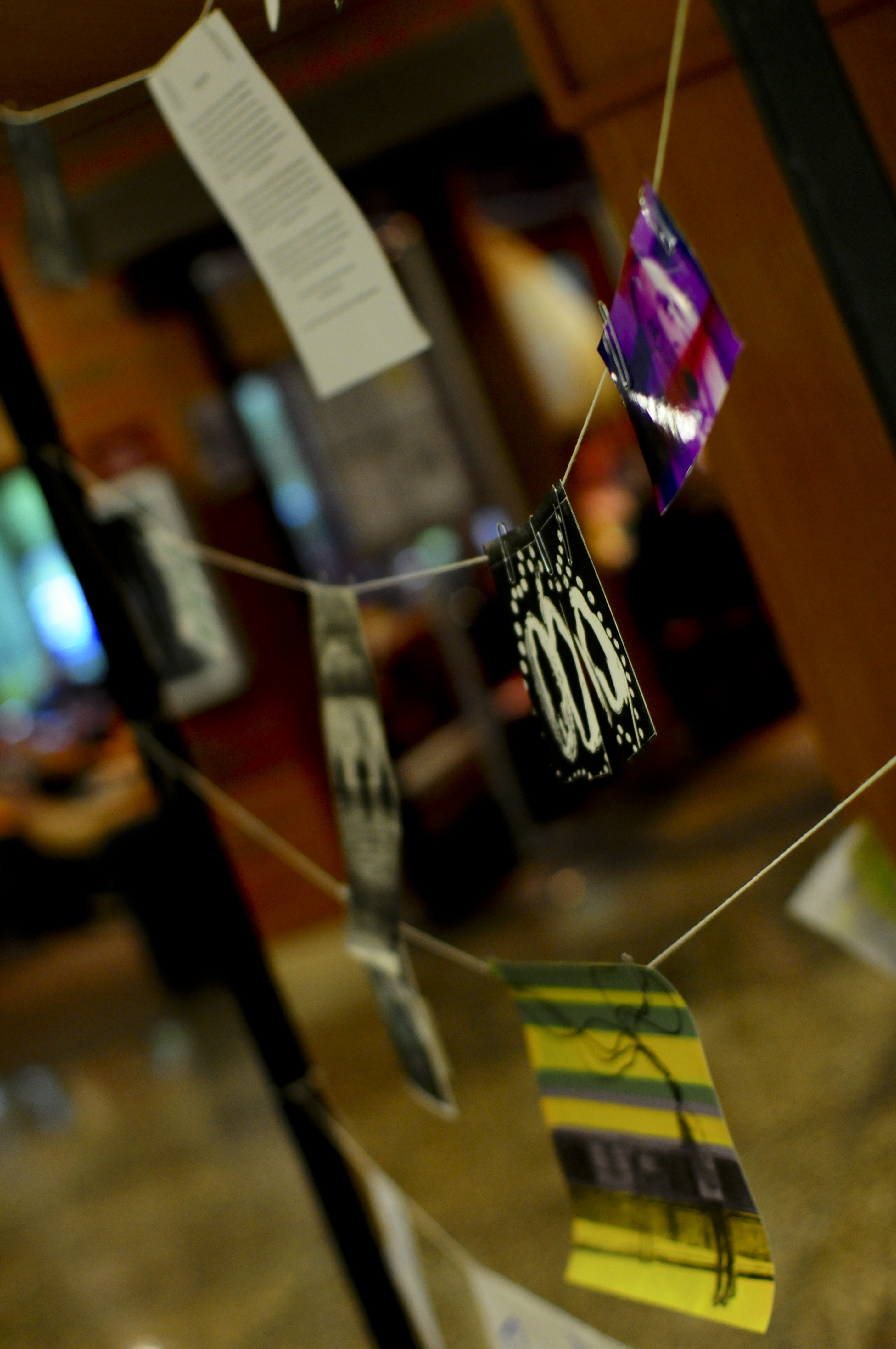 Amber Catford, editor of Puget Sound literary showcase "Crosscurrents," is nervous—not because she inherited control of the magazine this fall, but because she and her editors have put time and effort into an experiment that will only take shape if it piques the campus interest: Puget Sound's new art zine, "Waves."
"This semester will shape what it becomes," Catford said.
Produced all but officially by "Crosscurrents," "Waves" is a fresh, informal push to encourage all forms of student expression.
Whereas "Crosscurrents" focuses on conventional forms of poetry and prose, photography and sculpture, "Waves" allows for anything from doodles and jokes to napkin-back portraits and opinion pieces (naturally, the traditional forms are welcome as well), all of which will make up a genre-bridging collection both colorfully intricate and unabashedly lighthearted.
"It's a new place to show creativity, but it's also just for fun," Catford said.  The result should be "a collage" of student whimsy that serves as an outlet for anyone who cares to take part.
"Crosscurrents," a Puget Sound institution since 1958, has always been "a great forum for student creativity," Catford said, but comes with its own stigma of competition. "Waves" will be "more fun, more playful, more open."
Crosscurrents gets hundreds of submissions every semester, but because only 30 pieces are selected for publication, the admission process can discourage some would-be contributors.
"Waves," on the other hand, is less a formal publication for aspiring artists and is an invitation to share in the creation of public art.
"Waves" is decidedly open-ended, but Catford was hesitant to call Waves a literary analog of the lurid "Hey Yous." Granted, the application process will be drastically less selective than that of "Crosscurrents"—ideally, "Waves" will include as many submissions as will fit on the pages—but submissions should be tasteful and reflect at least some effort.
Students will have noticed the "Waves" clothesline display outside of Diversions.
The future of the publication is uncertain, but that is part of its intrigue: it is student contributions and interest that will dictate the frequency of publication, the focus and feel of each release.
As Catford admitted, "Waves" will be "whatever the students who submit make it."
Send "Waves" submissions (scanned versions of hand-written work are also accepted) to ccrwaves@gmail.com by Nov. 2; "Crosscurrents" submissions go to ccr@pugetsound.edu, also by Nov. 2.
Tags :
art
Crosscurrents
on-campus projects