Class of 2011 to walk freshly paved commencement path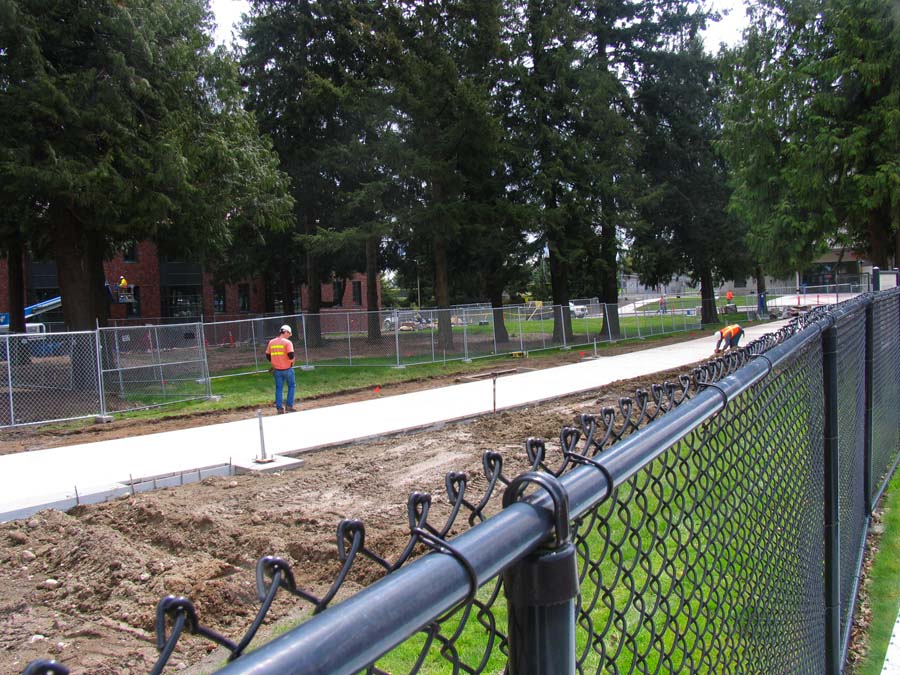 Hand-in-hand with Puget Sound's graduation ceremony this year will be the inauguration of the new Commencement Walk, which is under renovation as part of the construction that is underway on the South end of campus. Leading from Karlen Quad to Baker Stadium, Commencement Walk will be a token of Puget Sound's first steps toward a newer unity of its campus, as the Class of 2011 walks it for the very first time on May 15.
In March of this year, the University knocked down part of South Hall and the old Facilities complex.
In its place, the school will create an area for the campus to hold outdoor events, according to Bob Kief, Associate VP for Facilities Services. They hope to be able to hold concerts, plays, movies, and other outdoor functions in that area "rather than having tents set up in the parking lots for those things," Kief said. It is in conjunction with this project that the University is reconstructing the walkway that runs from the Library to North 11th Street.
The various construction projects are part of a larger-scale effort to unify the different areas of the campus, to achieve both an aesthetic consistency and a stronger sense of community. The master plan for the campus-wide project began in 2003, and incorporates a number of developments designed to connect the campus internally, as well as define it within the greater Tacoma community.
A framework of the project plan on pugetsound.edu indicates the developments will also be made with environmental sustainability in mind.
"It's been a long-term project," Bob Kief said. The master plan is expected to be completed by 2023.
The construction will be done in phases, ultimately connecting the North and South sides of campus, functionally as well as aesthetically.
The major development underway now is the new Health Sciences building along 11th Street, and the nearby Facilities lot conversion, scheduled to be completed August 18.
Tags :
Puget Sound Life