Student witnesses violence in Egypt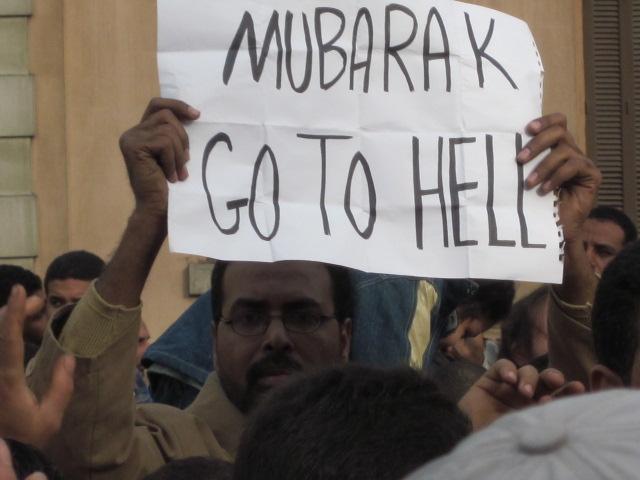 As captivating as the current unrest in Egypt may be for the Puget Sound community, it certainly strikes closer to home for the students and faculty with connections to the country.
The massive public protests and demonstrations that broke out across Egypt on Jan. 25, following the mid-January departure of former Tunisian President Zine El Abidine Ben Ali, have escalated into violent clashes between critics and supporters of Hosni Mubarak, the Egyptian president at the time this issue of The Trail was sent to print.
For Politics and Government Junior Peter Russell, who was supposed to have been studying abroad in Cairo this semester at the American University in Cairo (AUC), the experience has been bittersweet.
Russell was still going through orientation in Cairo when the protests began. He attended a couple of the protests before he was evacuated to Athens, Greece on Feb. 2.
"It really is a life-changing event, but not necessarily in relation to my studies, as I hope to get back to Egypt. The most poignant part of the whole ordeal there was that I really got to watch some historic events unfold and I got to witness people who were out fighting for something that was more important to them than the numerous dangers and long odds involved, which is not something you get to witness all that much in America, which is comparison seems pretty sterilized in that regard," Russell said via email.
Religion professor Matthew Ingalls also has a close personal connection to the region. Like Russell, Ingalls first visited Egypt while studying abroad his junior year of college. Ingalls moved back to Egypt after graduating from college and lived there for four years, marrying and starting a family there while pursuing an MA in Arabic Studies from the AUC.
"The past week has been highly emotional for me and my family. We are in touch with all of our friends daily through Skype, and everybody  is safe at this point," Ingalls said. "Things have been developing very fast these days. I remember at the beginning, I was absolutely ecstatic that real change might be possible in Egypt, and then this feeling was followed by the realization that some of my friends and family could be in real danger."
While much of the media coverage has focused on escalating violence, especially towards journalists, Russell emphasized his positive experiences with the Egyptian people during his two weeks in the country, including during the unrest.
"I would also like to re-emphasize the kindness of the Egyptian people, not only in everyday interaction, but in crisis situations also.  A few of my friends and I were down at the protests on the 'Day of Wrath,' Jan. 28, and we ended up getting trapped on Kasr Al Nile bridge with protesters and riot police on both sides.  Even amid tear gas and rubber bullets, as soon as the Egyptians realized we were foreigners, a group of them surrounded us and helped us safely off the bridge. My group is not unique in that respect either, as I heard a similar story from a lot of AUC students.  So regardless of what they're showing on CNN, keep in mind that the Egyptians are really a great people and I hope it works out for them," Russell said.
International Political Economy PE Professor Brad Dillman, who studies the Middle East and lived in Cairo from 1995 to 1998 while teaching at the AUC, supports that perspective. Dillman also gave a lecture on the Future of Arab Politics on Feb. 9.
"Egyptian's aren't going around and hurting American's; it's just not what they do. And I don't expect that to change," Dillman said.
Russell said he was comforted by the way the Egyptian people took on the looting that had erupted since the unrest began, including personal escorts by regular people when he would go out at night.
"There were some concerns about safety during the looting, especially since I was living in an apartment rather than the dorms, but the Egyptian people really worked hard to keep the  streets safe, most of them doing overnight shifts with bats or even guns.  They even killed a few looters only a few blocks from our apartment building, so they were taking the situation very seriously, and I felt safe because of that," Russell said.
Junior Peter Topolski, who studied in Cairo during the fall semester, has friends there who have been involved in these efforts to try and keep the city safe.
"I've talked to a few of my friends, but not until recently. At first they were all posting comments and pictures and communicating with people. Then contact with any of them stopped when the internet was shut off. Most were then evacuated but a few are still there. Those that are there have gone on patrols at night to keep their own neighborhoods safer, the American University in Cairo has pulled everyone on campus from Zamalek, [their campus downtown]," Topolski said.
Russell had intended to try and continue studying in Egypt once the situation had settled somewhat, but Puget Sound will not allow students to remain in a country where the U.S. State Department has a travel warning. Russell is now studying in Morocco for the rest of the semester, although he hopes to return to Egypt on a research grant this summer, if possible.
The U.S. Department of State issued a travel warning for American citizens on Jan. 28, which was replaced on Feb. 1 by a further message urging that "U.S. citizens should consider leaving Egypt as soon as they can safely do so, due to ongoing political and social unrest."
"The U.S. government has been pretty useless during the whole situation.  Evacuation conditions were pretty hectic and we didn't get a lot of information.  I can't say that I'm surprised about the conditions because of the number of people trying to get out, but my main problem was that they ended up charging all of us for evacuation flights without prior notice, and the prices were five to ten times what they would be under normal circumstances, upwards of a thousand dollars for a one-way ticket to Athens," Russell said.
Russell added that "[Puget Sound] on the other hand, has been very helpful once I was able to get into contact with them. Internet and phone service were shut off by the Egyptian government once the unrest began."
[PHOTO COURTESY / PETER RUSSELL]
Tags :
Egypt
politics