Men's basketball scratches their way to first two conference wins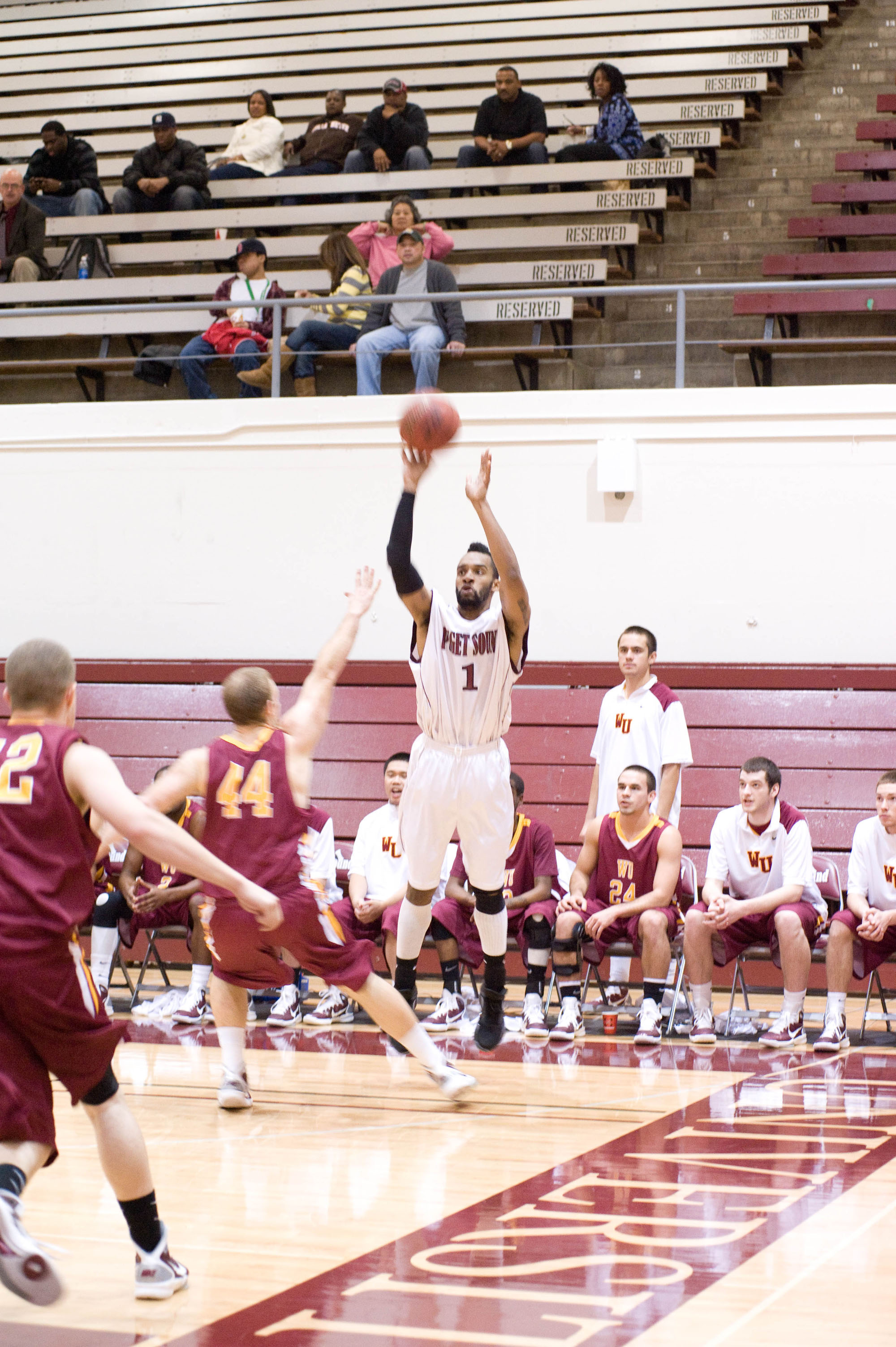 Over this last weekend the men's Logger basketball team took the court twice.
On Friday, the men faced off against the Willamette Bearcats. Although the Bearcats had a better field goal percentage, three-point percentage and free throw percentage, the Loggers absolutely destroyed the Cats on the boards.
The Loggers outrebounded the Bearcats 51 to 34, which led to a few more second chance points that proved to be pivotal. The Bearcats put up a valiant fight, with various comeback attempts, but the Loggers held on to win 74-66.
This game marked another good display of team basketball for the Loggers, as four different players scored in double digits. The Logger bench was able to support the starters as they outscored the Bearcat bench 15 to 10.
Juniors Kaleb Shelton (Tacoma, Wash.) and Edric Egberaure (San Jose, Calif.) both scored 14 points to lead the way.
It has been seen early in the season that the Logger men will be able to win several games as a result of their up-tempo, persistently scrappy style of play we've become accustomed to watching over the years.
Senior transfer Aaron Edwards (Atlanta, Geo) had the following to say regarding the men's Logger basketball team this year: "We are off to a great start and are learning to trust each other. However, in being a new team, it has taken some time to learn and buy into the culture of our program. We are making big steps forward and getting better every day."
On Saturday, the Loggers faced off against the Pacific Boxers.
Once again the game proved to be very competitive right up until the very end. With about five minutes left, the score was tied at 59-59. Junior transfer Julian Fernandez (Enumclaw, Wash.), along with Riggs Yarbro, came through in the clutch with very solid second half performances.
The Loggers sealed the victory when Shelton was able to score the final three points of the game. The Loggers won 66-63, concluding their successful weekend.
"We played well at times, but we need to be more consistent. Everybody got going at some point, so we saw glimpses of where we need to be once conference comes around in full swing. Overall though, it was a successful weekend because we got what we wanted; two wins," Egberaure said.
The men's Logger basketball team now has a record of 4-3 overall, but more importantly, a 2-0 record in the early stages of conference play.
While most of us will be enjoying the holiday season from the warmth of our homes, these men will be practicing hard throughout the entirety of the break.
Keep supporting your Loggers and do your best to continue to come out to their up-tempo games and defend the home court.