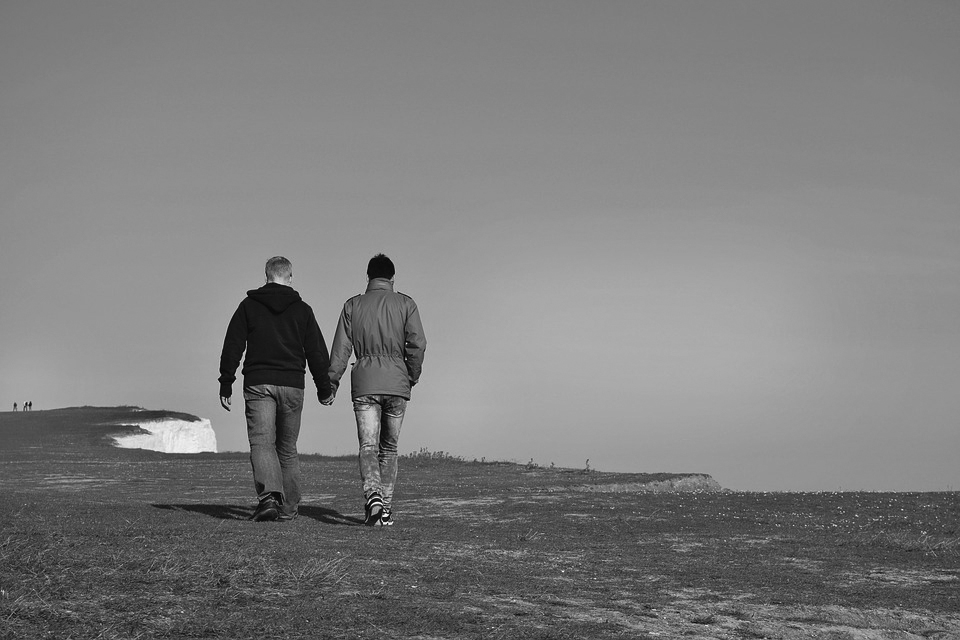 A committed relationship is possible with STIs; it just requires, as in any relationship, communication. — Photo courtesy of Max Pixel
"Boom boom boom clap / You're picture perfect blue / sunbathing on the moon / Stars shining as your bones illuminate / first kiss just like a drug / under your influence / you take me over you're magic in my veins / This must be love."
It's Charli, baby, and her song "Boom Clap" is an example of STI positivity.
If you are sexually active there is a 50 percent chance that you will contract a sexual transmitted infection (STI), the American Sexual Health Association (ASHA) said. When I first learned that fact, the first thing I wondered was what the difference between an STI and a Sexually Transmitted Disease (STD) was.
Recently, public health officials have started to use the term STI instead of STD as a way to inform people that not all infections turn into disease. Essentially what this means is you can have an STI and not show symptoms. This was news to me.
I come from Texas, and the sex ed I got there was not amazing. In elementary school I was taught that puberty was supposed to happen in fifth grade and in middle school I was told sex would make my penis burn no matter what I did.
Social media plus middle school sounds like hell. However, there are some great Instagram accounts that are doing the most to educate their audiences and break down STI stigma. One Instagram account that is doing the most for Herpes sex ed is My_Boyfriend_Has_Herpes. The bio is "My Boyfriend Has Herpes #comics based on real stories about a couple dating with #hsv."
This STI-positive Instagram page acts like a short educational comic book starting with a tinder date. The artist, Momo, is now dating Felix who has herpes and together their relationship makes up the comic.
Momo was nervous on their first date but she noticed that Felix was way more shy than she was. In one of the comics she thinks to herself, "Well, he's attracted to me and I'm attracted to him. We're both grown adults, so are we going to bang tonight???" Felix, the boy she had been going on multiple dates with, kept putting sex off and she thought it was just Felix being wholesome.
It is interesting that Momo's response to someone who does not show interest in having sex but is still interested romantically is to call them wholesome. It makes me uncomfortable that someone might think I'm wholesome just because I don't want to have sex right away.
Anyway, when Momo tries to subtly ask Felix why he doesn't like PDA or hasn't hinted at wanting to go home to have sex on any of their dates, he finally tells her he has herpes.
Felix says, "Well, so I like you, Momo. And this isn't easy for me to talk about … but I have genital HSV."
Like a lot of people I know (including myself), Momo didn't know much about herpes. She thinks to herself, "As a sexual active adult I should know more about STIs," and this is why the page exists, to educate us.
Reading through American Sexual Health Association's website, I found that the herpes infection is common. About one in eight people aged 14–49 in the U.S. has genital herpes. According to My_Boyfriend_Has_Herpes, though, there are not always obvious symptoms and doctors can decide not to test you if you're showing no symptoms.
The association has found that even though young people account for half of new STI cases in the U.S., only 12 percent were tested for STIs in 2018. Do not be afraid of the test results. People with STIs and STDs live long and happy lives and can be in healthy and happy relationships!
Near the end of the comic Momo says, "Working around Herpes makes us talk more about what we want. And it makes it hard to default to the routine penetrative sex. Which I think makes our sex life better!"
Momo shows that the Charli XCX's song is true. People with STIs have love running through their veins.
Tags :
dating
herpes
sti