'Free Solo' wins Academy Award, bringing the outdoors into the limelight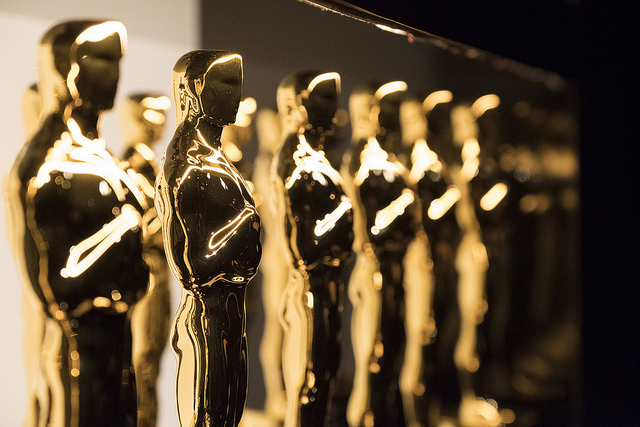 Pictured: Academy Award statues — Photo courtesy of Flickr
Most of us try not to gauge our success in terms of life-or-death consequences, but for Alex Honnold, his unharnessed climb up the face of Yosemite's El Capitan was gauged exactly that way.
Nearly two years ago, in June 2017, climbers around the world let out a collective sigh of relief as Honnold shattered records, completing this seemingly impossible feat in under four hours. The best part? National Geographic was there to capture the entire thing, creating a thrilling documentary unlike any film made before, which made its American debut in September 2018.
Since its release, the film has grossed $19.3 million and been recognized as a monumental documentary by the Toronto International Film Festival, British Academy Film Awards and now, most impressively, by the Academy Awards in Hollywood.
Film directors Jimmy Chin and Elizabeth Chai Vasarhelyi are climbers as well, giving them the unique perspective and trained eye needed to make "Free Solo" into the film that it was.
Avid climber and Puget Sound junior Ella Hampson noted that Chin and Vasarhelyi's personal investment in the sport, as well as their directing skills, are representative of recently released outdoor films.
"Outdoor films have come a long way in terms of quality and creating beautiful content recently and it's really cool to see this recognized by the general population," Hampson said.
Former Puget Sound Outdoors Climbing Coordinator Cole Herdman agrees, but also sees the value in the film as representative of any journey completed by a passionate person.
"The movie transcends climbing to depict what can be accomplished when one truly pushes themselves to achieve mastery, and what the sometimes brutal reality of being fully dedicated to a passion really looks like," Herdman said.
Herdman raises a good point, but there is still something to be said for a movie about climbing winning an Oscar. For decades, outdoor sports have taken on a level of exclusivity that leaves the rest of the world feeling left out of activities and adventures because they don't have the money, time or resources to break into that space.
"Free soloing, especially multi-pitch, is not something everyone can do. His ascent of freerider is extremely impressive and I think that this feat is something everyone can be amazed at, whether they climb or not," Hampson said.
While Honnold's ascent is definitely not an activity most people can tap into, the publicity that the sport received because of the movie may help diminish some ideas of exclusivity that surround the climbing world.
Artists, service workers and businesspeople alike have all watched, sweaty-palmed and tight-lipped, as one of our own did something no one else has ever done before. Bringing people together in this day and age is hard enough, but creating a collective sense of apprehension, thrill and triumph is an Oscar-worthy feat, no matter the context.
Tags :
Academy Award
climbers
film
free solo