All-American violence: What the tragedies of late October all have in common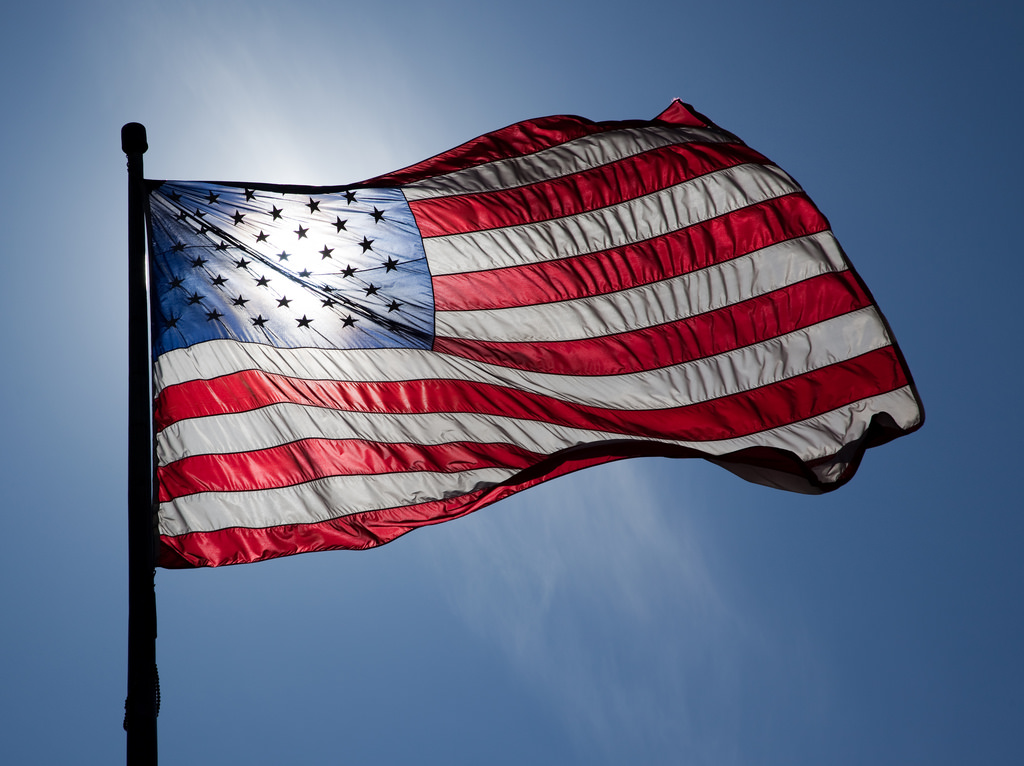 Photo courtesy of Flickr
The end of October struck America with three major crimes of domestic terrorism, all of which were identity-based attacks. Politicians reacted with apparent shock at these events, mindlessly claiming that violence is distinctly un-American.
In reality, violence is about as American as baseball or McDonald's.
The reactions of many major politicians to these crimes have reminded many young Americans, especially the disenfranchised, just how out of touch with the history of their own country the current major players are.
The following reports from CNN sum up last week's heinous occurrences, all passionately inspired by nothing but hatred, racism, violence and anti-Semitism to a degree many thought had not existed in 50 years. Guess what? It has.
"Federal authorities said [Cesar Sayoc] mailed a total of 14 packages containing pipe bombs, none of which detonated, but all of which were real. Sayoc's political inclinations were passionately displayed for everyone to see. His white Dodge van was plastered with pro-Trump messages and stickers showing prominent liberals in crosshairs," CNN published on Oct. 26 in the article "Bomb Suspect Arrest: What we know about Cesar Sayoc."
"Gregory Bush headed to a Kroger store [in Jeffersontown, Kentucky] where he allegedly shot two people, both African-American. The first victim was Maurice Stallard, 69, who was with his 12-year-old grandson buying a poster board for a school project. The second was Vickie Jones, 67, killed in the parking lot as Bush fled," CNN published two days later in their article "Man who killed 2 at Kroger …"
"Saturday morning brought news of a mass shooting at a Pittsburgh synagogue, where congregants had gathered for services. A man shouting anti-Semitic slurs ran inside the Tree of Life synagogue in the close-knit neighborhood of Squirrel Hill and opened fire, killing 11 people. Six people were injured in the attack, but it left many more hurting," CNN published the next day in the article "72 Hours in America …"
But the fact that these incidents happened is not what struck me most about this terrible moment. As many oppressed Americans will tell you, nothing about the things that have happened since the Trump regime began, from attacks on LGBTQ+ rights, to the confirmation of Kavanaugh, to the separation of Latinx families and detention of young migrant children, comes as a surprise to us. But apparently, they surprised many of our political leaders.
"This is an absolute tragedy," Pennsylvania Governor Tom Wolf said in a tweet. "These senseless acts of violence are not who we are as Americans." This quote from CNN by Wolf, who was responding to the Pittsburgh massacre, shows how blindly some politicians speak before really thinking.
"In these times we have to unify, we have to come together and send one very clear, strong, unmistakable message that acts or threats of political violence of any kind have no place in the United States of America," Trump said on record at the White House.
Vice President Mike Pence tweeted, "We condemn the attempted attacks against fmr Pres Obama, the Clintons, @CNN & others. These cowardly actions are despicable & have no place in this Country."
Even Bernie Sanders took to Facebook seemingly without a hint of self-awareness: "These deeply un-American acts of violence have no place in our great democracy. In this country we battle with words and ideas, not fists and bombs. Acts of violence, appeals to violence and condoning violence have no place in American society."
Nothing could be further from the truth. While it may not be taught in schools or explained to our children explicitly, the fact is that the U.S. is built on a legacy of blood, violence and genocide that stretches back to Plymouth Rock.
Native Americans, black Americans, Jewish Americans, Japanese Americans, Mexican Americans, LGBTQ+ Americans, just to name a few groups, can all write epics about the ways politically motivated violence has seeped into the fabric of the country over its short lifespan.
And before you protest that Pittsburgh and Kentucky were not politically motivated, let me remind you that racism and anti-Semitism are implicitly recognized as political views in this country. On a subconscious level, these dominant oppressive ideologies are sewn into the white Anglo-Saxon Protestant American's brain, and it's universally known nothing that happened this past week was new. Politics are not just about Executive and Legislative, State and Federal, Democrat and Republican. Politics, by definition, are about people. Killing based on identity is just as political as mailing a bomb to your least favorite liberal.
It's a shame that our leading politicians, the people who represent the views of millions of Americans, and represent America to the world, are still so scared to acknowledge their own hypocrisy. Because if we're not killing each other, our war machine is rumbling across Africa and the Middle East, or our spies are toppling governments in Latin America, or we're turning a blind eye to Apartheid.
Violence is the American way. If our politicians one day agree to change that, then maybe I can be surprised about the mass murder of innocent people on our own soil.
Tags :
America
October
tragedies