Trans & non-binary inclusive housing options to be offered in the fall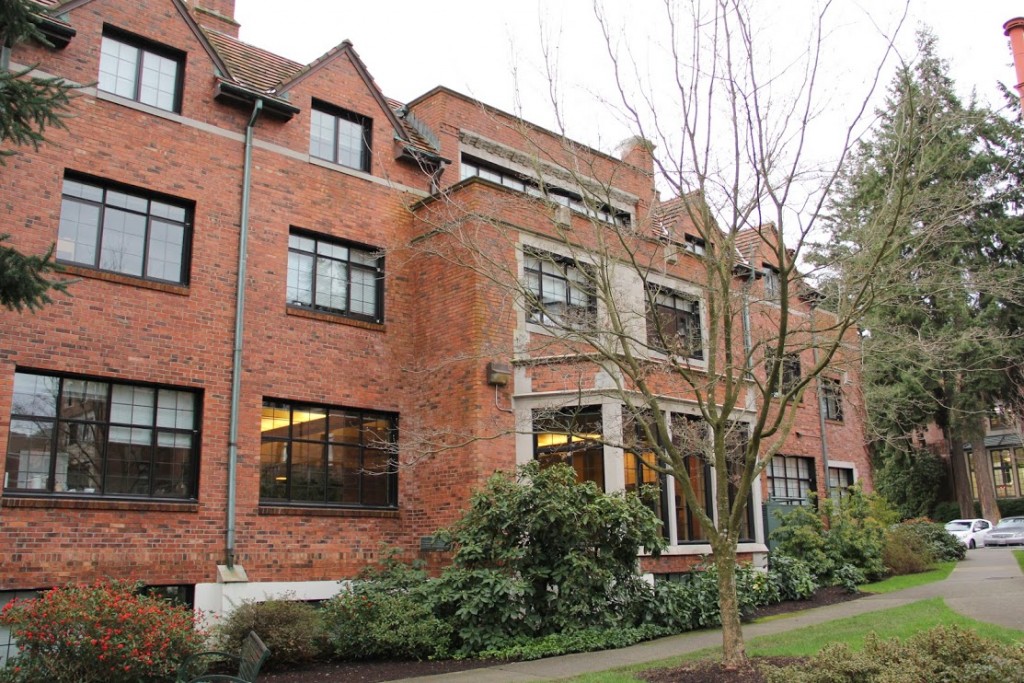 New transgender/non-binary on-campus housing options are being offered in the fall of 2016 from Residence Life. The program will be two-tiered. The first is a "public" theme house option, where students can facilitate programs for the trans community on campus and be representatives and student leaders for other non-cisgender students. The second option is  confidential  with no public presence, and the location of the residence undisclosed to the campus at large, to protect students who may not be out or have other circumstances that would cause them to need a private space. These options are not available to first-year students.
The idea behind both the private and public spaces is to allow students to express their identity without fear of judgement. "A majority of our students [who signed up for the housing option] identify as nonbinary, so they just need a safe space to not conform,"  sophomore Jae Bates, who helped spearhead the project, said.
"We know we have folks who want to be on the forefront of advocating for change, and are in a place with themselves, with their families, that have enough of a support network that they can do that, but that's not the case with a lot of our students," Skylar Bihl, Assistant Director for Spiritual Life and Civic Engagement, said.
Bates says that more than 15 students have already signed up to be a part of the housing option.
"Basically anyone who contacted me and said, 'I wanna be a part of this'  got to be a part, or anyone who contacted Jenni Chadick and said that, or Skylar," Bates said.
Bates worked with Jenny Chadwick and Austin Brittenham to make the project a reality, alongside the Trans Awareness Work Group Housing subcommittee.
"I think [Residence Life] in the past year has been really trying to up their capability on trans issues, which is great,"  Bates said.
Bates was inspired to create the project partly because of his own experience with transphobia his freshman year.
"Last year I had a lot of problems with my housing, namely that I was living near people… who were really unsafe, and I didn't feel comfortable doing everyday things like showering, or using the bathroom in the hall that I was living in. Which is something that I don't think the people that I was living with understood, because everything that was happening for me was microaggressive, and I just didn't ever express to people, like 'hey, I'm trans and the things you say make me uncomfortable.'"
Bihl felt strongly that the project was necessary because of experiences like Bates'.
"It was very apparent that this was a huge need on campus. I was very aware of things happening in first-year residence halls that showcased that this was a huge need," Bihl said.
While the theme house is designed to operate as a community space for trans/nonbinary individuals on campus, there is still need for a larger, non-residential space.
"To be honest I would much rather we get a gender resource center," Bihl said.
Further concerns have been raised, given that there is no similar option for first-year students, although there is an existing system within the first-year housing form that allows first-years to request housing accommodations with regards to gender, according to Bates.
The option is priced at the on-campus premium rate for a single room in a hall, which is $3780, compared to the standard  on campus rate at $3150.
"That's something the Trans Advisory Committee will be looking into, because while this is a step forward, for me it also feels like an identity tax, and that's extremely problematic…. we are definitely aware of that problem, and we're going to be looking into it with the school and student financial aid to see what we can work out," Bihl said.
While some rooms have been assigned, if more students express interest, more spaces will be allocated for the program, according to Bihl and Bates.
Tags :
binary
Housing
inclusive
Life
non
of
Puget
residence
soundr
trans
university