Debate Duo Places at National Tournament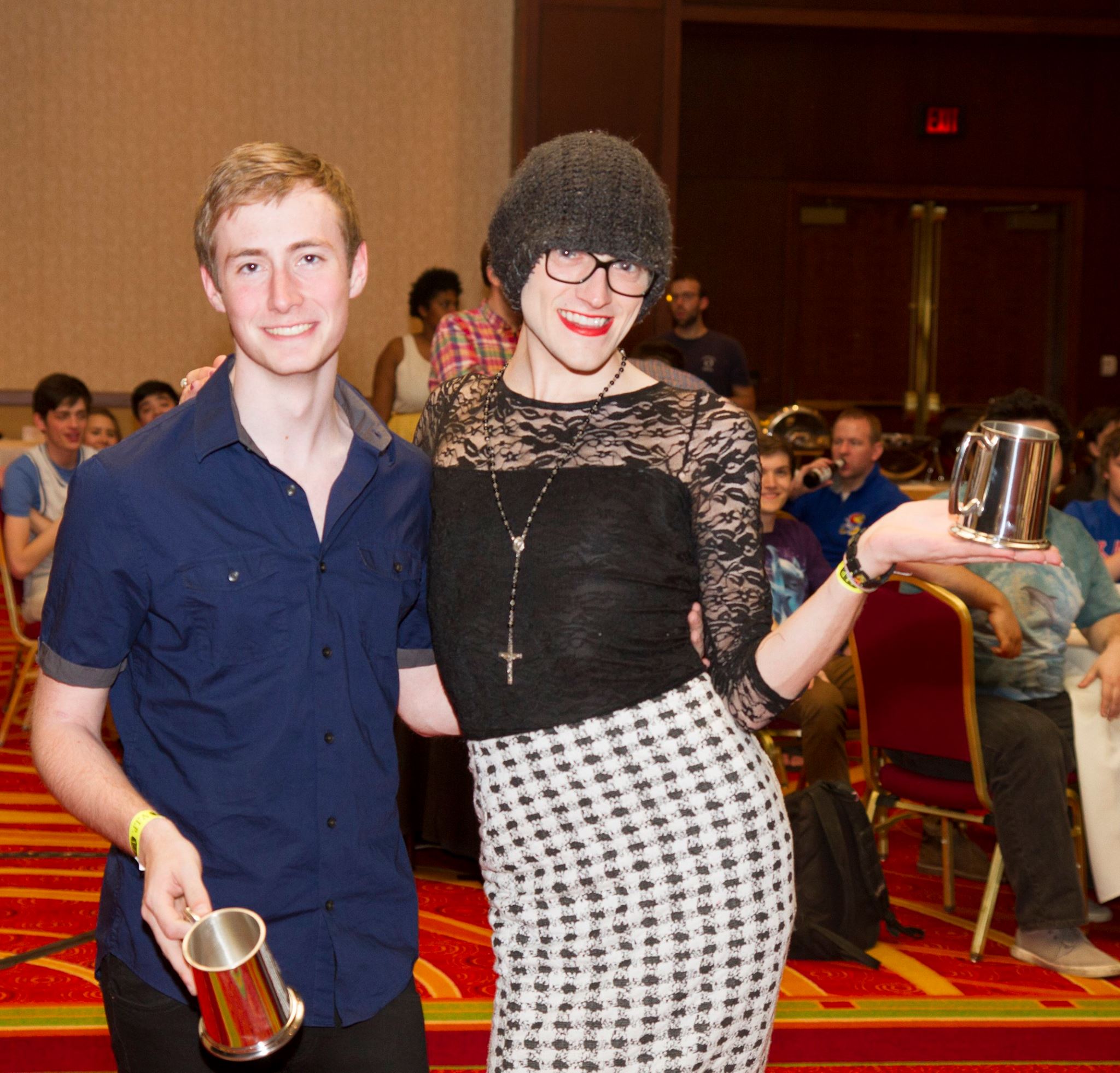 This past month, a handful of Puget Sound students returned victorious from the National Debate Tournament (NDT) at the University of Iowa. Juniors Austin Brittenham and C.J. Queirolo this past year have advanced to be one of the top 32 collegiate debate teams in the country out of 118 teams at the NDT.
Queirolo also returned as the first openly trans debater to win a national collegiate debate award since the conception of collegiate debate in 1947.
Junior debater Austin Brittenham discussed his recent experience at the NDT.
"We just got back from the National Debate Tournament (NDT) hosted at the University of Iowa. The NDT is the most elite tournament in college debate, where the top 78 ranked (by qualification) teams are invited to compete at the end of the year," Brittenham said.
In collegiate debate, there are two kinds of debate: policy and parliamentary. Brittenham and Queriolo focus on policy debate. This past year, their main topic has been that "The United States should legalize all or nearly all of one or more of the following in the United States: marijuana, online gambling, physician-assisted suicide, prostitution, the sale of human organs."
Brittenham discussed some of the more long-term benefits he has and will gain from being a member of the debate world.
"Debate has taught me more about the world than any other experience I have had," Brittenham said. "Nearly seven years in the activity made me read many college-level texts (the most recent and best academics on a given issue) in high school, because they made the best arguments. I have met a wide range of people from other institutions who have incredibly different ways of seeing the world. Debate then forces you to be grounded in who you are and what you believe, and to be accountable intellectually to a wide range of members of the college debate community. That is to say, intellectually untenable positions or unethical ways of thinking about the world are quickly highlighted, and as a debater, you have to be able to engage critically with them."
As a liberal arts college, Puget Sound strives to create students who have the ability to think critically and assess an issue from all perspectives—even those we are sometimes less comfortable with.
Collegiate debate offers an extraordinary way to engage with students from around the country and discuss these important policy topics facing the Untied States and the rest of the world today. Puget Sound's debate team, in particular, offers a lot to the debate world that some other schools don't.
"We're cuter. But more seriously, C.J. is one of a handful of trans debaters in the country, and I'm one of a slightly larger number of queer debaters in the country. Our argumentative style of queer and trans negativity, antisociality, accessible social theory and inaccessible abstract philosophy makes our content distinct from other debaters. Additionally, we focus on a style of rhetoric—or argumentative presentation—that sometimes involves reading poems (which makes arguments), engaging in dialogue with one another or talking about our lived experiences as queer or trans people," Brittenham said.
Brittenham and Queriolo both bring to the table an ability to speak about these issues from a uniquely informed perspective relative to other debaters in the country.
Tags :
Debate
National Debate Tournament