Explore all outdoor sports at Puget Sound Outdoors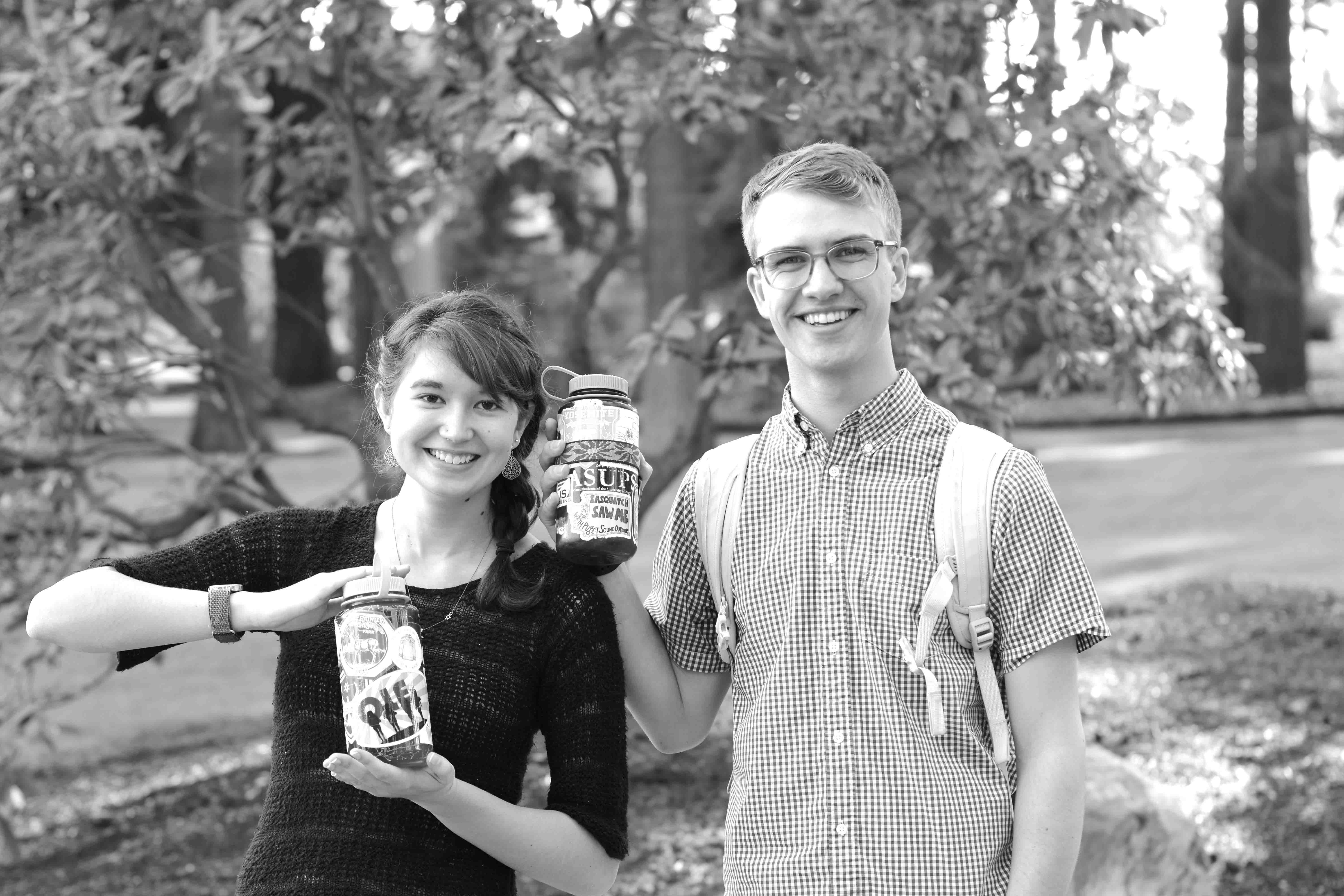 Puget Sound Outdoors at the University has only been in existence for 30 years, but the connections that have been made are for a lifetime.
Their program offers a variety of choices, including the climbing wall (open to the students, staff, faculty and families at the University), access to the bike and skate shop, leadership and first aid courses and the Expeditionary's Trip and Equipment Rental Center. The program offers so many more options in addition to the choices listed above.
In addition, there are trips and events available throughout each month, such as "Celebrating Earth Day!" "A 'Groundbreaking' Night at the Museum," which will be held on Thursday, April 23 at the Slater Museum.
The outdoor program is unique because it offers all of these different options, something you might not see anywhere else on campus. Sophomore Hannah Richardson offered her thoughts on why it's so great.
"Every experience I've had with PSO, especially the early experiences, were filled with welcoming and supportive peers. I was really touched by the way upperclassmen went out of their way to make me feel comfortable during all of my new and nerve-wracking experiences with PSO [in my first] year. I can't think of a single person I've met through the program [who] isn't fun, caring and genuine," Richardson said.
There are many different people who make this process enjoyable for newcomers and anyone who might be unsure about committing to do it, even for just one trip. Senior Anne Fetrow added some thoughts about the people in PSO.
"Every year we have an average [of] approximately 250 participants that go on a trip (either overnight, day or the mountain shuttle). An average of 20 student leaders lead trips each year. Approximately 60 students go through [Outdoor Leadership Experience] (OLE) each year (30 each semester) and around a dozen student leaders facilitate OLE each year. Countless people rent gear and use the resources of the [Expeditionary] each year," Fetrow said.
So many people make PSO what is now, but is there anything they can work on?
"I'd love to see a wider range of trips with some focus on more niche-type stuff. For example, we were supposed to do a winter travel and camping series this spring but due to the warm winter it had to be canceled. However, I wouldn't want those types of trips to overshadow current trips. I think PSO does a fantastic job making trips accessible to all previous skill and ability levels, and I believe that this is PSO's strongest asset, I wouldn't want to see it be compromised," Richardson said.
For how students can become involved and go on the trips, Fetrow described what they could do.
"Students can get involved in many ways! Anyone can go on trips that we offer through the year and everyone on campus can rent gear and get trip and equipment advice from the Expeditionary," Fetrow said.
For students who want to lead and take the next step, Fetrow explained the potential options.
"Students who wish to lead trips for PSO can apply for and participate in the OLE. Additionally, students and leader who are interested in continuing their involvement can apply for the [Expeditionary] staff and manager positions and can apply to be one of the PSO coordinators (trip, climbing, bike shop, skate and ski coordinators)," Fetrow said.
The program is certainly on another level, with the easy access, welcoming environment and simply good people. What will the next adventure be?
Tags :
logger
ole
outdoor sports
puget sound outdoors