Commencement Hall Welcomes New Entrepreneurship Flat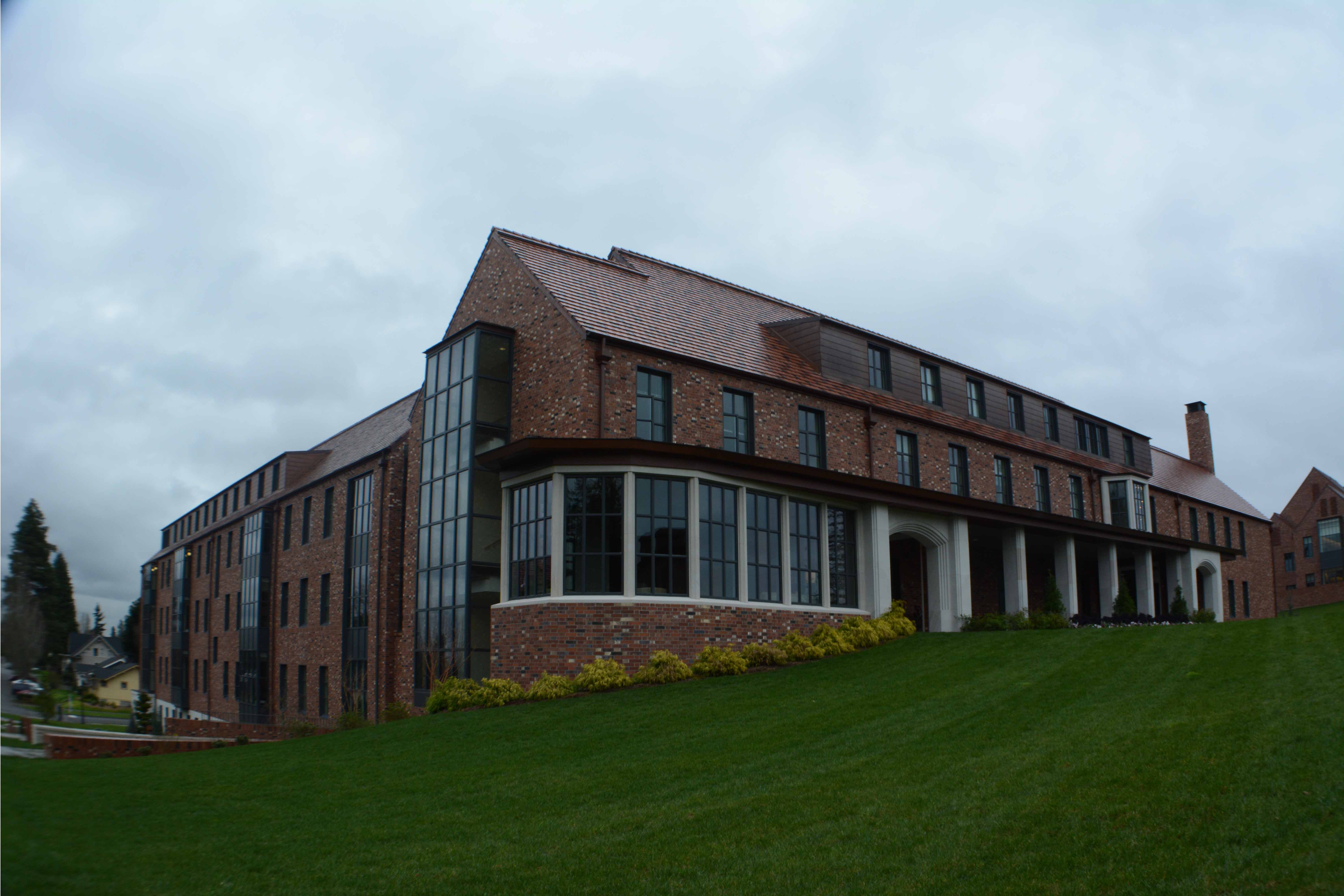 Commencement Hall will be housing the Entrepreneurship Flat (E-Flat) for the 2015-16 school year. The program will house nine rising juniors or seniors and is directed by Assistant Professor Lynnette Claire.
There are no required majors or classes for E-Flat. The flat is available for all students interested in pursuing entrepreneurial careers.
"Students don't need to embrace the entrepreneurship label, it's more really action-oriented, change-oriented students who want to do something," Claire said. "[They're] people who take an interest in different things and are willing to be open to unique ways of solving them."
Students in the program would each have a single room in a single flat.
They would have access to a fully stocked kitchen among other amenities.
E-Flat residents would also be part of a larger Commencement community, wherein upper-division students are encouraged to remain engaged with campus life.
"Research shows nationwide that the longer students stay on campus, the better they do academically… and the more positively they reflect on their academic experience," Claire said.
Claire is also in charge of the Tacoma Entrepreneur Network (TEN), which seeks to motivate college students to explore an entrepreneurial career.
Loggers living in E-Flat would have access to TEN, among other things, as a resource.
"There are some funds for programmatic things… and there's also some legitimacy, I think, in what you're doing," Claire said. "You have access to some campus resources that are harder to access without forming a club."
Staying true to the philosophy of entrepreneurship, Claire imparted an anecdote about a magic performer and a CEO.
"So in this video [Dan] does this trick and he asks people to write down how they think he did it," Claire said.
"A man, who's the CEO of a large company, says, 'I know how you did that trick, it's the only way you could have done that.' Dan looks at him and says, 'I've done this particular piece of magic… at least eight different ways.' This man said, 'So if there are at least eight different ways to do this, how many things do I think there is only one way to do that I am wrong about?'"
The E-Flat is already generating interest among action-oriented students in lower divisions.
"I would join to be part of a community that fosters creative thinking across all disciplines," first year Brittany Steiman said.
Puget Sound students interested in E-Flat can apply through the University of Puget Sound website on the Commencement Hall page.
Tags :
Commencement
entrepreneurship
Housing