Baseball team takes two in their first conference weekend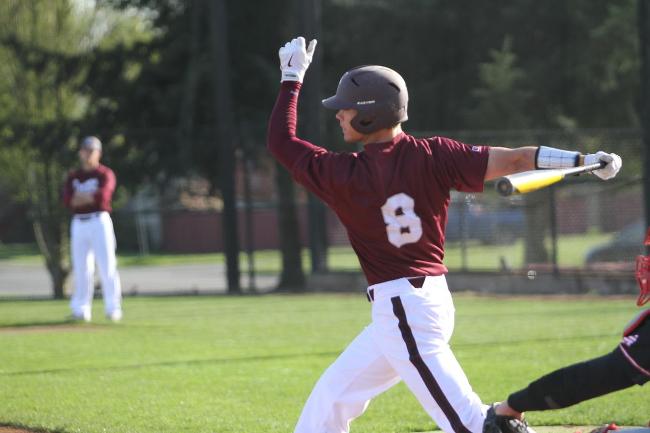 The Logger baseball team pulled through in their final game to return home from Lewis and Clark College with a big win. On the weekend of Feb. 21-22 the Logger men's baseball team played three games in Portland, Ore. against their rivals, the Pioneers.
Over the three games last weekend, the Loggers ended victorious after winning the first and third games of the series.
In the first game of the series the Pioneers were no match for the Loggers, and Puget Sound won 10-3.
The game started in favor of the Pioneers with a 2-0 lead, but the Loggers seized an opportunity in the third inning, scoring three runs after Lewis and Clark made a fielding error.
Sophomore Collin Maier (Billings, Mont.), a pitcher for the Logger baseball team, threw an eight-inning streak of strikeouts that shut out the Pioneers from scoring the remainder of the game.
The game finished 10-2 in favor of Puget Sound.
The second game proved to be more of a challenge for the Puget Sound Loggers.
Through most of the game the Loggers managed to stay neck-and-neck with the Pioneers.
In the top of the fifth inning the Loggers scored two runs by senior Conner Savage (Bothell, Wash.) and junior Nickolas Alarcio (Honolulu, Hawaii), which pulled them slightly ahead of the Pioneers.
Once the Pioneers caught back up, the Loggers were able to pull ahead again by scoring two more runs by first year Cal Muramaru (Honolulu, Hawaii) and Savage.
However, at the end of the game, it it was an eighth inning run that gave the Pioneers enough of a lead to defeat the Loggers 5-4.
The third game of the series, played on Feb. 22 gave Puget Sound a 2-1 victory to win the series against Lewis and Clark. Runs by Savage, Alarcio, junior Nick Funyak (Billings, Mont.), junior Chris Zerio (Pleasanton, Calif.), senior Bobby Hosmer (Tucson, Ariz.), senior John Hosmer (Tucson, Ariz.), first year Jordan Hirae (Hilo, Hawaii), James DeJesus (Mililani, Hawaii), sophomore Troy Kakugawa (Mililani, Hawaii), Savage, Marabaru and Alarcio allowed the Loggers to take a huge 15-3 win from the Pioneers.
This win places the Loggers at 4-6 in their season and as the fifth seed in the Northwest Conference.
On the weekend of Feb. 28-Mar. 1 the Loggers will take on the Linfield Wildcats at home.
The game on Saturday begins at 11 a.m. at the Logger baseball field at Puget Sound.
Tags :
Athletics
baseball
logger
NWC
winning