Behind the Theatre Department curtain: 365 Days/365 Plays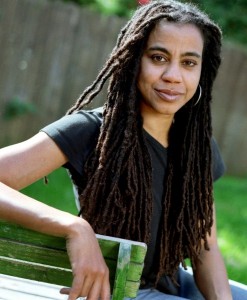 365 Days/365 Plays opened last weekend, and continues this weekend, so be sure to catch this amazing and unique show before it leaves for good! Three students shared their perspectives and experiences with the show, the Puget Sound Theatre Department and theater in general.
The basic premise behind 365 is that in 2006, Susan-Lori Parks decided to challenge herself by writing a play every single day for a year.
However, this particular performance only features about 30 of the 365, each carefully chosen for their importance and relation to each other. Some of the plays include going to or coming home from a war, finding inspiration in a cookie and relying too heavily on rumors.
There are mature themes in the show, including language, several slow-motion fight scenes and a lot of stage blood, but nothing overwhelming.
The plays within the performance may seem a little strange, but the show is a lot of fun! It is a very unique production, and will never be performed like this ever again or anywhere else in the world, so it is well worth seeing. There are funny bits and serious bits and bits to make you think, but they all culminate in an unforgettable evening.
"It is a performance that everyone can relate to. The show explores love, loss, betrayal, acceptance, denial and so much more. It is really incredible," cast member and sophomore Madeline Hunter said.
The audience sits on the stage of the Norton Clapp Theatre, and the performance features large white panels that can slide. Thanks to the genius of set designer Kurt Walls, a scene can be completely different simply by moving even just one panel.
Costumes, courtesy of head of costume department Mishka Navarre, are set in the '60s to give an interesting but alienating feel to the characters and to heighten the theatricality with a visually interesting era.
There are also pictures from American history on the back wall, courtesy of senior and dramaturg Maddie Faigel, so the audience can situate themselves in the many different eras and people referred to in the show.
Just from watching a rehearsal, everyone appeared to be having a great time. Everyone, and particularly the three students featured here, loved working with fellow cast and crew members.
Senior Andrew Lutfala is the Stage Manager for 365, his first time as full manager.
"[365 was a] wonderful collaborative process. We really found the heart of each of these shows throughout this entire process," Lutfala said.
Hunter plays about eight different roles in the show. This is her first production here on campus, and she has greatly enjoyed the experience.
"I absolutely love working with this cast; they are incredible. The cast works extremely hard, but they are also a group of goofballs, which makes working with them an amazing experience. The crew members are delightful and so kind, the show could not even begin to start without them," Hunter said.
Faigel, as the dramaturg for 365, did all the background research for the show and helped select which of the 365 plays they would use for this performance, a year-long process.
"There's really nothing like it. This production is original in a way, because it's not probable these shows were ever arranged in this order, and at this high a production value," she said. "And with [Susan-Lori Parks'] language, it was like we were creating a show with her. She was very present in the process. Her words allow room for interpretation. We can order them in whatever way we want and tell hundreds of types of stories. It's really freeing, but at the same time really terrifying."
She said the best part of her job was getting to work with Geoff Proehl, who directs 365. Proehl almost literally wrote the book on dramaturgy, so getting to collaborate with such an expert was the best thing she could have ever asked for.
"I would pay to work on this with him! It was an amazing experience to learn [about dramaturgy] this way," Faigel said. "It was a lot of work, but I really loved it. I just wish we had more time!"
Faigel loves the rest of the community of the Puget Sound Theatre Department in many ways.
"You've got artists, collaborators, teachers and other students, and all exhibit high quality in both their passion and abilities. If you get involved, you're gonna work with stunning people. I genuinely feel that way. It's a great program, and I love it very much," Faigel said.
For most actors, theater is not just a profession, but a lifestyle, and it often helps shape them into the people they are today. Lutfala and Hunter, though with a different amount of time involved in theater here and elsewhere, both had this experience.
"[The Theatre Department has] really supported me, helped me find my own leanings as an artist, and my own creativity," Lutfala said. "I owe quite a bit of my own identity formation to being in this department, and learning how to discover myself as an artist, and in turn discovered who I am as a person."
"Theater is great for those who want to step out of their box, or want to learn to step out of their box. While you are discovering your character you are also discovering yourself. This is why theater is so unique," Hunter said.
She added, for those considering getting involved, "The theater program is not for the faint of heart. The directors push you to be the absolute best and are always reminding us that we have to put ourselves into our character. I am grateful that this program is here. Theater helps me become more confident in acting and in my day to day life."
365 is the result of an immense amount of work and collaboration, and show displays this love and care on every level. Be sure to see it, see the others shows put on by the department here or get involved either on or off stage! It's an experience you will never forget, and, hopefully, never regret.
Tags :
365 Days/365 Plays
Susan Lori-Parks
Theater
university of puget sound
University of Puget Sound Theater Department