Tonight's Queer Alliance Drag Show at the Fieldhouse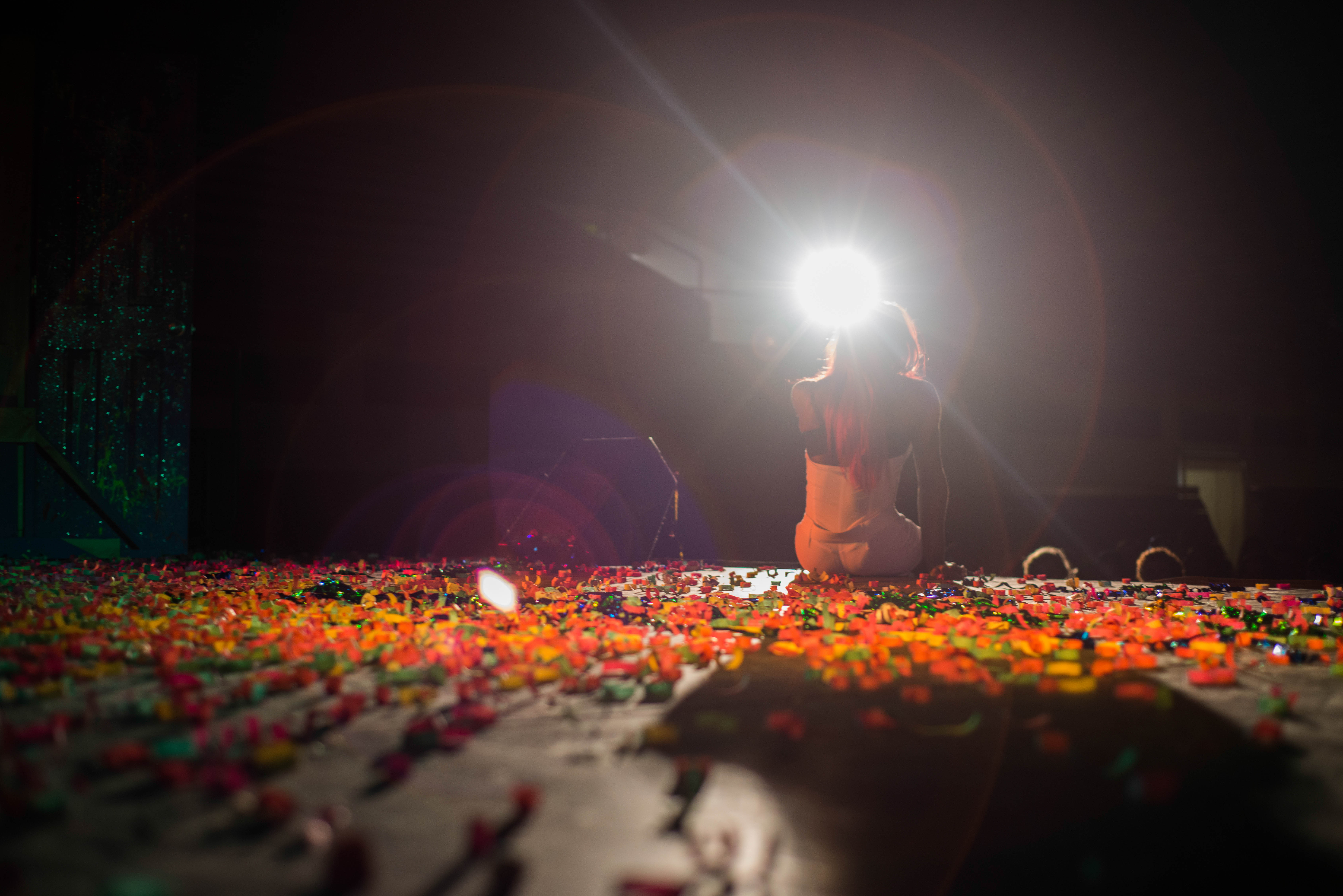 The fabulously confident members of Puget Sound's Queer Alliance (Q&A) are bringing their 12th annual Drag Show to campus tonight, April 18, in the Memorial Fieldhouse at 7:30 p.m.
The Puget Sound Drag Show is a chance for the members of Q&A to embrace a controversial aspect of LGBT culture. Some may receive drag queens and kings with skepticism, but these performers have dedicated their time to preparing for a fearless show in order to both entertain their peers and improve the LGBT community.
While the kings and queens will surely put on quite the performance for their audience, as they have in previous years, the show is philanthropic in origin. Annually, the proceeds from ticket sales contribute to members of the LGBT community, especially through the funding of an LGBT Leadership scholarship.
The show receives more publicity and excitement each year and Q&A has, as a result, "been able to increase the amount of the [LGBT Leadership] scholarship that goes towards a continuing student who has helped foster community and provide leadership towards the queer community on campus. In recent years the growth of the show has enable two students to earn the scholarship, and we hope to increase the scholarship even more this year as well," co-president of Q&A senior Sam Mandry said.
Q&A goes beyond the realm of the LGBT community and hopes to use the show to enlighten students as well. The group embraces progressivism in societal norms.
"While drag certainly is not the only presence of gender nonconforming on this campus or in society, the drag show acts as a venue to help educate on the spectrum of queer identities and expressions that are visible even on this campus. This year especially, we are hoping to expand people's views of drag beyond that of RuPaul and so-called 'cross-dressing.' Drag is performance through gender, and has a vast culture and history beyond what many perceive it to be," Mandry said.
"We see the drag show as an opportunity to introduce people to the idea of gender being a performative aspect of the self, in an environment that's just a little more exciting than a theory class. This concept, and others that deal with the interplay of one's self and social environment, are important ones for people to think about, and we want to be able to inspire such exploration by providing a place for people to start questioning their assumptions," show coordinator sophomore Alena Karkanias said.
The nature of the drag show, however, is to entertain the student body. "While the drag show IS a chance to inspire discussion of complex topics like gender, sex, sexuality, heteronormativity, masculinity, femininity, and so on…it's also just FUN. It's a chance to go hang out with some friends, listen to awesome music, cheer on great performances, and just enjoy a really exciting atmosphere," Karkanias said.
The show also stands to benefit from some returning contributors. "Our host from last year, La Saveona Hunt, is coming back, and she's a really amazing, super nice professional queen from Seattle. She creates great rapport with the performers and the audience, and performs really incredible numbers. We're really excited to have her back," Karkanias said.
As the performers finish preparing for their rendezvous with the limelight, Puget Sound students can buy tickets for tonight's 7:30 p.m. show for $5. The community price is $7 and the doors open at 7:00 p.m.
Students are encouraged to attend the show, as all proceeds benefit the LGBT community and attending the show supports the courageous Q&A members.
Tags :
drag show
Q&A
Queer Alliance