Student musician Malcolm Colbert to release EP in May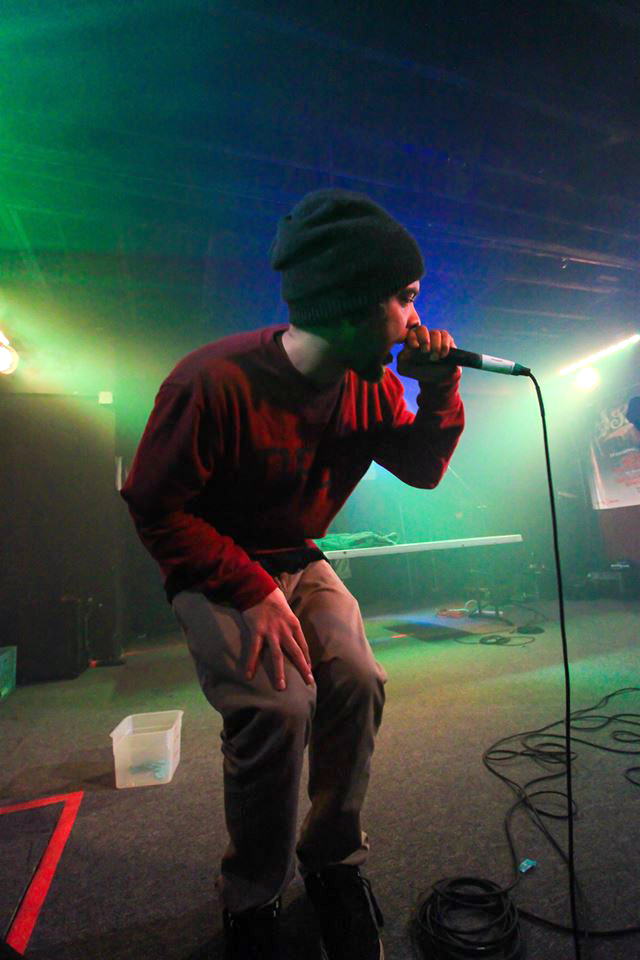 Senior communication studies major Malcolm Colbert has always had a passion for music, but he also has a clear and closely guarded talent for making it. This semester he and Alex Lunt-friend, manager, promoter and partner-come to the end of a long road: They will be releasing the EP Evergreens, Malcolm's first non mixtape collection, for public consumption.
Details about the release are still in the air, and Colbert was reluctant to put a specific date on things, but rest assured he told me, it will be dropping this May.
I had a chance to sit down with him the other day, to find out more about his creative process, his background with music and his effort to balance being student with putting out an album.
Colbert explained that he grew up in Northern Idaho, a place that many associate more with the production of lumber than talented young rappers. But even growing up in such a relatively "small and boring" area of the country, rap music had always figured in prominently in his young life.
He started writing lyrics sometime in the third or fourth grade, sharing a fond memory of an early effort to create a G-rated version of Mystikal's "Shake Ya Ass" with his cousin.
Ultimately growing up in a place bereft of its own specific hip-hop culture, he informed me was a great benefit in a sort of way. Rather than growing up in a culture where he would be influenced by a local scene, he was free to pick and choose, to be influenced by a number of different movements, which have given birth to his own unique sound.
And for Colbert, his major influence was found largely in the combination of the New York area Jazz Rap and Northwest scenes. Some of the most inspirational artists for him, people who had directly influenced his unique sound? Jazz Rap pioneers A Tribe Called Quest and Digable Planets first and foremost.
When I asked him what other artists he had been listening to lately, he responded, "Old School stuff mostly man…But also Joey Bada$$…Kendrick (Lamar). And Ab-Soul, he's the man."
Colbert remained serious about his writing throughout high school, honing his craft, experimenting and growing more comfortable with the process.
It was not until arriving in the Seattle and Tacoma area however, that he actually felt comfortable or confident enough in any of his work to release it to the public.
After a basketball injury sidelined him from the court, he suddenly found himself with an abundance of newly free time that he could dedicate to the production of music. Junior year saw the release of his mixtape Opening Act under the performing name of Fake ID which featured some of his early efforts.
From there things started to line up. Largely due to the efforts of Lunt, Colbert has been working with a local producer, Tryfe, to polish and cut tracks for the upcoming EP.
No longer beholden to the difficult process of trying to find, purchase and alter beats on their own, their newfound producer has offered a welcome measure of stability and has allowed Colbert to focus more intently on actually making new music.
As our conversation came to a close, Colbert revealed a couple of frank and fresh insights about his goals for the future. Of course he wants to find great success, to make it big if he can, but he said that right now, in the early stages he really wants "For people to just hear my music, to get it out there."
For those of you interested in hearing Colbert, he performed at the Alder Arts Walk Fundraiser House Show on Saturday, April 5; hopefully you saw him there.
He also informed me that, while he would like to do another show or two before the end of the semester, his focus is largely on finishing out the semester and getting the EP done and released. So look out for Evergreens which will be headed your way sometime this May.
Tags :
Malcolm Colbert
music
rap
student performers