Uncertainty in Egypt remains after Mubarak's resignation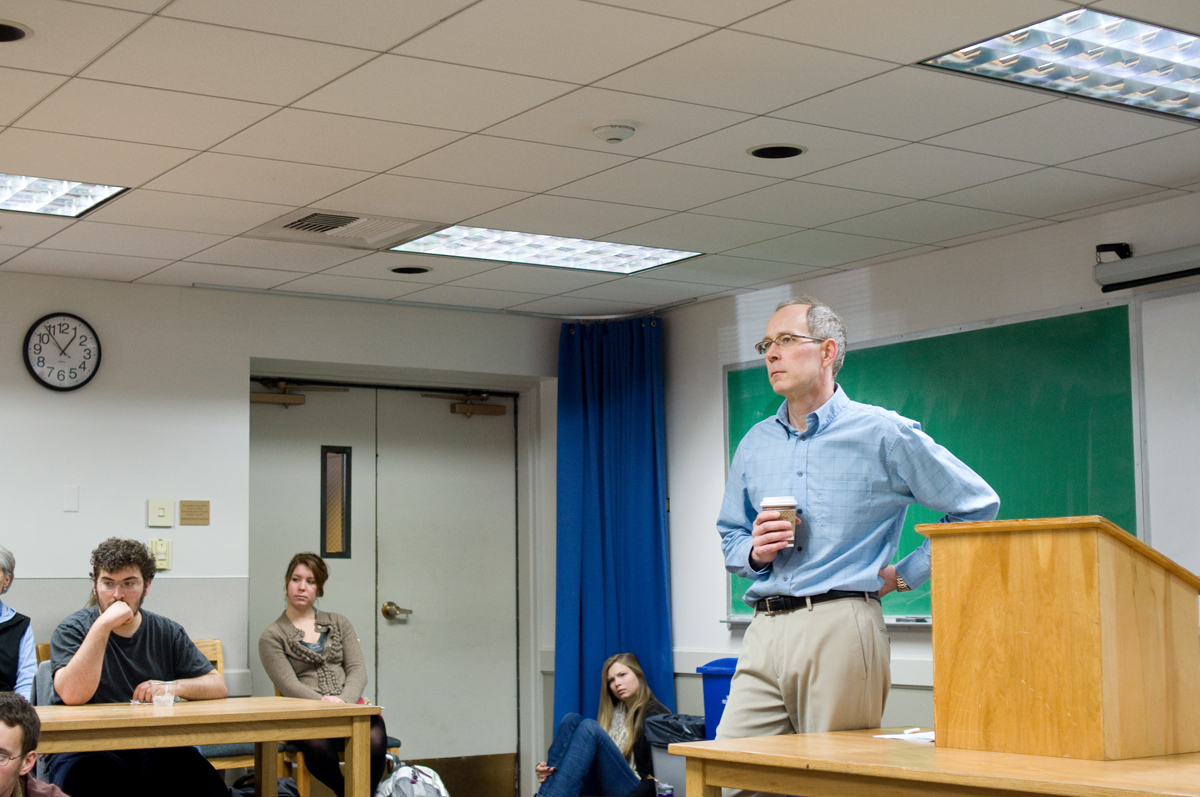 As the media shifts to covering the events unfolding in Libya, questions remain regarding the situation in Egypt since Mubarak's resignation. Although there is a celebratory mood among Egyptians with the promise of democratic elections in the next nine months, many in Egypt hold uncertainty regarding the future of leadership.
Days after President Mubarak's resignation on Feb. 11, Egyptians took to the streets in order to restore the areas around Tahrir square—the headquarters of the new democratic government posed to hold elections sometime in the next nine months.
The protests in Tahrir square left 300 Egyptians dead and many more injured. In an effort to assuage those most severely affected, the government is offering compensation of $250 dollars per month.
In terms of economic losses, Egypt's second largest revenue source, the tourism industry, is especially hard hit. According to New York Times correspondent Emad Mekay, the tourism industry is continuing to lose one billion dollars per month.
Despite these losses, on the Facebook page of Gap Adventure Leader Oncy Khalil, his profile picture depicts a figure with enthusiastic open arms in front of the pyramids with the caption: Support Freedom Visit Egypt in hopes of encouraging travelers to visit Egypt.
Perhaps the most uncertainty still remains over whether or not the new democracy can provide what the previous regime could not: economic growth, social justice and better education opportunities.  The burden of this task resides heavily on the initiators of the change, young Egyptians.
According to Jon Prentice, an International German Studies Major, the primary feelings of uncertainty stem from the fact that "the Egyptian people have lived under a dicatorship for the last 30 years. The idea of a free democracy is very foreign to them. That in itself is a basic concern. The people have no confidence in the political system."
During an IPE brown bag lunch series talk on the future of Arab Politics, IPE professor Brad Dillman emphasized the significance of the organization and leadership, particularly among young, educated Egyptians.
Confidence stemming from the younger generations relentless commitment to democracy and the effectiveness of utilizing the technologies such as social network sites to mobilize protestors must continue to serve as inspiration for future leadership among young Egyptians.
If Egypt can rely on their inventiveness and determination, certainly the prospect of a better life for Egyptians for generations to come seems be in reach.
"Young Egyptians will lead any democratic reforms. Unlike Europe, the majority of the population in the middle east is young. This is not a region to be ignored if we are looking to long-term demographic trends," Prentice said.
In the middle east as a whole, and  specifically as witnessed in Iran or Egypt, there appears to be a divide between the established ruling elite and the young professionals.
Tags :
Egypt
politics