Women's soccer star reflects on her time at Puget Sound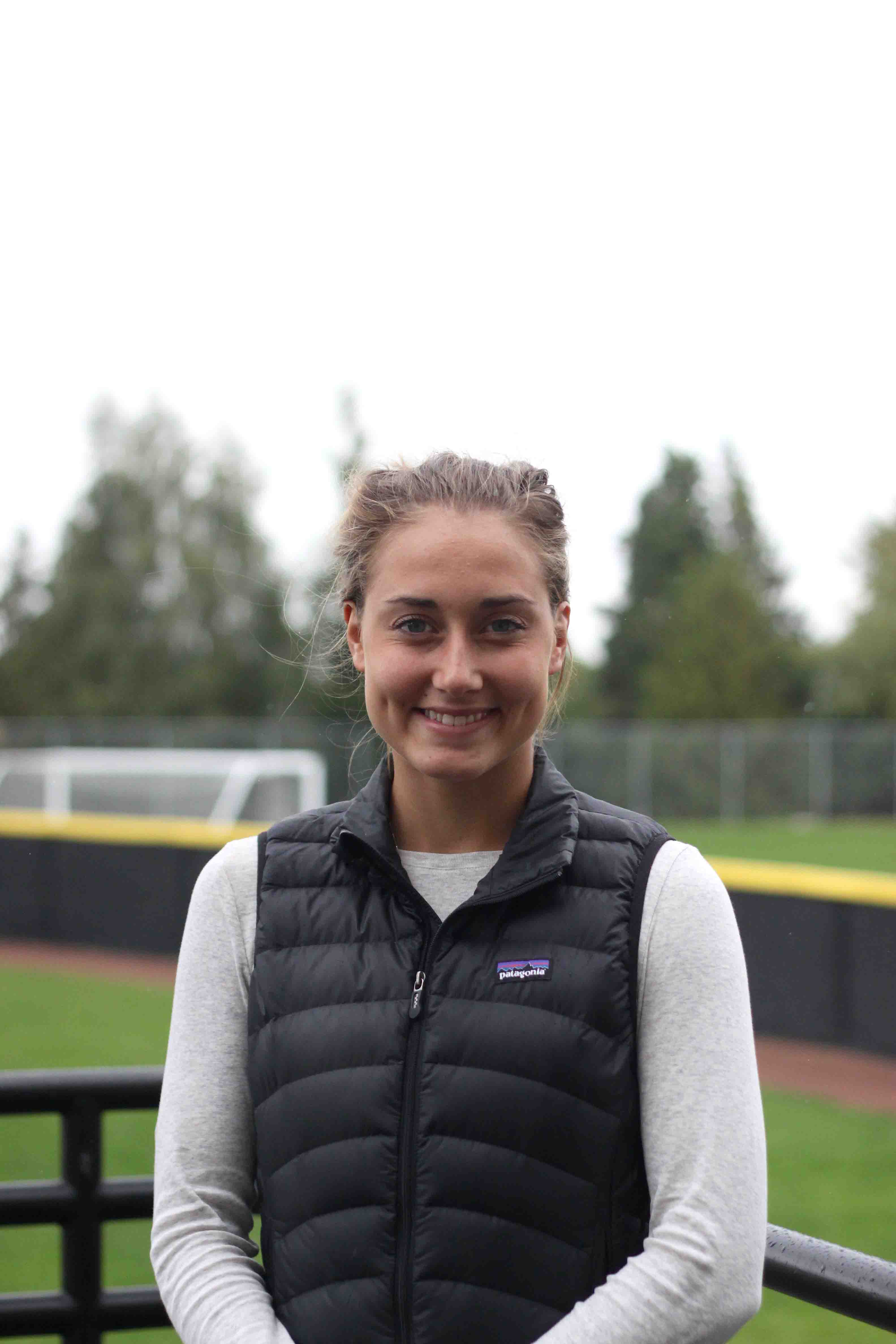 For senior Robin Vieira (Seattle, Wash.) soccer runs in the family. Her father played for the men's team at the University of California at Santa Barbara and was her first soccer coach.
"My dad got me into the whole soccer thing," Vieira said. "He was my coach for the first five or six years of my youth soccer career until I transitioned into club soccer."
Her first year as a Logger, Vieira started six out of the 20 games.
She was ranked second on the team with seven goals, three of which were game-winning.
Her sophomore year, she started in all 20 matches, scored five goals and assisted one.
She was also chosen to be part of the all-Northwest Conference team.
During her junior year, she tied for third on the team with three goals, two of which were game-winners.
In addition, she had two assists and competed in all three NCAA tournament matches and, once again, earned all-Northwest Conference honors.
Vieira is currently ranked second on the team for her three goals, two of which were scored during conference play.
Vieira attributes her success on the field to her competitiveness.
"I've worked really hard at getting to the point where I can be physically competitive," Vieira said. "I've generally been known as a smaller player in the past, so I've worked really hard to look and act and appear like one of the most physically fit players on the field."
Not only does she focus on her physical ability, Vieira believes that her mental game is just as important.
Vieira's mental limits were tested in the first round of the NCAA tournament last year.
"We were playing Hardin-Simmons, and the game went into double overtime," Vieira said. "We were all so physically exhausted to the point where we were all about to collapse."
Just when she thought she couldn't continue playing any longer, Vieira passed the ball to junior Amalia Acorda-Fey (Seattle, Wash.) who then scored.
"[Amalia] took the ball in just like we had practiced and shot," Vieira said. "The feeling at that moment was unforgettable. I was proud of myself for getting that assist, but I was even more proud of the entire team for sticking with it."
The process of achieving success taught her more than the actual result of winning.
"There's this really unique feeling when you're satisfied with winning, but it's even better looking back on how you got there through all your hard work," Vieira said. "We've won so many conference titles that a lot of my inspiration has to come from within."
Although she loves playing soccer, Vieira admits that it is difficult spending so much time on the field and away from life on campus.
As an exercise science major with an emphasis in neuroscience, Vieira spends most of her time in Thompson and Weyerhaeuser.
When she's not studying, you can find her in the fieldhouse, getting treatment and lifting, or visiting with her coach.
"Puget Sound has such a cool campus and community, and it's hard to feel so isolated from it sometimes," Vieira said.
"Especially being a science major, I just don't have the time to be involved in the fall."
When she does find the time, Vieira enjoys playing violin and guitar, being outdoors and doing yoga.
"Yoga significantly helps with focus on the field, mentally and physically," Vieira said.
As she finishes up her fourth and final season as a Logger, Vieira says she'll most miss the meetings with her coaches.
"The coaching staff has taught me a lot during our meetings. We talk a lot about growth as an individual which then directly applies to being on the field and how we're playing for something bigger than ourselves," Vieira said. "They taught me about the idea of gaining independence as a person and then, eventually, interdependence as a person within the team."
After graduation, Vieira would ideally like to travel to India and study yoga.
"I just have to convince my parents," Vieira said.
The women's soccer team will take on the Pacific (Ore.) Boxers Sunday at noon.
Tags :
Athletics
highlight
logger
robin vieira
soccer
women's