Entrepreneur Column Megs & Mo: mo money, less shopping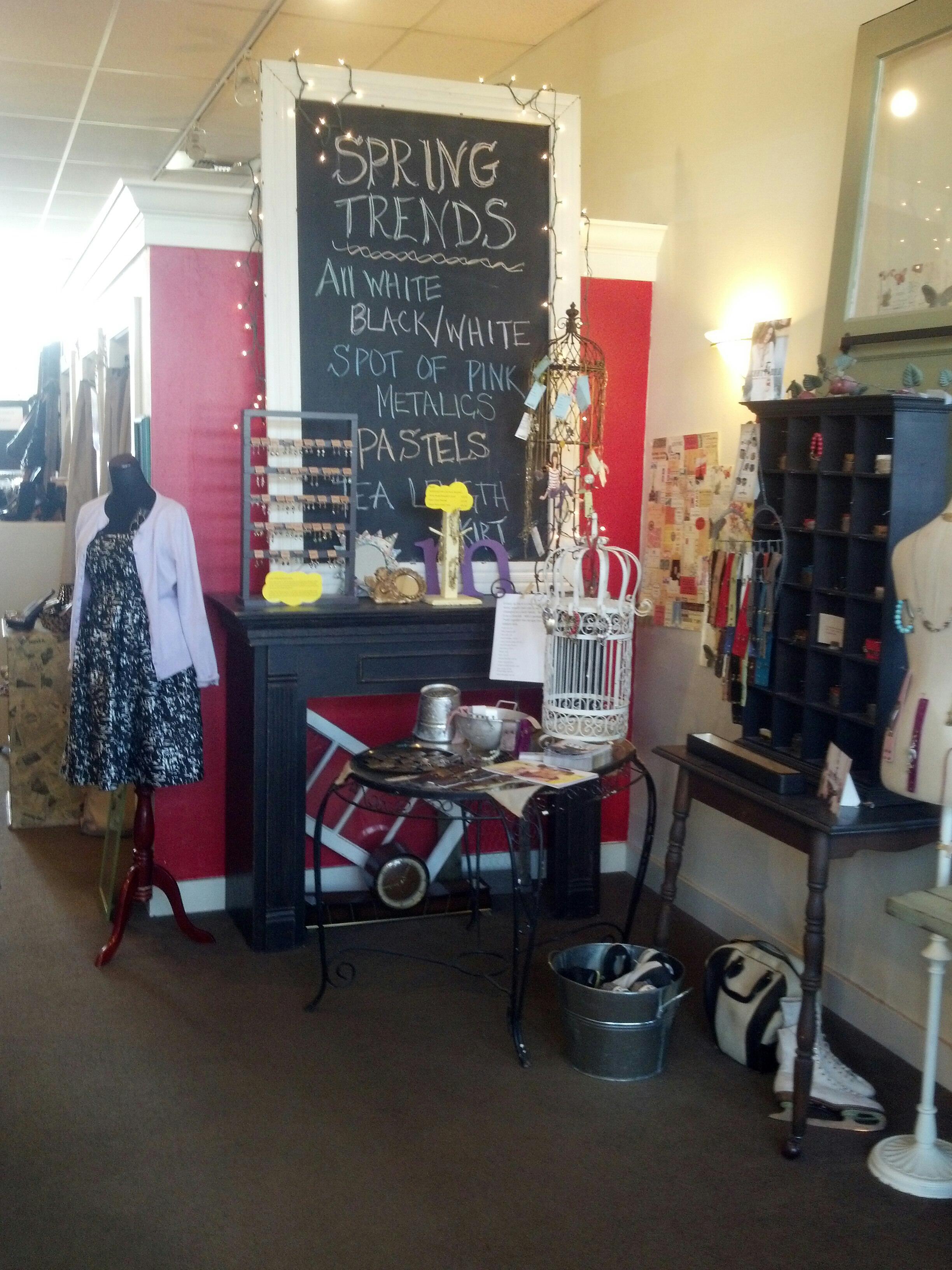 This weekly column is inspired by Tacoma Entrepreneur Network (TEN). TEN is an intercollegiate network of members in Tacoma designed to explore and build entrepreneurial careers, launched in 2011 by Professor Lynnette Claire. Entrepreneurship uses working knowledge from every background of study. For those who haven't found their niche yet, are uncertain about what the future holds, or have a multitude of skills and nowhere to apply them, entrepreneurship could be the answer.
Megs & Mo upscale resale is an awesome women's consignment store for all women that love brand name and vintage clothes and accessories, but want to pay way less than retail prices!
Founder Lisa Murphy talked about how Megs & Mo came to be the store it is today.
• How was it started?  What inspired the creation of the company?
"Megs & Mo upscale resale originally started as a consignment store for teen girls.  At the time, my two daughters were in their teens and they seemed to grow out of their clothes or get tired of them before they were out of style or torn up.  I couldn't figure out any place to consign them in Tacoma, so I started Megs & Mo.  I still remember one of my daughters commenting that 'no one will buy used clothes Mom!'  So of course, I named the store after them.  Megs & Mo were their childhood nicknames.  I'm happy to report they have changed their minds!"
• What makes it unique?
"The idea behind Megs & Mo is to provide stylish, lightly used clothing at reasonable prices, in a boutique environment.  I didn't want our customers to have to find one good item out of a hundred in a smelly, crammed environment.  We try to make the atmosphere a combination of Anthropologie and Nordstrom.  It really makes the shopping experience more fun."
•What helped you decide to donate to Phoebe House and Urban Gospel Mission?
"One of the side benefits of starting a consignment store is that we accumulate lots of clothes that don't sell, but are in really good shape.  Early on, we realized we needed a place to donate them.  The Phoebe House was recommended by a client.  We started a relationship with them several years ago.  It's been really fun to have woman who started at the Phoebe House and then graduate come into the store to actually buy clothes for themselves and tell us how nice it was to get really great clothes that they couldn't afford.  It gave them an ego boost.   As we've grown, the Phoebe House couldn't accommodate all of our donations so we broadened our relationships to include the Urban Gospel Mission, another amazing organization."
• Fashion tip for young ladies looking to make a good first impression?
"Not all trends fit all bodies. It's really important to figure out which style fits your body type, rather than pouring money into the newest fad."
•What can students look forward to when visiting the store?
"A fun shopping experience with awesome clothes, shoes and purses at really great prices."
• Piece of advice for starting a business?
"Be willing to change the business as you learn what your customer base wants.  We originally started with a completely different age group and have extended it to include 18 year olds and 50 year olds."
• Best lesson from your college experience?
"Learning how to solve problems is as important as what you learn."
• Anything else you would like to add?
"The best part about our job is helping girls find the perfect outfit for a party, an interview or a new job.  Come try us out!"
Megs & Mo upscale resale is located on 2602 N. Proctor Street.
Tags :
consignment store
entrepreneur column
megs & mo
Shopping