Puget Sound wins national award for immaculate grounds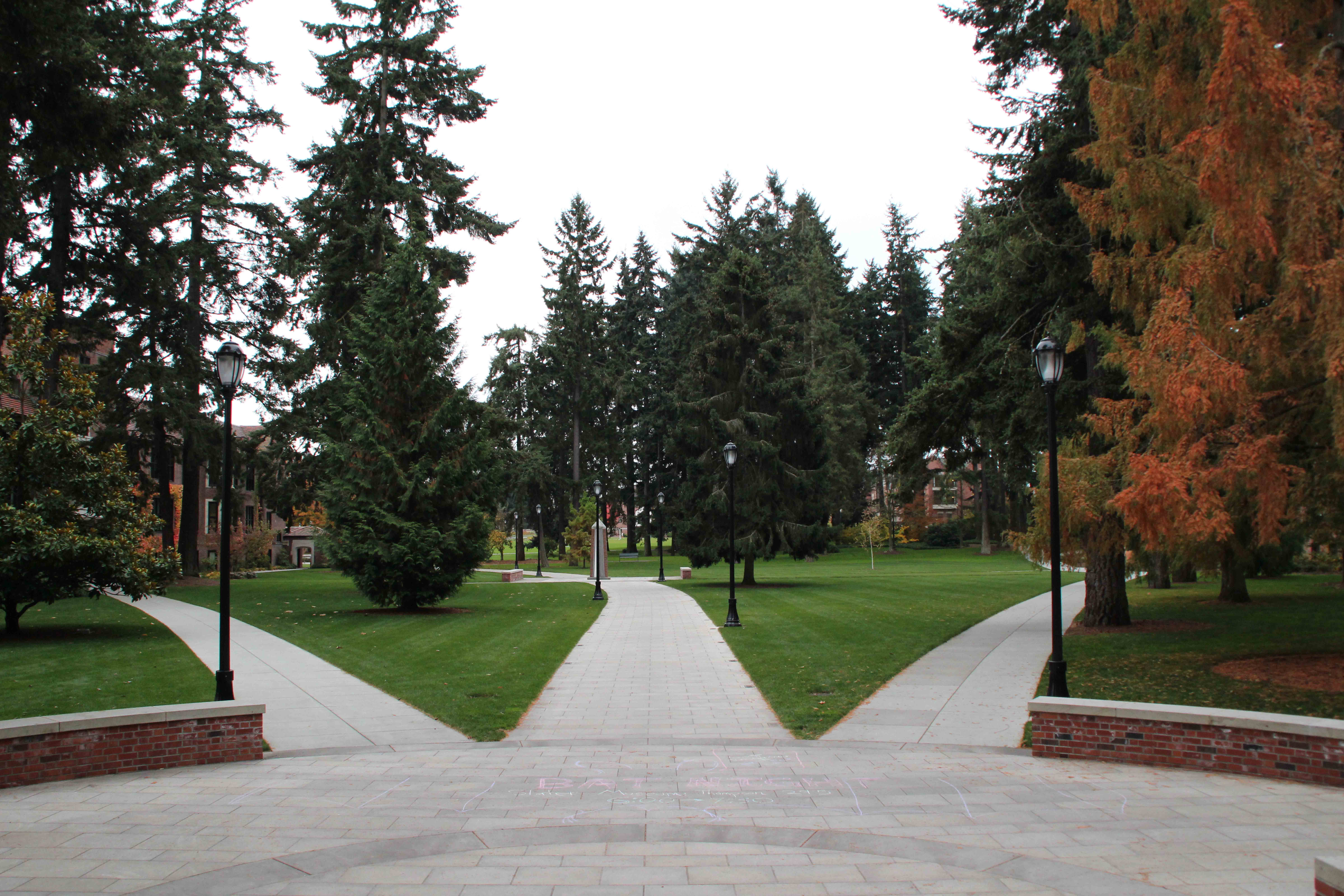 The University of Puget Sound has won a 2013 Green Star Award by the Professional Grounds Management Society. This award recognizes excellence in grounds maintenance in the Urban University category.
"The significance of this award to me is that we were judged by a panel of our peers from across the country and we don't know who we are competing against," Manager of Grounds Joe Kovolyan said. "We are classified as an urban campus and in that category it could be from a Harvard to an Ohio State depending on the year."
"Overall in 2013 PGMS presented four Grand Awards, its highest honor, as well as 22 Honor Awards and seven Merit Awards in 11 categories of competition," Puget Sound's official press release said.
The award's categories include Turf Management, Landscape, Challenges, Budget, and Sustainable practices. Each section counts for an equal percentage towards the final score.
"Puget Sound's beautiful campus grounds have long been a matter of pride to those who work and study here, and a source of admiration from visitors," Associate Vice President for Facilities Services Bob Kief said. "We have some very creative and hardworking grounds maintenance crew members to thank for this, and on their behalf, our department is proud to receive this national recognition."
The landscape of Puget Sound is managed by a team of ten, with assistance from student workers helping to complete the many requisite tasks. Part of the landscaping and grounds facility's goal is to provide long-term sustainability in agriculture, vehicle and terrain maintenance.
"It's…important to remember that we do this while also being good stewards of the land," Kovolyan said. "We are always planting improved varieties of plants and grasses that are more disease and drought resistance but still pleasing to the eye."
Some plants, like the ivy covering some of the older building at Puget Sound, require trimming and growth maintenance at various intervals over the year. However, the Douglas firs and other larger trees are on plans that are not expected to come into effect for 50 years.
Even with yearly plans, the landscaping and grounds facility must account for seasons and weather extremes that could affect the vegetation as well as the department's budget. Winter brings rain, snow and wind damage that forces the facility members to funnel money into repairs and away from other investments.
The budget for the Grounds and Automotive Department is approximately 9 percent of facility's annual spending. This money goes not only to landscaping, but also to sports field maintenance, hazardous weather response, and the care and keeping of all campus vehicles.
Over the last few months, the Grounds and Automotive department has been busy working on Commencement Hall, landscaping on Wyatt's patio, arboreal tending on Lawrence Street, new sprinklers for the baseball field, and many other projects to help keep the vehicles running at full capacity.
Through all this advancement, the department must also keep technological and environmental concerns in mind. Changes in efficient technology and research mean more changes to keep track of, giving more ways to keep campus as efficient and beautiful as possible.
"It's not just an opinion but part of the University's Master Plan to provide appealing outdoor space for both education and recreation," Kovolyan said. "The look of the campus falls into one of the top ten reasons why prospective students apply here and still ranks in the top ten things prospective students liked about the campus even though they did not."
Tags :
grass
grounds
groundskeeping award
national
Puget Sound