Collins Memorial Library Exhibit: Camp Stories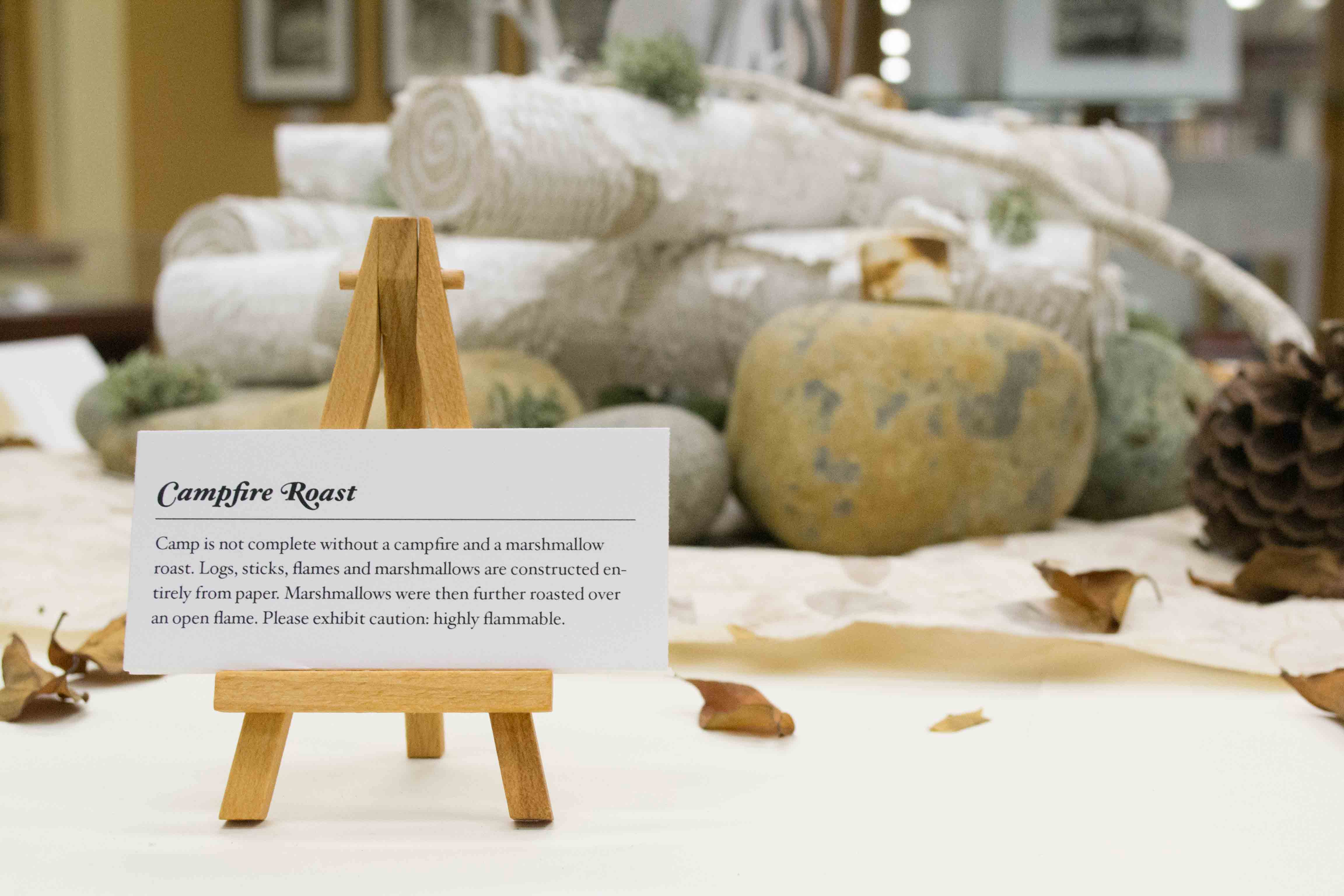 From Nov. 6 to Jan. 14, the Collins Memorial Library will be hosting an exhibit called 'Camp Stories', which displays the work of artist Gladiola Flowers (née Gladys Rasmussen).
The narrative series of mostly black and white drawings depict her times at "Camp"­—a house her family spent summers at located at Sunrise Beach, just north of Gig Harbor in Tacoma.
Flowers came of age during the Great Depression and her family of seven was very poor, but they spent summers at the one-bedroom beach house, which is now owned by the University swim coach Mark Amberson.
The 32 drawings on display were sketched by Flowers over the course of just one month in the spring of 1983.
She produced these works as a means of reconciliation for the profound loss of her mobility as a result of multiple sclerosis.
Her disability is what led her to complete a degree at The Evergreen State College in Olympia, and it was at the suggestion of a teacher there that she explore her childhood in a journal.
"She used art as her therapy and it gave her such gratification," Flowers' daughter Jennifer Kennard said. Under each photo is an excerpt from Flowers' journal, and some captions are anecdotes told to Kennard.
The drawings depict her times at "Camp," usually showing the beach, the scenery and the house that she lived in.
One sketch vividly depicts her bad dreams that she had one night at "Camp." Her family members often show up in the drawings as well.
The exhibit also includes personal journal entries from Flowers and some artwork made by Kennard: a paper campfire complete with s'mores, graham crackers, marshmallows and a little recipe book sits in a flat case along with other artwork that Kennard designed.
The journal was discovered after Flowers' death in January 2013, and Kennard already had her mother's artwork. She jumped at the opportunity to display both, and some of her own artwork too.
The exhibit is an incredible combination of nostalgic artworks from the past and present artwork from now.
Jane Carlin, the librarian at Collins, wanted Kennard to come in and set up an exhibit combining her mother's dynamic artwork.
"The exhibit is here (at the University) because it combines the history of Tacoma with artwork from the past," Carlin said.
"Probably the most happy outcome of producing this exhibit has been the journey I've taken back to the Depression with my mother and her family," Kennard said. "It has been an incredible opportunity for me to become better acquainted with my family history."
Kennard does not know where she will be taking her exhibit next, but she may write a book about her mother's life and artwork.
Kennard will be holding an artists' talk on Saturday, Nov. 16 at 7 p.m. in Collins Library, where she will discuss the artwork and answer questions.
Tags :
camp
Camp Stories
Collins Memorial Library
Gladiola Flowers
Jennifer Kennard